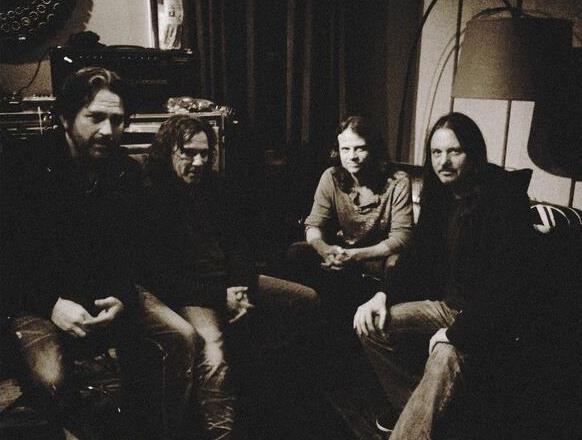 WINGER STORM THE CHARTS THIS WEEK WITH LATEST RELEASE BETTER DAYS COMIN'
Band's Latest Critically Acclaimed Album Debuts at #21 on the Top Current Rock Albums Chart and #85 on the Billboard Top 200
Band On Tour in Support of Latest Release
Winger
have shown they are still a force to be reckoned with thanks to their latest release,
Better Days Comin'.
The album debuted at #21 on the Top Current Rock Albums chart and #85 on the Billboard Top 200 selling over 3600 copies this week. The album even hit #6 when it was released on the iTunes Top Rock Album chart.
Better Days Comin'
marks the first time that
Winger
has debuted on the Billboard Top 200 since their 1993 release,
Pull.
The latest album is available via iTunes at
http://smarturl.it/WingerDeluxe
or at Amazon in a standard (
http://smarturl.it/WNGR_AmzCD
) and deluxe configuration (
http://smarturl.it/WNGR_AmzDLX
). The deluxe edition comes in a glossy digipak and includes the bonus track "Another Beautiful Day" and a DVD including a Making of the Album documentary as well as the videos for "Rat Race" and title track "Better Days Comin'." Fans can also order exclusive bundles, autographed items and more from the band's web store at
http://bit.ly/1hJLPYw
.
Winger
and
Better Days Comin'
has been receiving critical acclaim from a variety of outlets and people with places MetalSucks.com exclaiming, "Now the third of Winger's post-2k albums is out today, titled
Better Days Comin'
(heh heh) and it rips!" and Liam Wilson of the Dillinger Escape Plan reviewing on TheTalkhouse, "…we find Winger sticking to their strengths: writing genuinely 'classic' — in the truest sense of the word — rock gems at a time when it couldn't be more unhip to do so."
Winger
recently released a video for the song "Tin Soldier" which debuted on
GuitarWorld.com
and can be seen here:
http://youtu.be/20xl9x8BhUM
. Jason Green and Dan Hubp, who also designed the first
Winger
album cover and logo, directed the video. The new song showcases Winger building on their previous album's tendency towards progressive rock, delivering an intricate, musical landscape that basks in interesting harmonic, melodic components, which weave through three different time signatures.
Winger
has also released videos for the debut single, "Rat Race" as well as the album opener "Midnight Driver of a Love Machine." The video for "Rat Race" can be seen at
http://youtu.be/Jp57jqoKJ7E
and "Midnight Driver of a Love Machine" can be seen at
http://youtu.be/4tOzsssTtDU
.
Winger
is currently on tour in support of their latest release and all tour dates can be found on their website,
www.wingertheband.com
.
Winger
formed in the late 1980's and soared to immediate success with their 1988 self-titled release. The album spawned the hit singles "Seventeen" and "Headed For A Heartbreak" and achieved platinum sales status.
Winger
also stayed on the Billboard Top 200 chart for over 60 weeks where it peaked at #21. Their next album,
In The Heart Of The Young,
also achieved platinum status behind the singles "Can't Get Enuff" and "Miles Away." The change in musical climate of the mid-90's, compounded with unprovoked ridicule on MTV's popular Beavis and Butthead, led the band to go on hiatus in 1994. In 2001, the band reunited and have not looked back since.
Winger
has made a name for themselves with relentless touring, while winning back fans and critics alike because of their exceptional musicianship, Kip Winger's powerful vocals and the band's incredible songwriting.
Winger
is comprised of Kip Winger on vocals/bass, Reb Beach on guitar, John Roth on guitar and Rod Morgenstein on drums.
---