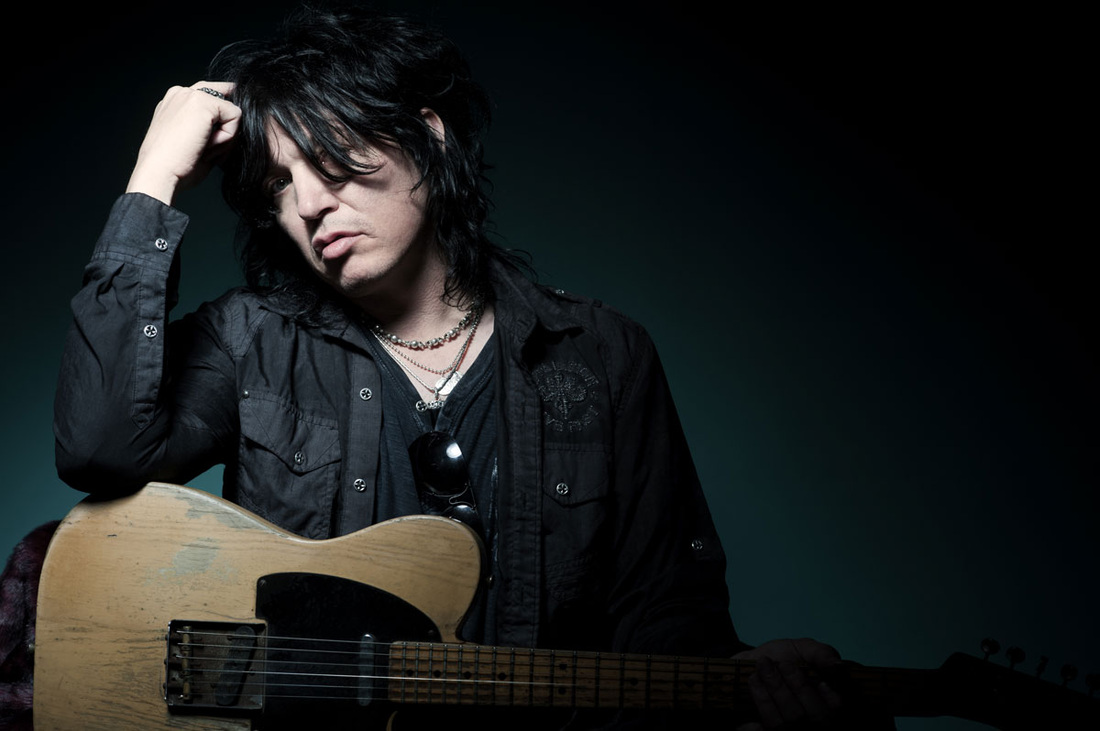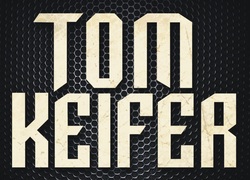 When I think about the memorable hair bands from the 80's, Tom Keifer's name is right at the top of the list as the front man for Cinderella; an over the top, glam band that was magnificent as they proved their metal value. Tom has never strayed from his love of music as he has continued to write during these years that have followed his career with his previous band. Tom is back and his new album takes you on a journey you'll be glad to follow him on. Though a solo album wasn't his initial plan during those years, it is extremely obvious that it was meant to be. Tom's solo album, "The Way Life Goes", debuted in April of 2013. With his vocals and his new band more than holding their own, the album embraces the passion that Tom has always put in his music. The lyrical content, the melodies, and bands' instrumentation bring old school pure melody to present tense hard core and blend the two with an amazing ability to cut through the bullshit to thrill and excite the fans. This is an album that is absolutely worth investing in.
An interview with Tom Keifer.
By Leslie Elder Rogers
Metal Exiles:
With the Way Life Goes being out for a year and all of the touring, how does solo Tom compare to band Tom?
Tom:
I love it. I'm having a great time out on the road with the band that I have now and it's really nice to be able to be playing some new music which I haven't had the opportunity to do for a while. I've kind of got the best of all worlds right now in terms of playing the old Cinderella classics, or hits, if you will, along with the new music. I've got a really, really kick ass band who I really love and we all are having a great time out on the road together.
Metal Exiles:
After everything you have been through, did you ever think you could look back on a year of touring and promoting a solo album?
Tom:
It seemed for a long time like it wasn't coming. This record took so long to make and it was, at times, hard to envision. It just feels like a relief that the record was finally finished and finally released. I found this amazing band and we've been out on the road. The band was something that I kind of stressed about the whole time we were making the record because I thought if the record gets finished and released, I'm going to have to tour behind it, which would mean putting together a band and stepping out and venturing into a whole new kind of touring situation. That seemed a little scary to me at first but the band came together instantly. It was the first group of guys that walked into the room as opposed to what I was envisioning. I was envisioning auditioning people for months because there are so many factors. Can they play the new material? Can they play the old material convincingly? What kind of people are they? As we hitch our wagons to people that we will be riding on a tour bus with and spending a lot of time with, you want to make sure they're people you have something in common with. Everyone in the band is a great musician and they are really great people too. Like I said they were the first guys that walked in the room, so I kind of hit the jack pot with these guys. Savannah, my wife has also been involved in the production and writing of the record, so she's on tour also with us and sings a couple songs with me live. She also sings background with Kendra Chantelle who is a member of the band for all of the big gospel stuff like "Shelter Me", "Nobody's Fool", and "Solid Ground", one of the new songs, and "Cold Day in Hell". They have that style of background so, the vocals are very strong given that all of the guys in the band sing but then we also on those songs have Kendra and Savannah as well. It's a big rock and roll party.
Metal Exiles:
You took your time doing the album, writing and recording. Do you think that led to a better album in your opinion?
Tom:
Yeah, every record comes together in a different way. Some records come together very quickly and others take a long time. This one came together but it started off not really being a record. It was more that I wanted to just make some music because I'd gone through a really bad experience with a record company with Cinderella where we were slated to do a record for a major label and it got very ugly and the deal went south and the relationship went south and it ended up in the courts. It was just not a lot of fun to be a part of and it certainly wasn't about making music or creating. It got into all this legal nonsense and we were restricted from recording as band together for a number of years. That's when I started just recording some songs on my own a little bit at a time without a label involved and without lawyers involved and without all that nonsense. Slowly over time it started to shape up into a record. That's why this one took so long because it really wasn't intentionally like "oh, let's go make a record".
Metal Exiles:
You did this album with your wife, which is rare in rock music. Did that alter the way you wrote the album?
Tom:
No, not really. This record was different from Cinderella records because I co-wrote a lot on this record. I didn't a lot with Cinderella. Savannah was one of the people that I co-wrote a lot with, but in terms of my approach to writing, it wasn't different. I still am the kind of writer where I wait for the song to come to me. I don't try to force creativity or writing because I find every time I do, it usually ends of disastrous. You have to feel it. Savannah writes the same way. It's very easy to write with her. I had some other really great co-writers that I worked with on this too, so it was different in that sense but still the approach had to be real.
Metal Exiles:
Were there any songs that you penned as a reach out to her?
Tom:
Well, "Thick and Thin"; I wrote that for her and also "You Showed Me". "Thick and Thin" was kind of about me being there for her and then "You Showed Me" was about how she's been there for me. Those two were specifically written for her. I came up with a lot of great artists that played ballads. The Stones always did great ballads. I loved Rod Stewart. Aerosmith also did such great ballads so I had some great teachers in that department. I've always done ballads. They've always been some of my favorites. I like the dynamics of a ballad to an up-tempo, mid-tempo, so that's always something I've tried to incorporate when making a record.
Metal Exiles:
Cinderella was always a bluesy band but your solo album really puts an exclamation point on the blues in your writing. When did you first discover blues based music and how did you work into your writing style?
Tom:
Blues came to me really through second generation, through the rock artists that I admired growing up in the 70's; like Keith Richards, and The Rolling Stones, and Led Zeppelin and Jimmy Page. I didn't know what inspired me back then was called Blues. I was very young and I just knew that I liked their music and it was cool and I started immolating them, particularly Jimmy Page and Keith Richards on guitar. Vocally I was trying to immolate Robert Plant and Janice Joplin. A guy that played in a band with me, who was older came to my house one day with a blues record; it was an album called "BB King Live at the Regal" and we put it on the record player and were listening to it and I looked at him and said "this guy sounds like Jimmy Page". He just started laughing and said "No, actually, it's the other way around". That's when a light bulbs went off and I realized that my rock heroes had influences too so I started delving back and listening to everything; obviously BB King, Elmore James, Muddy Waters, Robert Johnson, and Johnny Winter. I just really got into the blues then and I was about 18 then, well, 17-18 years old. I'm really glad that I learned that at the time that my heroes had influences too because then you get to go back to what they were listening to and interpret that into your own way as opposed to it always being a copy of a copy of a copy. You get to go back and listen to the original, the real thing and let that inspire you in the way that it did your heroes.
Metal Exiles:
This album could have been released in the late 60's with its Stones like swagger. How did you achieve its timeless feel?
Tom:
I think there are a lot of factors that go into that. I think the inspirations being real and being about real things in life and emotions that we really feel make a difference. That's the place what I've always tried to write from. My influences, in terms of the artists I've mentioned, both rock and blues, as well as country and gospel, and R&B, were great people to learn from. A big thing to me that makes music timeless is production; and thank you for saying that by the way, that's a compliment, so thank you. Every decade kind of has a flavor of the day production or sound. The 80's were very processed; over processed in my opinion and our first record was very processed and slick. We started pulling away from that even with the second record and started trying to get more organic. I think the more organic and real the sounds are on a record, the longer it's going to hold up as not sounding dated. We really strived to pull away from that right after the first record, starting with "Long, Cold, Winter" and took it even further with "Heartbreak Station" which is a very organic, very dry, unprocessed record. Once we landed in that spot, I just loved that. I remember thinking "wow, I wish we'd done the first record like this". I learned over the years that it's more my taste than maybe where we started out in terms of production. I think the writing and music style has always been the same. Its' blues based rock, but the production really matured. I tried to stay in that same place when I was making this record in terms of the mix not being over processed and being very natural with nothing between you and the music and the musicians. It's not easy to do because most mix engineers have a lot of toys and processors that they want to play with so you're constantly trying to fend that stuff off.
Metal Exiles:
Cold Day in Hell and Solid Ground is as close as you got to Cinderella on the album. Did you sit down with your songs and say "no, that sounds like Cinderella" and rework them or did that cross your mind?
Tom:
It doesn't even cross my mind. I mean, when you're writing a song, you're just writing a song. It just is what it is. I think that stylistically, this record is somewhere between "Long, Cold Winter" and "Heartbreak Station" in the sense of all of the dynamics from acoustic and ballads to mid-tempos to hard-drive; which both of those Cinderella albums that I mentioned have quite a variety and wide range in that sense, as well as instrumentation. The fact that I was the lead singer, the main song writer, and I did a huge amount of the guitar work with Cinderella and was involved in the production pretty heavily, when I'm breaking off on my own solo, whether I like it or not, I have a sound that I brought to Cinderella which was a big part of it, so a solo record is not going to be that big of a stretch from a Cinderella record. It's just a sound that I love.
Metal Exiles:
Were you surprised at the reception to the singles released and the invitation to play on Letterman?
Tom:
That was a blast. I'd never done a late night show like that before. That was the first one. We never did with Cinderella, I don't know why. We really had a great time doing it. Honestly, I was a little nervous because it was live to millions of people and I was thinking "oh, am I gonna screw this up"? Going into it I remember I felt that way; getting there I was thinking "wow, this is a little bit nerve racking" because there are no do-overs. All of the people there were so cool and we got a good run through and sound check in the afternoon so by the time we went live, I felt pretty comfortable.
Metal Exiles:
What were some of the better moments of your first solo tour that stood out to you?
Tom:
I always say all of it because I really do enjoy every show. We play all size shows since we've been out. We're doing clubs and festivals. We just did an arena this weekend. We've done amphitheaters. We've done all kinds of gigs and I've loved them all. It's just been a new experience and it just feels like a new journey. I'm surrounded by a new group of people and a new energy so all of it just feels really awesome to me. Some of the highlights to me were obviously doing Letterman; that was really cool. We got to do some shows with Halestorm which is a new band that I really admire and I really love their music. I got to sing with them when we went up, the first couple of shows we did "Nobody's Fool" as their encore and Lizzy and I sang that together and that was really cool. They're all just such great people and such great musicians and I think they're my favorite new rock band out there so that was a blast. Playing with Sammy Hagar was cool; we did a couple of shows with him. We played with Kid Rock this year at Rocklahoma, so yeah, the whole thing has been a blast. Every gig has just been so special to us. That's definitely some of the highlights for us and certainly the shows with Halestorm were really special. The last show we did together, we sang "Here's to Us" in the encore, and that song is a classic, it really is.
Metal Exiles:
Will there be more touring or do you want to focus on a second Keifer solo album?
Tom:
We're actually winding down for the year. We're gonna take a little break for the holidays. We just did our last gig at "The Whiskey" on Sunday night. So, we're taking a little break for the rest of the year and then we're gonna be out all next year again with the solo band. The label is releasing some more stuff to radio and we're gonna go into next year pretty hard. At some point, I may work on another solo album, but I'm not even thinking about it right now. I'm just enjoying this and I feel really fortunate that I've got a label that didn't have a six-week marketing plan and then onto the next. They've been so committed. We're 18 months into it right now and they're saying we're still going. So, I'm very lucky; that's rare these days. In this day and age and the state of the business now to really have a record seep in and really get out there, it takes a while. There's so much going on with the internet and people are overstimulated and may not even know you're out there. The mindset is exactly opposite, you know, it's like boom, boom, boom and actually the records that are the most successful are worked for a very long time because that's the only way to penetrate these days, I think. Through all of the over stimulation, I mean, I know I'm over stimulated every day when I pick up my Ipad, there's so much going on and it's hard trying to keep up with everything. I think it just takes longer for a record to soak in out there, but it's cool and we're having a great time doing it so why stop?
Metal Exiles:
What songs speak to you the most and stand out to you off the new album?
Tom:
Well, it's hard to pick on because there's a range on the record of different feels. I do really like the singles that we've released so far. I love "The Flower Song" and "Solid Ground", and "Cold Day in Hell". I think one of the songs that stands out to me as probably the most different from anything I've done before is "In a Different Light". That one has a slightly different style than what I've done in the past. I like the production and the key changes and the melody and stuff in it. A good key change makes things punch hard. It gets your attention, especially when it's not set up and it's just cold. That's how I like to do them.
Metal Exiles:
You said you really like "The Flower Song"; I do too. I personally felt a little bit of a similarity to the old KISS song, "Hard Luck Woman" around the chorus area. Not the entire song of course, just small bits that took me back the good ole" 80's again.
Tom:
Oh yeah, it's definitely one of those sing-along kind of whiskey tunes. It probably comes more from my Rod Stewart influence but I know what you mean. It is definitely one of those and has that vibe. It's very organic and rough around the edges.
Metal Exiles:
With the success of your solo outing, will there ever be anything with Cinderella again or does being solo satisfy you now?
Tom:
We're past our legal things so we can record now if we wanted to and of course, we can tour and we have toured a lot in recent years, but right now, I'm doing this and the other guys have some side projects too that their doing so we'll see what the future holds.
Though many more questions were rambling around in my head, Tom had another interview within moments so I had to let him go. All I can say is wow, what a personable, and, dare I use this word in rock music, delightful person to speak with!!!
Tom Keifer's website:
www.tomkeifer.com/
Follow Tom on Facebook @
https://www.facebook.com/TomKeiferOfficial
Follow Tom on Twitter @
https://twitter.com/TomKeiferMusic
Buy the album "The Way Life Goes" @
https://itunes.apple.com/us/album/the-way-life-goes/id634693996
---