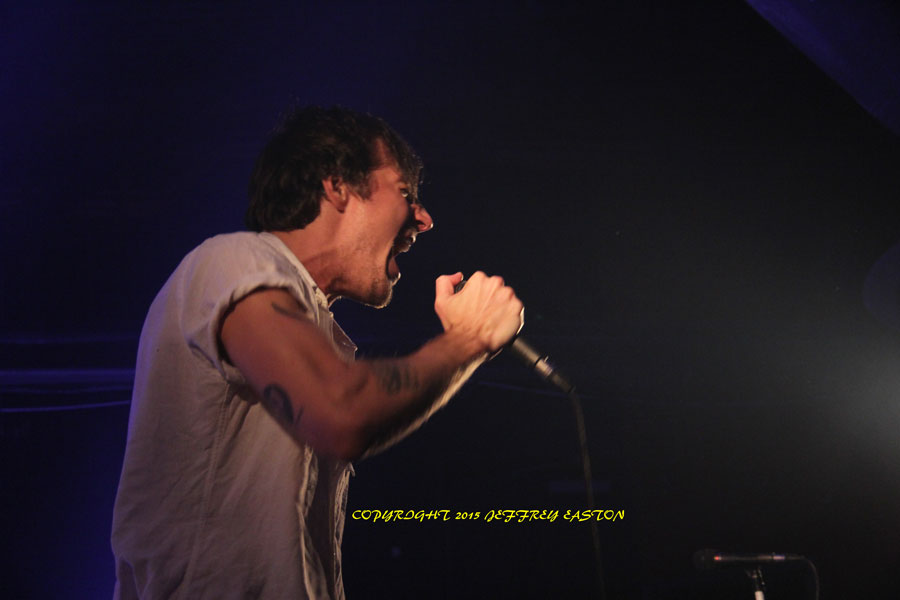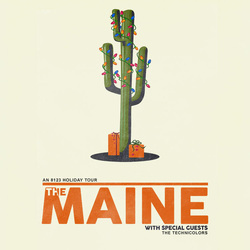 The Maine/The Technicolors – Ace Of Spades, Sacramento, CA 12/15
By Jeffrey Easton
There were only a few "holiday tours" worth the title and The Maine rightfully deserved to call theirs just that. The Maine always have a festive atmosphere wherever they play and this tour was no exception. Their stage was decked out festively and the fans that showed up, which was 99.99% female, were all dressed to the hilt in Christmas. That being said this was an amazing show and will not be forgotten.
Tonight was my debut for The Technicolors and I did not walk away disappointed. They are the pure idea of a garage band living out their fantasy onstage and pulling it off stunningly. They are out in support of their amazing album Ultraviolet Disguise and they bombarded the standing room only crowd with amazing gems from that album. Combining poppy grooves and catchy hard driving guitars that drive the lyrics deeper in the soul, their songs find every road into your soul and do not let go. Dropping some amazing stuff like One and Tonight You Are Mine as well as Free World on the involved Sacramento crowd had every one in attendance hooked and hanging on every note. I feel like these guys are on the verge of breaking wide open in a huge way and Ultraviolet Disguise is gonna be the album to break them into a huge audience.
The Maine were about to hit the stage and it was nothing but Christmas from the front of the room to the back. Garland wrapping the stage gear as well as their fans looking like Christmas trees, elves, reindeer ect, the entire place reeking of December. The Maine have a devoted fan base that travels the country for them and there is a reason why. Five albums deep into their career, they have cultivated a career of edgy power pop that appeals to fans of all walks and they draw them in like a kid to a carnival. American Candy is the album they dropped this year and while it received great sales and critics raving, the true test of an album is in the live setting and as they dealt out American Candy, Diet Soda Society, Another Night On Mars, Am I Pretty as well as English Girls, they had the attendance singing every word right with them and almost as loudly. American Candy is an album worthy of its praise and well worth being in your library. This being The Holiday Tour, they had to throw in some festive stuff along what the fans were expecting and they did not disappoint there either. With Ho Ho Hopefully, Santa Stole My Girlfriend, Mr. Winter as well as the WHAM cover Last Christmas they had the stage lit up as much as their fans were and that made the Holiday Tour moniker a reality. Tonight was a success, both bands delivered well and not one single fan should have went home disappointed.
Official Maine Site
Official Technicolors Site
---