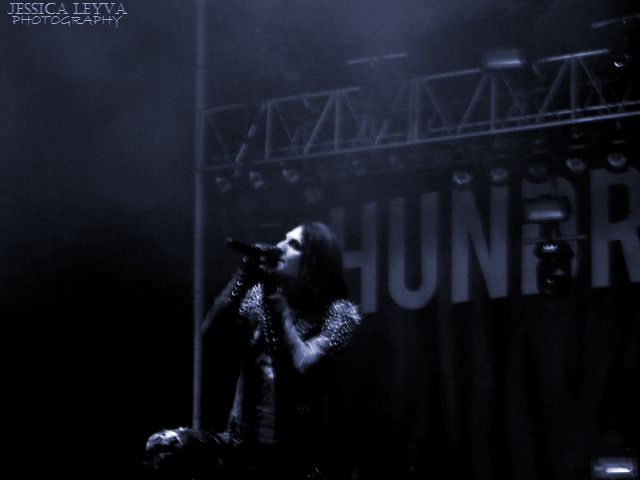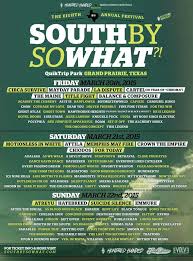 South By So What 2015/Day two – Quick Trip Park Grand Prairie, TX 3/15
By Jessica Leyva
When entering a festival you want to feel pumped and ready to rock out well and that's the feeling you get when entering to SBSW. You are waiting for those doors to open because you know you're going to see bands you like and it's also a great opportunity to see other bands you might not know about. I was walking around and I notice a lot of people who were different from each other maybe it was on the way they dressed, act, or just by how they are but, that didn't matter to me because they all enjoyed the same music not only that but the atmosphere is filled with a positive vibe. I want to thank some of the nicest people I've meet because they let me be in the front just so I can take pictures of the bands and to the people who were protecting me from the crowd surfers; just everyone helping one another.
The first band I saw as a whole set was My Ticket Home. Those guys gave everything on stage you can feel the energy they had and the energy that the people had around you. It was a feeling that you can't really explain. They are still supporting Strangers Only but are working a new album that the fans are craving.
New Years Day is a band I want to scream about. Their set was fabulous and the energy they all give to you is so good you just flow with it. They have such a powerful stance on stage and it drives the crowd insane. When seeing NYD I felt like I belonged there and the reason is because they know how to put on a show and Ash Costello's voice is so powerful it just leaves you with nothing but to enjoy the set. They have just signed to Another Century but are still out supporting the sick EP Epidemic. Defame Me, Other Side, The Joker, it just had the fans going crazy and to me Epidemic is their strongest statement to date. All I can say is that people were singing along to the lyrics from the heart and NYD will always give you a great time during their set.
Chiodos has such an insane crowd. I was around people who were taller than me and all the sudden I get pushed from side to side back and forth it was just insane because Chiodos have that affect on their fans. I didn't care because it's fun to have so much energy and being a part of a crowd that is having fun. Every single person was doing something whether it was jumping, singing, moshing, etc… It was a great set that I was suffocating, but enjoying it through the whole set.
Crown The Empire was just amazing. When CTE came out I could hear people singing out loud and just going insane. You had to be quick when a crowd surfer was coming your way because you will probably end up with another one in a few seconds. CTE always puts a great set and considering The Resistance is a great album they had plenty to blow the crowd away with. I loved how everyone was into their a set that included A Call To Arms and Rise Of The Runaways and just enjoying what CTE gave them.
To end a festival it has to be great and I have to say that Motionless In White killed the set. When waiting for them to come out you could feel the crowd was getting ready to rock out. Motionless In White is a band that you can't really expect what's going to happen during their set and has a crowd that is beyond insane and cannot be controlled when they are on, it's something you have to experience. I was surprised that it rained when MIW was playing because it could have rained when we were waiting or when they were done, but the rain didn't stop the band nor did it stop the fans. MIW is never going to disappoint me and the fact that Reincarnate has only made them bigger I know there's still more to come for this band.
Official SBSW Site
---