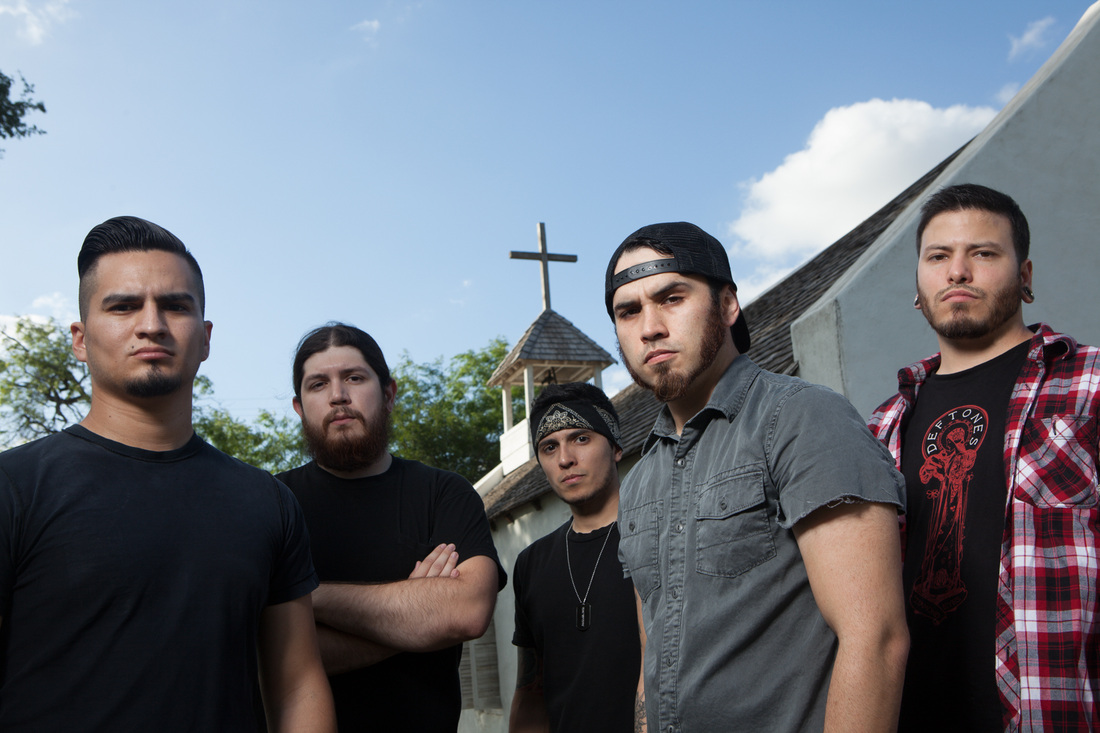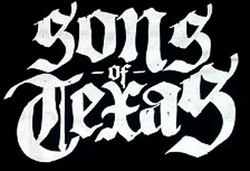 Texas metal has gotten a major kick in the ass with the release of the debut from Sons Of Texas, Baptized In The Rio Grande. Not since Pantera has a band come out so loudly and aggressively and still keep that sweaty Southern swagger. Imagine Pantera in a car wreck with ZZ Top and you have Sons Of Texas.
An interview with Jon Oliveras
By Jeffrey Easton
Metal Exiles: How does it feel to be a part of one of the fastest rising rock bands right now?
Jon Olivares: I don't know that we are the fastest rising rock band right now but we are taking it day by day and staying busy staying on contact with the fans and taking it to the next level.
Metal Exiles: You guys weren't even around a few years ago and here you are with a great record, some acclaim and now you are about to do some big festivals. That's hard to pull off these days.
Jon: I know that. Not a lot of bands can do that, most taking years to get that far. Even right now we haven't toured yet, we have just concentrated on Texas but it is the size of three or four states. We have a good following in our home state so we should be ready to tour with that.
Metal Exiles: What do you think it is about you guys that has just clicked with the fanatic metal fans?
Jon: There are a lot of things that we don't do that metal fans just aren't into. We don't use programming, or computer effects in what we do, we just throw guitars, amps in drums in what we create. I also think Mark's (Morales) voice is a big part of it as well. It evokes memories of LaJon from Sevendust, Phil from Pantera and even Corey from Slipknot. It's something similar but also something new at the same time.
Metal Exiles: You guys wear that Texas flag proudly. What do you think it is about Texas that spawns some of the most recognized bands in music?
Jon: I think it's because the lifestyle down here is so much different. Austin is a melting pot of musical backgrounds, you can explore a lot of different things. Where we are from there not a lot of rock bands that are pulling it off or getting as far as we have so I know we are extremely lucky and trying to take advantage of the opportunity that we have been given. .
Metal Exiles: When you guys came together did you guys have this material collectively or did you throw it all together as a band?
Jon: We had three songs that made this album that were recorded on EP's a few years ago but when we got our record deal we wrote about 10 or 11 more and whittled it down to the better stuff but we do have a bonus track we did that we are holding onto till later on.
Metal Exiles: What did you bring to the song writing?
Jon: I am a very structured song writer and I am always looking for the hooks so if I am not hearing a melody with something Mark has come up with I try to push him further. As far as guitar, I like to keep it tight, there isn't a lot of ambiance going on, it's just straight tempo and a structured rhythm.
Metal Exiles: One of the things about true metal is that it comes from the heart. That being said, besides Texas Trim, what brought this stuff out of you guys?
Jon: A lot of the lyrical content came from Mark and on his on time he is a great student of literature. He will come to us with lyrics and melodies that blow us away and we have to wonder where he comes up with this stuff.
Metal Exiles: It seems as though a lot of the material is personal. When he was bringing the material to you did you guys discuss where it was coming from?
Jon: A lot of it was just everyday life. We are all middle class hard working Texans and if he was having trouble at his job where his boss was being a dick he could bring that to us and we could relate to that. That's why he does the lyrics, he can take our feelings and put them into words better than we can we all relate to the same things.
Metal Exiles: What makes Texas Trim so much better?
Jon: Well ZZ Top always had their sexual innuendos in their songs without being so upfront about it so we approached Texas Trim the same way and we love to play that one live.
Metal Exiles: Are you ready for girls outside of Texas to show you that their trim might be better?
Jon: No comment on that. (laughter)
Metal Exiles: September stands out as much as Texas Trim, what is behind that?
Jon: I like to take my guitar to work so during lunch time I can play to keep my chops up but one day I found some chords that I found interesting. I came up with the opening chords so I shot the clip to Mark and he wanted to keep it going. With that one Mark went out of his way to take the point of view of someone else's life instead of his own.
Metal Exiles: What was your rig on the debut?
Jon: Josh Wilbur has this Marshall Power Amp that we hooked up to this digital preamp that created some massive tones that we ended up using because nothing else matched that sound. We went through a Bogner Amp with Celestions. The guitar I used was a $300 Michael Kelly with EMGs, it's a pretty basic guitar but it outshined the other guitars that I used.
Metal Exiles: You worked with the world renowned producer, Josh Wilbur. How did he end up producing your album?
Jon: We knew him through his work with lamb Of God and I loved how he made their drums sound and we wanted to work with him. We did not think he would go for it but our label sent him a link of what we were doing and he was into it. When he dropped in all he wanted to hear us play and he started offering us suggestions on our song writing when we needed. He told us our songs were to long, we have to pick up the tempo, our choruses need to pop more. He brought so much experience to our album, he just told us to do it. He really pushed us hard and I hope he does the rest of our albums.
Metal Exiles: Now that the album is out what are the plans to push it?
Jon: We have some major festivals lined up and we are working social media pretty hard because we are just like the people that are buying our album.
Metal Exiles: Last words for the fans?
Jon: Yeah, check out our website, it has links to all of our social media sites and it is constantly updated and thanks for supporting us.
Official Sons Of Texas Website
BUY Baptized In The Rio Grande
---