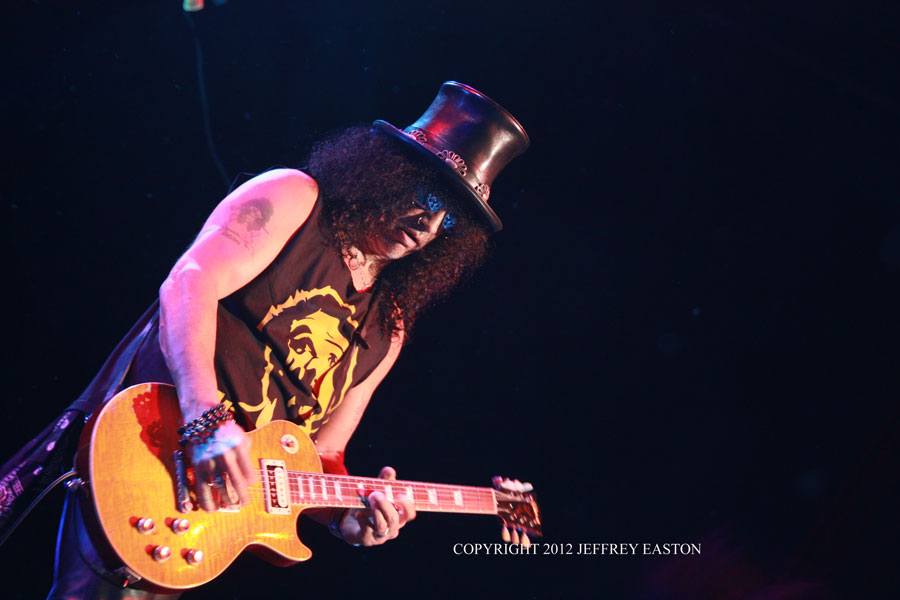 SLASH ARRIVES TO AUSTIN DURING SXSW FOR FIRST-EVER "SLASHATHON" WEDNESDAY, MARCH 12 AT CAPITAL FACTORY IN AUSTIN, TX

Hackathon begins: 10:00am, Presentations with SLASH: 7:00pm
SLASH TO PERFORM WITH WAYNE KRAMER AND OTHERS FOR
"A JIMI HENDRIX" CELEBRATION

THURSDAY, MARCH 13 LIVE AT SXSW
ON THE OUTDOOR STAGE AT BUTLER PARK
WHO:
As the music world prepares to descend upon music week in Austin, TX during SXSW 2014,
SLASH
will appear at the inaugural
SLASHATHON
on
Wednesday, March 12 @ Capital Factory
(701 Brazos St., STE 1601 Austin)
, hacking begins at
10:00am
with full presentations and judging starting around
7:00p. *
No badges are required, Media RSVP below for SLASH interviews & to attend judging event.
Powered by
Geeklist, SLASHATHON
is the first-ever artist-focused
Hackathon
where tech developers create music-oriented applications and technology on-the-spot within a 12-hour period.
SLASHATHON
offers developers a unique challenge to create solutions for musicians to engage and grow their communities before an album release. The entire
SLASHATHON
will be live-streamed all day, via
Livestream:
https://new.livestream.com/accounts/7364815/slashathon
.
SLASH
will be joined by
Bram Cohen
(Chief Scientist & Founder of
BitTorrent
) and
Robert Scoble (
first employee at
Microsoft
, creator of
hackathons
,
Rackspace
) onsite in
Austin to judge
the
SLASHATHON
. A major entrepreneur in the world of tech will make a surprise guest appearance. The
Grand Prize
includes a
Gibson guitar
autographed by
SLASH, $1,000 dollars
and the opportunity to have
SLASH
use the winning hack with the release of his new album, coming out in late
2014.
www.slashathon.com
SLASHATHON
Wednesday, March 12
@ Capital Factory, Austin, 701 Brazos St., STE 1601
8:30 AM: Registration, 9:00 AM: API presentations
10:00 AM: Hacking begins, 1:30 PM: Lunch
7:00 PM: Presentations begin with SLASH
8:30: Awards begin, 9:00 Interviews with SLASH
WHEN:
Wednesday, March 12
CAPITAL FACTORY
(701 Brazos St., STE 1601, Austin, TX)
On
Thursday, March 13, SLASH
will perform at the
"Jimi Hendrix Celebration"
with
Wayne Kramer (MC5)
,
Rusty Anderson (Paul McCartney),
Dave & Phil Alvin, Robby Krieger (The Doors),
and
Perry & Etty Farrell
on the
Outdoor Stage
at
Butler Park
in
Austin.
For more information, visit:
http://sxsw.com/music/news/2014/free-jimi-hendrix-celebration-butler-park-march-13
.