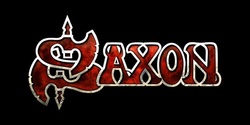 _
Saxon ARE heavy metal. Without them so many bands would not exist today so it is time to give them a lot of credit that they are due. That being said they have released Call To Arms, one of the best records metal has to offer and Biff Byford, one of the most original metal singers to date, checked in with Metal Exiles to talk about this stunning record.
An interview with Biff Byford.
By Jeffrey Easton
Metal Exiles: With Call To Arms you have reached a milestone, 19 studio records whereas most bands do not see four. What has kept this train going for so long?
Biff Byford: I think the members have done quite well over the years writing great songs so there is a good chemistry in the band. There was a period though when the chemistry wasn't so great but that was a long time ago. We love to create music and we do have a big fan base around the world that are pleased to see us play live and we love to play for them.
Metal Exiles: You said there were some bad periods with different members. What got you through those times and kept you going?
Biff: I think finding replacements that were able to fit into the shoes of those who came before. When Steve Dawson left the guy (Paul Johnson, later replaced by Nibbs Carter)that we got to replace him did not work out. He was a great guy but the chemistry did not work out.
Metal Exiles: You have released some great studio records but Call To Arms is a masterstroke. What was the train of thought going into this album?
Biff: To bring back the spirit of the 80's back in a way. We just wanted to go back to a pure sound and concentrate on getting the Marshall's sounding great. We stopped using overdubs as a production technique and went more for a natural sound, less is more. By doing that the songs on the album became much more powerful and you can hear all of the parts, nothing is hidden. It was a bit of a gamble but it paid off.
Metal Exiles: Were you getting feedback that the songs were too polished?
Biff: Our co-producer wanted us to go back to an earlier style of writing, so we got the sound of the songs right before we started recording. Sometimes you write the song, start recording and go in and make it sound better but with this one we made it sound great by playing it in the studio before we recorded it. We are just bringing back the passion and rawness that we used to have.
Metal Exiles: Like a Denim And Leather or Crusader sound?
Biff: I think it's more of an attitude than anything else. The lyrics for Call To Arms are more like the things I used to write.
Metal Exiles: The lyrical content is wide ranging. What did you want to get out of your system for this album?
Biff: I wanted to write a soldier type song so Call to arms fitted that bill. We have written a lot of songs about the common soldier being away from home and dealing with death. It's a ballad but it has a lot of heavy parts to it.
Metal Exiles: Over the years you have released many anthems and Hammer Of The Gods is no exception. Where did that come from?
Biff: We had two parts of a song that we had written and they were never together and we went in and put them together and it worked out well though it was written late in the session.
Metal Exiles: There is a lot of history and survival stuff here as well. Where did that stuff come from?
Biff: It comes from our working class background, we were not university students who were A grade piano or guitar players, we were all self-taught. We do songs like those because it was the way we came up and bands who were schooled like Pink Floyd or Yes, do not. It's a style of lyric writing about surviving and reaching your goal.
Metal Exiles: You did another war track called When Doomsday Comes for Hybrid Theory. How did you get involved with that?
Biff: Toby knew the producer and he was a big fan as was the director so when we came to the studio we had the track half written which became When Doomsday Comes and they wanted a song for when one of the soldiers goes it the labyrinth, he is listening to it on his ipod.
Metal Exiles: Call To Arms has two versions with one being an orchestral version. What made you decide to persue an orchestral version?
Biff: We have gone through a phase where a lot of our music has been orchestrated and we are working on an unplugged orchestrated album but not feverishly. I sent that track a way to a guy who does that stuff and it sounded so great as it bring something different to the song. In the end I wanted to put both versions of Call To Arms on there so the fans could have both versions of the song.
Metal Exiles: I think the orchestra gives it a haunting feel. As far as the artwork, I know you have a thing for war and the cover art is a version of our Uncle Sam which I am sure we stole.
Biff: I am sure they let you have it. It has been used around the world, Stalin used it, super markets have used it. It's a well-known image, everybody has used it.
Metal Exiles: As far as production, the albums always sound great and you of course produced this one again. At this point in your career will you be at the helm of all your albums?
Biff: Not really as I do not feel I am a control freak. We got away so much from where we were earlier in our career because other producers thought they knew better and we lost a lot of fans because of it. We do not want to take that risk anymore even though there are some producers that we would like to work with.
Metal Exiles: What do you think is the one bad thing you did that turned fans off?
Biff: I think maybe parts of Crusader were light weight in production and Innocence is No Excuse , the way it was track listed, was not great for the fans or reviewers. It started with a moody piece where as it should have been a more upbeat piece. I will point out that Innocence is our biggest selling album and tour though. It was just the producers stamp on that album and the same with Crusader although it was hard for that producer to cut the balls of off the title track.
Metal Exiles: So it was more slick and commercialized?
Biff: It just wasn't powerful sounding; the producer just did not have a handle on where we were coming from.
Metal Exiles: I think if the American public gets this album it will bring your fans back as this is a full throttle album. As far as the album, it was released as a great digipack with a DVD, Castle Donington 1980. What made you do this show for the release?
Biff: We just wanted to give something free away for the fans and we loved that show.
Metal Exiles: You have many records under your belt and Paul Quinn has been there since the beginning. Do you still push him like you want to on the albums?
Biff: The band as a whole is fantastic, the chemistry is great and I think some of his best guitar solos are on this album.
Metal Exiles: Do you think Saxon would have been the same without him?
Biff: There would have been no Saxon without Paul. Paul was one of the instigators of thrash metal, those intricate riffs at breakneck speed. He was and still is very unique in that style as he still writes those kinds of riffs. It would have been impossible to have Saxon without Paul.
Metal Exiles: Any last words for your fans?
Biff: Yeah, never surrender!
Saxon dealt a monster of a record with Call To Arms and if you have yet to own this record your CD collection is lacking.
BUY CALL TO ARMS!!
Official Saxon Site
---