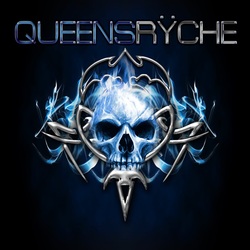 Queensryche are back in a big way with their new S/T release and they owe a lot to the powerhouse vocals of Todd La Torre. With that being said, Todd checked in with Metal Exiles to speak the word of their massive comeback.
An Interview with Todd La Torre of Queensryche.
By Jeffrey Easton
Metal Exiles: Considering the new Queensryche just dropped, where are your emotions at?
Todd La Torre: I am embracing and taking in the year of hard work, dedication and sacrifice that we put into this album for it to materialize today. For me personally it is a great day because it is my first record as a vocalist and it is an album with one of my all-time favorite bands.
Metal Exiles: When you first joined forces with Ryche, did you think it would lead to this?
Todd: No, I really did not. I just assumed that with Rising West when Geoff was done supporting his solo album Queensryche would regroup and it would be a feather in my cap and I would enjoy that moment while I could. It was a surreal time for me but when the option for me to sing for Queensryche materialized that just kicked it up another notch. It was every dream I ever had coming true.
Metal Exiles: Are you shocked that the core fan base received you so well even after the years of discouragement?
Todd: Yes, for a few reasons. I was taking over the position of an iconic, legendary vocalist who was a huge influence on myself and countless others for his singing ability. No matter how great you are, you are still not him so I was wondering if these people would accept or even give me a chance. Once we announced those first Rising West shows they were sold out before we rehearsed a single note. We went out and played all of this old material that people were wanting to hear so it was refreshing, exciting and the fans themselves took a liking to it. Those are the people who started throwing "The real Queensryche" at us as and that is something we would never say. Videos were going viral of Child Of Fire, Queen Of The Ryche and Roads To Madness in its entirety with it not being tuned down. It was a whole breath of fresh air as Queensryche dropped off the radar for me after Empire because I was not feeling it anymore. It wasn't until recently I went back and gave Promised Land a fair chance because I was into the heavy stuff and it went into a totally different direction than what I was into. With all of this new energy and no outside songwriters, you're finally hearing the songwriting again from Michael, Scott and Eddie along with Parker and me.
Metal Exiles: The songwriting is indeed classic Queensryche so with that in mind how did you approach writing this album as a singer?
Todd: I live in Florida and they live in Seattle so we were trading files of ideas and as I added my parts I would ask for opinions and 9 times out of 10 it would be great. Eddie worked closer with me when I recorded my vocals but Michael had a lot of input on my vocal melodies but nobody ever told me to rewrite a lyric. The majority of the lyrics are mine with the exception of Parker writing the lyrics of Where Dreams Go To Die and Eddie wrote the lyrics for Fallout as well as co-writing lyrics for In This Light with myself. We started writing that way but when we played shows we would build on songs in the hotel room and I would also fly out for a few weeks to work on the material as well. It was a stress free process, these guys were so gracious and accepting all ideas from everybody in the band and even going outside of their instrument.
Metal Exiles: Since you wrote a majority of the lyrics was there a direction you wanted to go in lyrically?
Todd: Some of the lyrical content is autobiographical but the rest was just from the feel that the music created for me. A World Without was titled before a single lyric was written as Scott gave it to me. If it is an interesting title I will try to create something around the vibe of the music. That was a dark ballady rock tune and the lyrics came out pretty deep and I also wrote the lyrics to that and recorded the demo pretty close to the way you hear it on the record in under an hour. I did the same with Open Road the same way because it was resonating with me in a profound way. I wrote it and recorded it in less than two hours; this recorded took shape rather quickly. There is no real theme or agenda lyrically but if you comprise everything and put it together I would say it was about moving forward in a positive direction and moving forward. We are coming from a bad place and moving into a good place which resonates with everybody. We all have our demons, we all have our problems, it is just life and how are we going to get through this shit.
Metal Exiles: I know there was a line down the middle in the old days with song writing. Do you think the "all in" approach made for a better vibe on this record?
Todd: Yes because there were parts on guitars that were picked or strummed and another band member would suggest a different approach which would create a different rhythm and that has a domino effect on the way the bass or drums were played on that song. I think that the fact that everybody had an equal share in the song writing made the record come out the way that it did.
Metal Exiles: I know people complain about the length of the record. Isn't it quality over quantity?
Todd: Yea, quality is always better than quantity. If you listen to it from beginning to end, it really does feel like a complete listen. I do not find myself wanting to skip tracks, quite the contrary, when I am done I want to hear it again. I have a lot of albums from different artists and they have a lot of stuff in them and I either find myself skipping through them or I need a break from the album. It would be balls to the wall for an hour and I need to turn it off but with this new Queensryche album I want to hear it again. That's a good problem to have. There is a difference between wanting more and getting more than you needed.
Metal Exiles: I know you are already working on the next album, is there a direction you guys want to go in, adding more elements into the music?
Todd: There is no particular direction, what comes out comes out. We are not opposed to anything whether its longer, heavier or acoustic based; we are open to anything and everything.
Metal Exiles: You guys are hitting the road and bringing with you a set based on the new record and pre Promised Land. Is there a chance that something like I Am I or Disconnected from Promised Land will make the set eventually?
Todd: We have talked about doing some stuff off of that record but we have also talked about doing stuff from the first few albums that we do not play now that are epic songs as well. We will be changing the set around with some of the ideas with what we think the fans want to hear. I like Damaged from Promised Land as well as I am I.
Metal Exiles: Last words for the fans?
Todd: We are very thankful for their continued support of the band and we encourage them to pick up the new record and give it a listen, we know you will like it. We will be touring and working hard to rebuild the brand that everyone knows and loves. Thank you to the fans for helping us move forward.
Queensryche needed this, there was no way that this massive empire of a band was going to continue to crumble and the S/T record will ensure that.
Official Queensryche Site
BUY QUEENSRYCHE!
BUY QUEENSRYCHE ON VINYL!
---