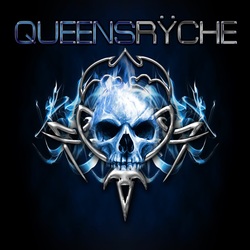 Ryche fans, the wait is over. . With the release of the new S/T Queensryche album, they have finally reconnected with a fan base starved for classic Ryche material and the band has served it up in spades. Michael Wilton, a force to be reckoned with on guitar, took the time to talk to Metal Exiles on what led up to this album and how the group really came together on this masterpiece.
An interview with Michael Wilton of Queensryche.
By Jeffrey Easton
Metal Exiles: With all of the pre-release touring that Queensryche is doing how exciting is it to see the fan reactions to the new material and Todd fronting the band?
Michael Wilton: It is unbelievable. When we bring the new show to the fans and we are playing the songs the way they are supposed to be played you see the fans in the front rows with their jaws dropped. With the addition of Todd we have taken Queensryche to a new level and it is just mind blowing live. We have integrated a few of the new songs to the set list and the fans have given us so much positive feedback for them.
Metal Exiles: Which songs are you playing from the new album?
Michael: We are playing the song Redemption, which went viral on YouTube as well as well as Fallout, which is going to be the first single from the album.
Metal Exiles: Both of those are great but I would love to hear Where Dreams Go To Die in the live setting, that is an amazing piece of work.
Michael: It is good that you said that because the band feels the same way. That is the next song that we are going to rehearse for the set. Parker Lundgren wrote that, gave it to me in which I did some arrangements, put a couple of parts in it and when it was done we knew it was something special. It has some of those classic Queensryche guitar harmonies in it with ethereal verses, it really is a special song.
Metal Exiles: You guys have been around for years and I am sure the writing was on the wall. Were you surprised that the uprising in the band happened when it did?
Michael: Queensryche has lasted longer than some marriages and as with any business people change and sometimes people change too much, they get stale and if it no longer goes the way it should you have to bring in something new. You also have to pay attention to your audience. I could hear people screaming for the old song and even though I wear in ear monitors I could hear people scream "Play something from The Warning, The EP!".. It was the writing on the wall. Some people have their own musical direction they want to go in and that means you have to make some changes.
Metal Exiles: You spoke of the classic guitar harmonies and of course you were known for that. How was recording the guitar parts with Parker, did you push each other's boundaries?
Michael: Parker is an accomplished guitar player, it was just a matter of keeping it in that Queensryche style and he has really grown and developed into the Queensryche style. I grew up with Iron Maiden and Judas Priest so I love the aspect of dual guitar harmonies and Parker is a great guitar player that can take advantage of that. Parker is an open book and he is young and energized and he loves being in a band with people twice his age. With the other rendition of the band he was not able to contribute but now he can. He is coming to the table with fresh ideas and perspectives and we are all collaborating and putting it together as a band. We are also using Jim Barton as a producer again, he worked on the big three albums, as he said that we had something really special here and he wanted to be a part of it.
Metal Exiles: Were you shocked when Parker brought that to you?
Michael: Yes because I have never heard him write a song before. He stepped up to bat for us and we wanted to make sure that he was a part of the band, not some outside hired gun, he just came in and laid it down.
Metal Exiles: I know that writing for the last several albums has been estranged so how was it writing with Todd since he was the new guy and tell us how this album evolved so quickly.
Michael: This album was a collaboration of the whole band. Todd is an accomplished drummer, Eddie has a great ear for melodies and lyrics, and Scott has great ideas for rhythms and orchestrations. This was letting everybody contribute to the whole album. It used to be "this what I am going to write and this is the way it is going to be" so now it is "What do you think?". With Redemption I gave them the melodic line and the lyrics were written. The lyrics and melody for Fallout is all Eddie Jackson. Todd is completely vocal about it, he wants everybody's input for the song, that's the way he wants it. He is just not going to write lyrics and poems, he is actually helping out with the music as well.
Metal Exiles: I know that with this album the band was finally conscious of what the fans wanted and that's what you are here for. The album sounds modern but has that classic Ryche sound throughout. Were you writing for that classic sound but not holding yourself in a box?
Michael: Here you have energy, you have three of the co-founding members of Queensryche, three proven assets, you have the lineage, it is ingrained in our DNA. You are right; we are listening to the fans, we are in tuned to them on the internet, we know what they want to hear, it is all about being aware. There is a lot more to being a musician than writing what you want, you have to have an open mind and adapt to everybody's contributions. When you are writing the music you really don't know if it is going to connect with the fans so that's why we put songs from the first five albums in the set and the fans dug it, we were connecting and we knew that's what they wanted from the new album.
Metal Exiles: Since you were going back into the studio to record a more traditional metal album, what did you take into the studio gear wise?
Michael: We recorded the guitars at my personal studio, Watershed Studio, which has all of my old amps from the classic albums. One thing that has always been a part of the classic signature sound that Chris and I used for years is the Roland JC 120, the chorus on the clean sound is our signature sound. When James was in my studio he made sure we plugged that in because that is the Ryche sound. We also used an assortment of other amps and actually the heavy guitar parts for the song Redemption went through a Krank Amp.
Metal Exiles: The tone you are getting from the strings is amazing. What gauges of Dean Markley's were you using?
Michael: We were using Dean Markley 10-46 and for the drop tuning we were using 10-52. With a few of the songs there were guitars strung with 11's and some of the guitars were strung with baritone strings. A lot of the tone was from working with Jim Barton, he just knows how to get a great tone.
Metal Exiles: You have the sound back but a lot is in the presentation to the fans. With the new album, it has a simple Tri Ryche on the cover, very minimalist. What was the thought going into the album design?
Michael: Its Queensryche, it's what it is, it's the image of the band.
Metal Exiles: I know that your label is taking a chance on you guys with the impending litigation. What was in the discussions considering neither party might not have the rights to the name?
Michael: We have a lot of important people and great companies behind us and I do not believe they would be supporting us if they did not believe in us. I am not going to say that this is a sure thing because it is all decided by that one person in the black robe but everybody feels pretty confident that the outcome will be in our favor.
Metal Exiles: I know over the last several albums you have not been able to write what you wanted to write, so have you been writing songs on the side and putting them away? Is every song on the album brand new?
Michael: Every song on the album is brand new because there was such a renewed inspiration in the band. Also, yes, I have been writing a lot of stuff for the last ten years. Plus, with only a few songs going on the past records I have stuff logged on my hard drive and tapes and I might go revisit them sometime but for this album I wanted it all fresh and new.
Metal Exiles: I know a lot of the fans have been disappointed with the past several albums but is there material on any of those where you can say "OK, that was a Queensryche song"?
Michael: You always hoped that things will turn around or public opinion will come your way but again when you are in a band that long people change and sometimes they change for the worse. We wanted to stay to the true Queensryche sound and not take a lot of chances. We are all for pushing the envelope but you have to respect your past and not flip flop 180 degrees every time you put an album out, not just trying to please pockets of fans, it's not a good business decision.
Metal Exiles: I know fans are ecstatic to hear stuff from the 80's in the set list but do you think there is a chance for materia like I Am I or Disconnected will be put back in the set?
Michael: We were forced into a situation where we had to act quickly because these songs are the ones that Todd knew, he doesn't even own anything past the first five albums. There is no question about I Am I, I love that song as well as Damaged, I love that album. This is an exciting time right now, we are focused on getting new songs into the set and relearning some of the stuff we haven't played in years.
Metal Exiles: The fan reaction for the new lineup has been massive. Is the outpouring of support more than you expected?
Michael: Originally this was deemed as a side project because we were told by our management that we were not going to do anything for the next year so hey, we have to survive. We met Todd with whom we had a mutual respect for the same music and he was a fan of Ryche, knew the stuff and everything just happened. The determining factor for that first Rising West show was the fans, they are the ones that told us that this was the real Queensryche. This is the Queensryche that we have wanted for years now and that was what pushed us along.
Metal Exiles: Well, if the fans are paying the bills then they are the determining factor.
Michael: Yes and we are so thankful for the support. I think that the fans are excited, almost as excited as we are. We are rebuilding this brand and we couldn't do it without the fans.
Metal Exiles: Your label put together a lot of pre order packages and they ended up selling out left and right. Did the label expect this?
Michael: When we signed this deal with Century Media and they got the master of the album, they put a priority on it. The pre orders are double what they expected and they have gone through two pressings already. They are doing some exciting things with the vinyl, doing different versions with different colored records, they are going to do some cool things with the pressings.
Metal Exiles: You guys will be touring a lot so what will comprise your live rig?
Michael: These days you have fly outs for festivals and ground tours with your normal trucks so when we have our normal tours with equipment trucks I have my "A" Rig but you can't do that when you have fly outs. These days you have to be multi-faceted when touring because when you have an offer to play a festival in front of 100,000 people you better be ready and not say that you can't do it because you can't ship your main rig. We have learned to do that because of the competition out there so there needs to be a travel rig together. We know that we are going to be promoting the new album for a while because Century Media is going to be promoting this album for the next 15 months. We are more than happy to get out there to tour and work this album.
Queensryche are indeed back and to you long suffering fans, trust me, the wait is worth it. The new album will redeem the band and bring in troves of new fans in the wake of its release.
Official Queensryche Site
BUY QUEENSRYCHE!
BUY QUEENSRYCHE ON VINYL!
---