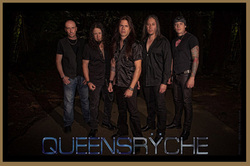 Queensryche Are Back!
The wait is finally over, the moment that metal heads the world over have wanted has finally arrived. Queensryche, the legendary band that spawned monster records like Empire, Operation Mindcrime and Rage For Order have finally arrived where they belong with the metal record that the diehard fans have salivated for. 2013 will see the release of the first CD with masterful vocalist Todd La Torre fronting the band and it will be worth the wait. All you need for justification to these claims is the teaser trailer below, it speaks for itself.
Official Queensryche Site!
---