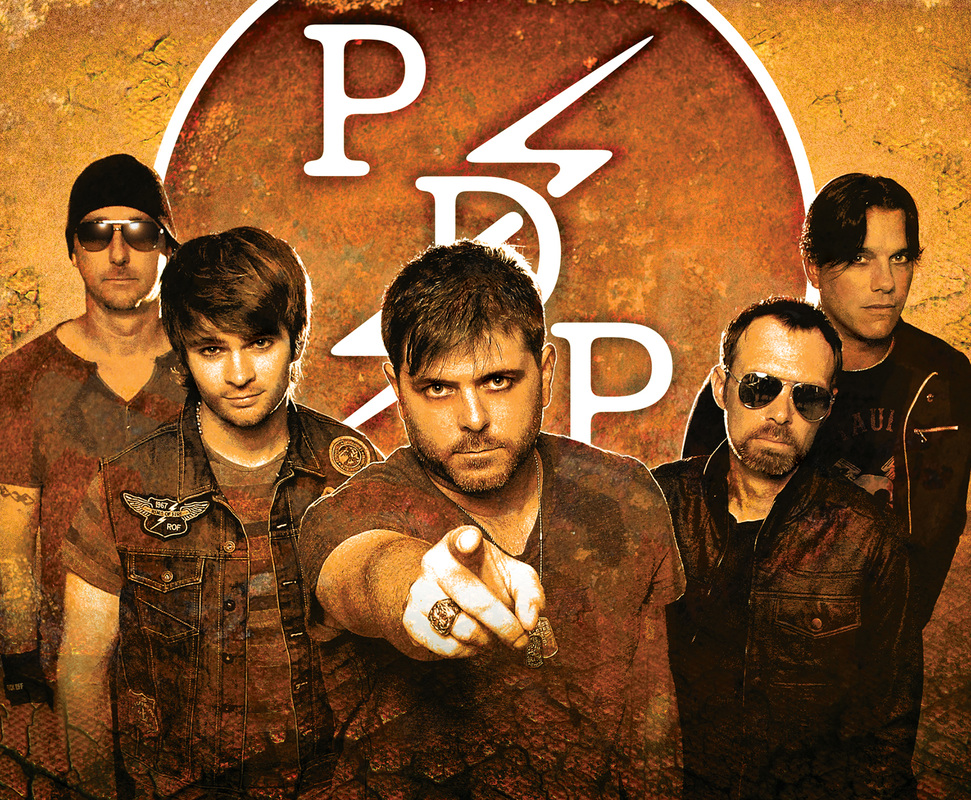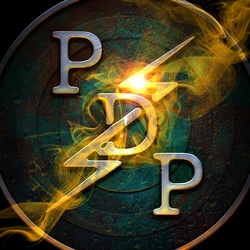 Detroit Natives Pistol Day parade are at it again and now with a vengeance. They are about to embark on their summer tour with Ted Nugent. With PDP right there rocking alongside Nugent, they are sure to gain the respect and notoriety they so truly deserve. The band has been hitting it hard with their release of "Rockstar's Girlfriend" and are quickly proving themselves worthy of more than just the Detroit rock following. These guys get the job done and they get it done right.
Interview with Rob Banks-guitarist of Pistol Day Parade
By: Leslie Elder Rogers
Metal Exiles: First of all, how does it feel to be the next great band to hail from Detroit?
Rob: Wow, well, we're on top of the world, especially hearing someone say we are the next great band from Detroit. We thrive to connect to our fans through our music and to write good music and not have that same generic sound that you are hearing from all of the stations right now, and we want our songs to mean something, and want our songs to mean something to the people who are listening to them, so we feel great. With the help of everyone around that we are working with, our hope and goal is that we do become known as one of the great bands from Detroit.
Metal Exiles: Detroit has offered so many great bands in the past. What is it about the city that has spawned so many great bands? (Nugent, MC5, Alice Cooper etc. were from Detroit.)
Rob: You know and they're still continuing to come out of Detroit too. You've got Kid Rock, you've got the White Stripes, and right back to the Motown days. I mean, you've got Eminem, to me the Detroit music scene is just so much different than any other music scene. We've been to all of them and you know I'm not sure why it's different, I just think that Detroit has its' own aura for music. The stuff that comes out of Detroit is just raw, gritty rock, you know. Essentially, that's what we're going for.
Metal Exiles: You are going to play the big WRIF Biker bash with your hero, Ted Nugent. How does it feel to play a big radio show in your hometown with your hero?
Rob: You know, he's definitely one of my major inspirations for guitar and hunting, and lots of other things too. It's awesome and you know WRIF has been amazing to us. They've given us a chance to break out of Detroit by playing our music and giving us a chance. Working with them has been really nothing but a dream as well. We're hoping we can get some love everywhere else, but at the end of the day, that's our mother station. To do any kind of shows with them, especially doing the big ones like that with people like Ted Nugent, it's incredible. He's an iconic guitar player and he's very outspoken and he's sold over forty million records so I think that says something about him right there alone. We are looking for longevity like that. We want to keep writing songs that people want to hear.
Metal Exiles: And with that, what are you looking forward to with your Month long trek with Ted?
Rob: Obviously, honestly, I'm looking forward to every single date. They're all great arenas and all great places to play and they're going to be great shows, but I'm looking forward to the Detroit DTE the most. We're going to be back home and playing with Ted Nugent and close to the families and friends and you know, at that point we'll be able to share that moment with all of the people who've already supported us so great. Our fans in Detroit have been so great to us and they've really helped us to get where we are so to be able to go home and do that kind of a show is rewarding.
Metal Exiles: With Burn being your first full length, what do you feel are your biggest accomplishments as a guitar player on this album?
Rob: Hmmm, you know, biggest accomplishment on the album, I mean, all of it. Every song has its' own unique and individual high point for me. We got to work with some of the greatest producers and sound engineers in the business. Tim Patalan from Sponge, he's a guru, he's our producer and he was able to make us do things on the guitar that we didn't even know we could do. Having Chuck Alkazian come into the mix and add his touch too was great as well. Those guys, they bring out the best in us. We would put together a song and we all feel like it's great and we go in there and he puts his twist on it and to me it just becomes a masterpiece after that. Not to sound conceited but we love our music, so.
Metal Exiles: Are there songs on the album that you are more favorable of than others?
Rob: That's a very difficult question, but I think "Rockstar's Girlfriend" is a summer song that's going to affect the masses and draw everyone in so that they'll listen to the other songs, but I think they're all great. I think "Where I Lay" is one of my favorite songs, and 'Better" and "High". You know, it's just really hard to choose a favorite. We spent so much time and effort and put so much love into our music that it's just hard to pick a favorite and I think that'd a good thing. All 10 of them are my favorites.
Metal Exiles: Burn is an amazing modern rock album so where do you feel PDP fit in with the scene or are you guys trying to carve your own path?
Rob: Well, I've often felt that we were in comparison with some of the bands that our manager has managed, you know like Seether and Saving Abel, and I think that we have some songs that can be in the same kind of genre as your Three Doors Downs and Shinedowns. Then we have a couple that are a little heavier that could be up there with maybe, I don't know what to compare it to, but I like to think that our sound is a little bit different and stands out as compared to what's been coming out lately.
Metal Exiles: Lyrically the album is pretty dark. When Fuller was discussing the album with you where do you feel his head was at?
Rob: You know, I think that again, each song, our heads were in a different place. Some of them were written about life situations that we've went through. Some were written about ones that we were going through at the time and some were written based on what other people were going through, like the song "Better". It has an inspirational value to multiple situations I think. The other ones are kind of relationship based, and I think everyone can relate to that. Everyone has ups and downs in their relationships and there are certain lines that are obviously darker than the rest, like in "Where I Lay" for instance, "this is gonna hurt you more than it hurts me, but the way that I see it is we're finally even". I mean, you can take that so many ways, there's so many directions of what that means.
Metal Exiles: What guitars and amps did you use on the album to get the fat tone that you have that resonates through Burn?
Rob: We used some Les Pauls' by Gibson and we used some Telecasters, Fender Telecasters, and used a couple of PRSs'. We used Egnater heads, Bogner heads and Marshall heads and Mesa heads, just a little bit of a mixture. All of it via our producers idea, you know let's try this head and play this track and then let's hook this one up and play the same thing over it and put em' together. They were the masters behind the fat sound I think and what's great about it is that we just got endorsed by ISP technologies. We got new amps and pedals from them and were able to recreate the sound of all those combined amps with one while we're doing it live so I think that's gonna be a good thing but we used a lot of different stuff making this album. We really did.
Metal Exiles: How do you think Burn represents the legend that Detroit is?
Rob: I think it represents very strong, strong rock, good music, I think it definitely can compete with everything that's coming out of Detroit. Obviously that's my opinion but I hope it's many others as well.
Metal exiles huh? You guys have interviewed lots of good people, and I appreciate your time.
Metal Exiles: We have, absolutely. I've personally just come on about two, maybe three months ago. I've always appreciated music, growing up with an older metal head brother, I learned to love music, specifically rock at a very early age myself, so this gives me the opportunity to dive a bit deeper into the world that I've always found myself very drawn to and interested in. As a young girl, maybe age 3, I first learned of KISS and my love for rock and metal grew from there.
Rob: They have a song about Detroit too don't they?
Metal Exiles: They definitely do, Detroit Rock City. Just more proof that Detroit is the city that rocks. What do you guys see happening past your tour with Nugent?
Rob: Obviously we're going be looking at jumping on more tours. Hopefully this tour goes great and I fully expect that it will. We've got a great radio campaign in place. Rockstar's Girlfriend is going to be hitting the waves nationwide. We're going be doing radio interviews the whole way there and the whole way back and I think that playing in front of the sold out arenas and shows that Ted's going have is going to definitely earn us some news fans I hope. I think it's going hopefully step us up to the next level and hopefully we can jump right on something to follow this that's just as great. We're going to try to get on as many festivals as we can. We tried to do the ones that are around here, and we've done some that are out of town and obviously we want to be a part of all of that. Hopefully that's going happen for us. We're doing the Sturgis, Buffalo Chip; the legendary Buffalo Chip with all the bikes and we're going be there playing three nights. That's a big one that we're really looking forward to but yeah we would love to get on with some of the other festivals and I think we will be.
Metal Exiles: I read an article that told us a little bit about a special guitar of yours, a zebra striped guitar, and that you'll be taking it on tour with you.
Rob: Oh yeah, I have a Zebra striped guitar, it's a Dean but it's got multiple parts on it now. I got it when I was young, when I was a kid. My dad bought it for me and I took it to the Ted Nugent camp for kids and got to jam with him and he signed my guitar for me and my bow, so yeah, I thought I'd bring that with me. It's definitely kind of ironic with all the little stuff I did as kid, with Ted, that we'd be going on a major tour with him. I started going to Whiplash Bash when I was like 9 years old, and I went for 10 years in row. My dad took me to every one of them. My dad, obviously was a big inspiration of mine and he taught me some guitar when I was 8 years old, him and my uncle Kenny, and I just took off from there and yeah Ted was my guy all the time. I did everything Ted. I went to all the Hunter's Bashes and the camps and the wild game dinners, and the hunting stuff and obviously I love the Damn Yankees too.
Once we leave on the on the road our Facebook, Instagram and Twitter are going to be going full force. I mean non-stop flow of pictures, news, stories and videos and whatever we can put on there so hopefully our notifications will be going crazy.
Please follow the band at the links below:
Facebook:
Pistol Day Parade
Twitter: @pdpdetroit
Instagram: @pistoldayparade
BUY BURN!
---