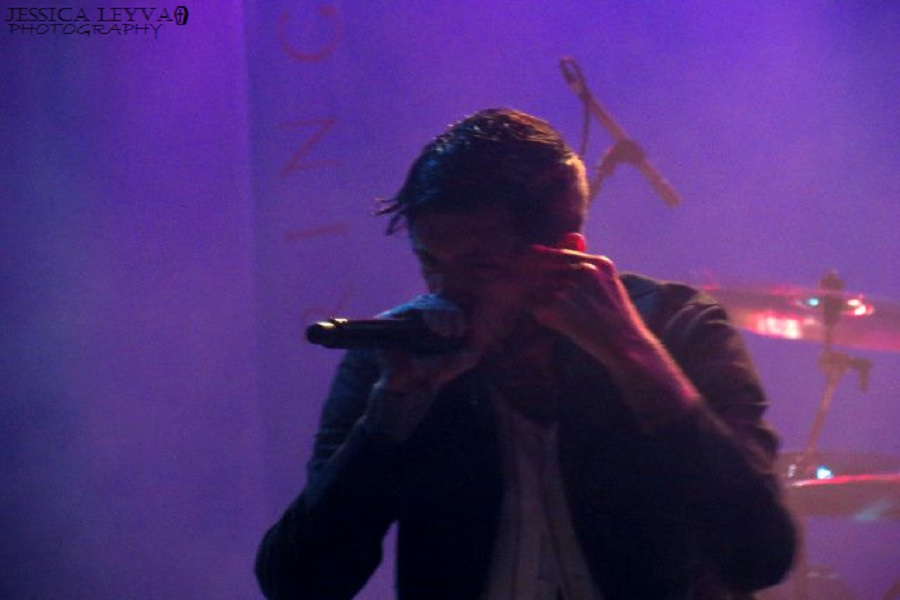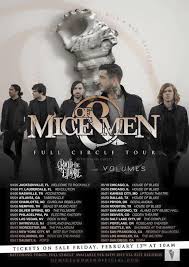 Of Mice & Men/Crown The Empire/Volumes – House Of Blues, Dallas, TX 5/15
By Jessica Leyva
If you are waiting for this tour, I will assure you that you will have incredible night. If you decide not to go you are making a big mistake. You will take home a serious memory of the bands that are playing, the people, and the atmosphere. If it's your first concert, you won't regret your first concert.
Volumes was the first band to play. I've never heard of Volumes but after last night and I regret not knowing about them before tonight. They are out in support of No Sleep, their top 40 charting album and they laid into the fans with 91367, the single Vahle as well as the Mixture and Erased and the guys kept the crowd pumped and ready to start anything. I was looking around and I saw people enjoying their music, I saw some people singing along and I was next to a person who knew about them and just was so pumped with them. You better check them out, I did.
Crown The Empire is a band you will never regret seeing because those guys will keep you jumping, crowd surfing, and moshing. Every single person that was in the venue wanted more from CTE. There will be pushing and there will be people so close to you, but that would not matter because it's CTE. CTE destroyed the crowd with material from the albums The Fallout and Rise Of The Runaways which both are amazing works of art. Bloodline, MNSTR and Initiation from Rise got the fans raving and there was no looking back. Look around you when you go see CTE, you will see people singing their hearts out, people having energy. It takes a lot to make people have energy and to have fun at the same time when you are putting a show and CTE can pull it out of them. CTE gives their fans the perfect shows because if they have fun then they will make sure you are having fun. The Fallout and Machines closed out their set and the fans were Spent.
Headliners Of Mice & Men took the stage and they were greeted with a sold out show of screaming fans. You better expect people moshing and crowd surfing so I decided to go where I'll see the whole action; the back. Austin controlled the chaos with his amazing abilities as a front man and with him you can expect some small speeches. Austin dedicated to his mom the song "Another You" from the album Restoring Force which is a sweet song and a touching way to get to the crowd. Restoring Force: Full Circle is what OM&M are out on and that's where the focus was at. Broken Generation, Public Service Announcement, Bones Exposed, Glass Hearts, Identity Disorder was some of what the band let us have and it was unreal. It was my first time seeing OM&M and I loved the way they gave the fans a show. So, if it's your first time seeing them or your first show trust me, I promise you that they will keep you pumped and you will enjoy the night, you will go home tired, but you will be grateful that you had fun.
Official OM&M Site
Official Crown The Empire Site
Official Volumes Site
---