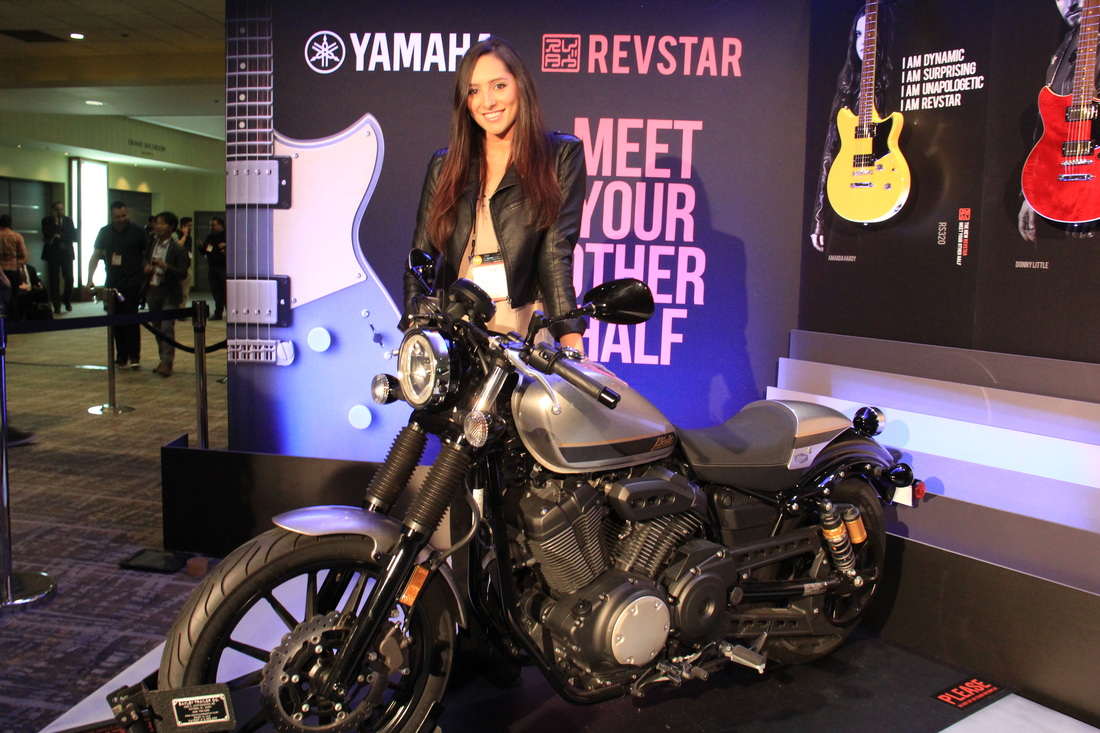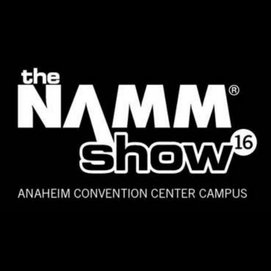 NAMM 2016 – Anaheim Convention Center, Anaheim, CA 1/16

By Jeffrey Easton

NAMM 2016 was holding a lot of promise as many new pieces of gear were being dropped, namely the Yamaha Revstar and the stunning line of electronic drums from Alesis. NAMM is an adventure, when you are walking the floor you honestly never know what you are going to see around the next corner, what new piece of equipment you are going to discover and finding something you never knew you needed. The artists were out in record numbers showing off the gear that makes their sound come to life on the stage and studio and with that I give you NAMM 2016.


---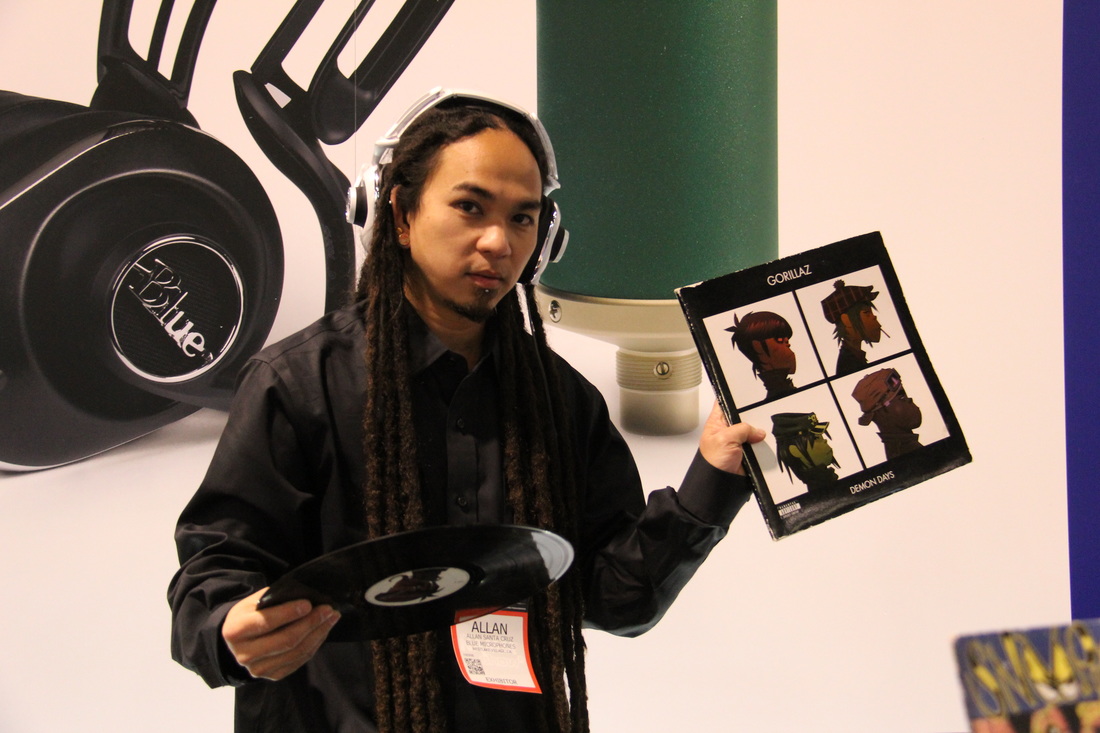 As stated, Yamaha had a new guitar drop this year, the Revstar and it is possibly the best instrument they have yet to release. From the amazing body that is made to played in comfort and perfect access to the neck to the pickups that conform to the sound, it is an unreal piece of work. After several trials they came to the YGD pickups that go with each model so you will not get the wrong sound that you are going for. The look is amazing with its classic body cuts and beautiful hardware that makes the guitar stand out on a stage full of look a likes. This will be the new guitar that you are going to need for and beyond. The metal front had some amazing entries this year but what was the most notable to me was the Schecter entries. Topping the heap of Schecters' line up was the Jeff Loomis line, notably the Cygnus models. Nothing says metal like the shape and tone of the axe you are wielding as you are stalking the stage. They come with custom Loomis inspired fret boards, beautiful body finishes and to create that monster tone the Jeff Loomis Active Seymour Duncan's are installed.

Another stand out in the guitar arena was one of the newcomers, the 660 company. They were downstairs but I feel as though they are going to be a huge addition to the upstairs guitar market very soon. One of the reasons they stood out was their off the wall shapes, the other is what they were made out of, Aircraft grade aluminum. I was given a demo of the US/76 and I was blown away. Considering it is aluminum they are extremely portable and they look amazing. The neck is Solid Graphite with Carbon Fiber and the pickups are the amazing Dimarzio Dominion Humbuckers. With all of the material in play you are going to have a guitar that will get noticed for looks and sound. To round out the guitars is Zakk Wylde's official entry into the guitar market with his company, Wylde Audio. It is about time, he is his own person and this was his destiny. The massive stand out was the Warhammer, a sickening looking guitar that sounds as nasty as it looks. It takes some of Zakk's classic looks and evolves it with an insane headstock. The pickups are EMG 81/85's which fit his crushing tone and brings the guitar to life. If you play hard rock or metal the above guitars should be in your arsenal and I implore you to check them out.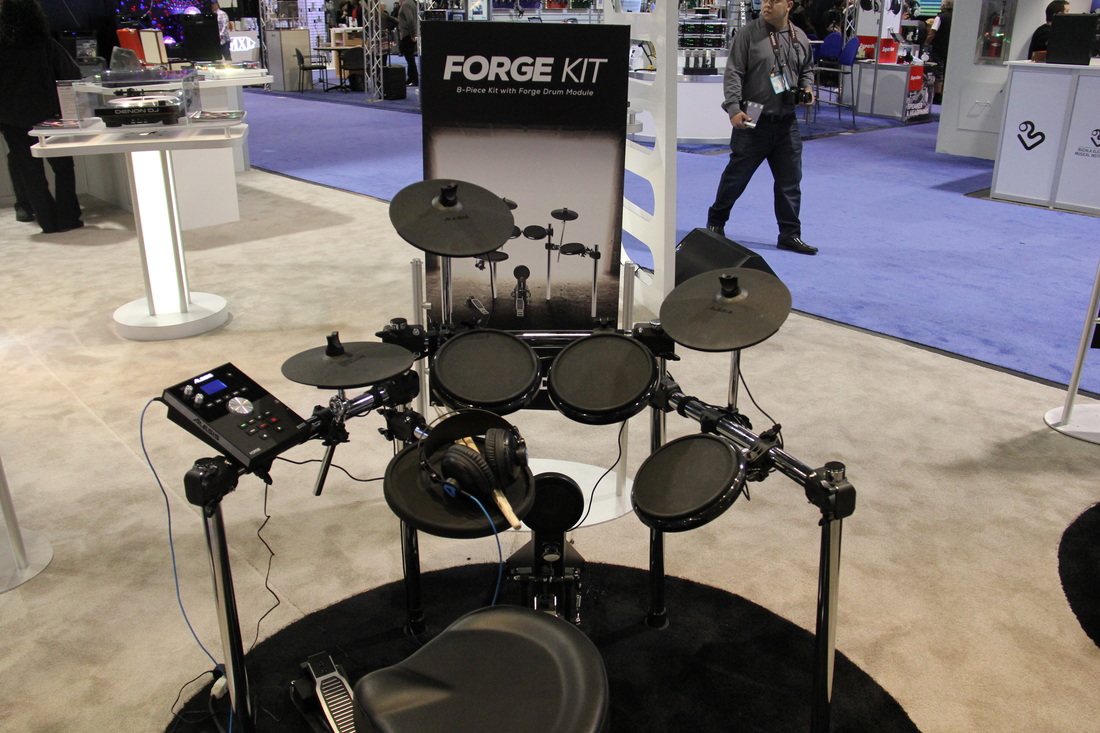 In the heavy music arena guitars fatten the sound but you FEEL the drums, in the car you find yourself hitting the steering wheel in time with the fills or is that just me? Drums, like everything else, is a hard world to get into and if you do make it you better have something that a musician wants or you are here today, gone later today. Alesis understands this and that's why they have dropped some amazing kits onto the NAMM show floor and ready to invade studios, practice sheds and stages everywhere. The kit I want to focus on is the Forge series. It is a mid-price kit, accessible to most any budget but sounds like you spent thousands. I spent quality time with this and out of all their series, I was drawn to this the most. Its feel and sound was awe inspiring and it was hard to tear away from it. It is an 8 piece kit stacked with three 8" toms, a snare and three full sounding cymbals that sound like real cymbals, they did their homework. With the 70 drum kits built in, it has 600 sounds so you will not run out of combinations to create your own feel.

I know there is a section of the drumming population that will not play a e kit and that's fine and that's where the time honored company comes in known as Ludwig. They have been creating amazing drums for multiple decades and will possibly be the leader in acoustic drums permanently. What I want to talk about here is the Pocket Kit developed by Questlove, the amazing genre spanning drummer of the Roots. If you talk drums, he has to come up considering the bands I have seen him play behind on the Tonight Show. This kit is for beginning drummers in the 4-10 age range and it meets that demand. It is perfect size, has the right number of drums and comes with access to instructional videos by Questlove himself. Your kid will learn the drums faster and will stay interested in it with this true to life kit that does not fall short in any area considering it comes with everything a bigger kit does but scaled down and does not look like a kids toy like others out there. And again Questlove had a hand in it so you know it's an amazing kit.

For the drummers who have the kit they have always wanted may I suggest a superior seat to compliment that superior drum kit you have. Roc-N-Soc out of North Carolina has exactly what you need. I tried out the CMTG model and I did not want to get up. You are so comfortable you can focus on your drumming and not what you are sitting on. They have many different models and if you do not like the mobility of the CMTG then the Nitro model is perfect. It has a nitro shock absorber and the comfort level is unparalleled, drumming for you will never be the same.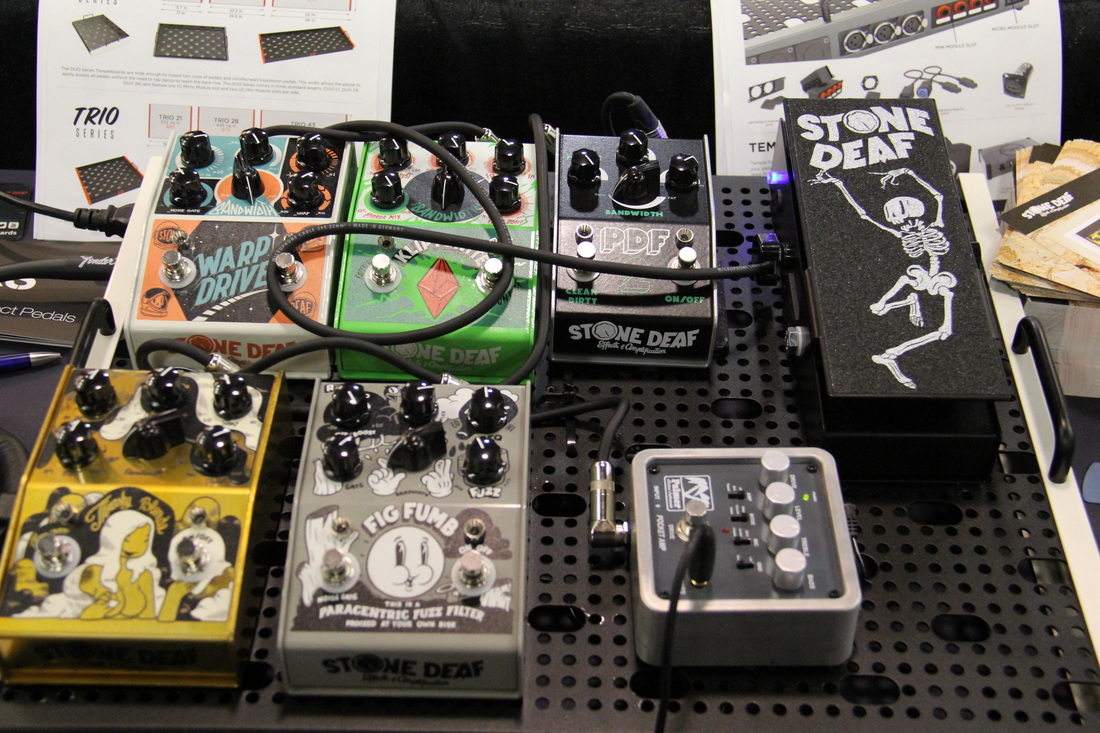 I want to dedicate this part to one certain company, which I rarely do. I love bands like Baroness, A Pale Horse Named Death, Ghost, Black Tusk ect, the bands that play dark, downtuned riffs that are fuzzed out and heavy without sacrificing tone and feel. That sound is given to some by Stone Deaf Effects & Amplification. This British company has delivered some amazing pedals and amplifiers that can fuel any downtuned band and crack the ceiling of any hall. I was won over by the sound and feel of the Warp Drive pedal, largely because of the Gain it delivers. Imagine taking a line like Zakk Wylde's Wylde Audio, which already has a beefy tone and playing through the Warp Drive pedal. You will crush your run-of-the-mill amp and that's why they make their own. If you play on the darker side of music the amp you need is their SD30 CC. It has amazing headroom and a better bass response, in other words it is going to be a monster sound. You have to plug the Warp Drive pedal into the SD30 and get that feel that I had, you will never go back to reality. There are other amps, pedals ect but right now, none can compare with that thickness this company delivers.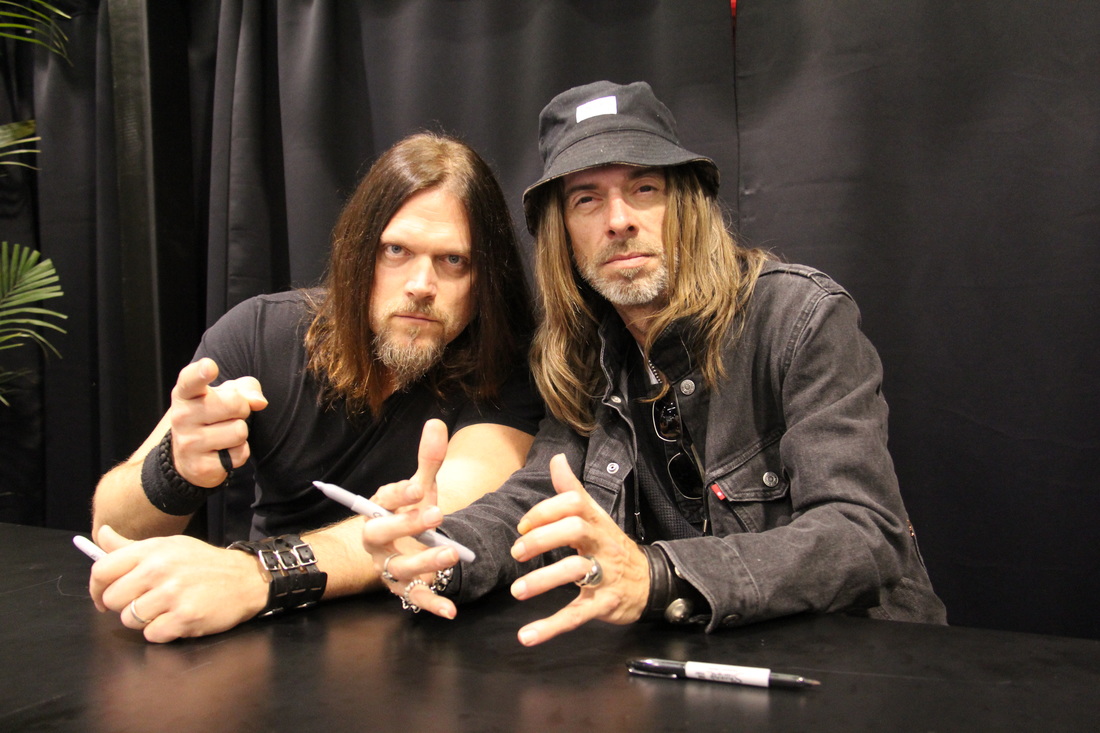 One of the highlights of the NAMM for many of the attendees are the musicians that come out to sign autographs for the companies they endorse. There is no quicker way to get someone in your booth than having a huge Rockstar signs pictures for you. This year there was no shortage of names floating around the halls and the level of names was astounding. From Brad Whitford to Nikki Sixx and his SIXX AM band to Rex Brown and the rare appearance of Billy Corgan. The aforementioned Questlove was hanging out and taking pics with fans at the Ludwig booth and Tre Cool of Green Day and Josh Dun of Twenty One Pilots were signing for SJC. Dave SR and Jr from Megadeth were all over the place with all of their endorsees. Walking the floor and checking out different booths was none other than Stevie Wonder, the maestro of piano wizardry. Up and coming band Doll Skin was repping ISP Technologies and Matt Wicklund of Ghost Ship Octavius was hanging out at Caparison Guitars all weekend.
NAMM 2016 was by far one of the best I have covered so far, some amazing instruments were on display and the vibe was upbeat. No matter the turmoil in the world, inside the walls of the Anaheim Convention Center, music is happening, deals are being made and the future of our industry is always on the uptick. NAMM will always keep music alive and at the forefront of everything.
Official NAMM Website