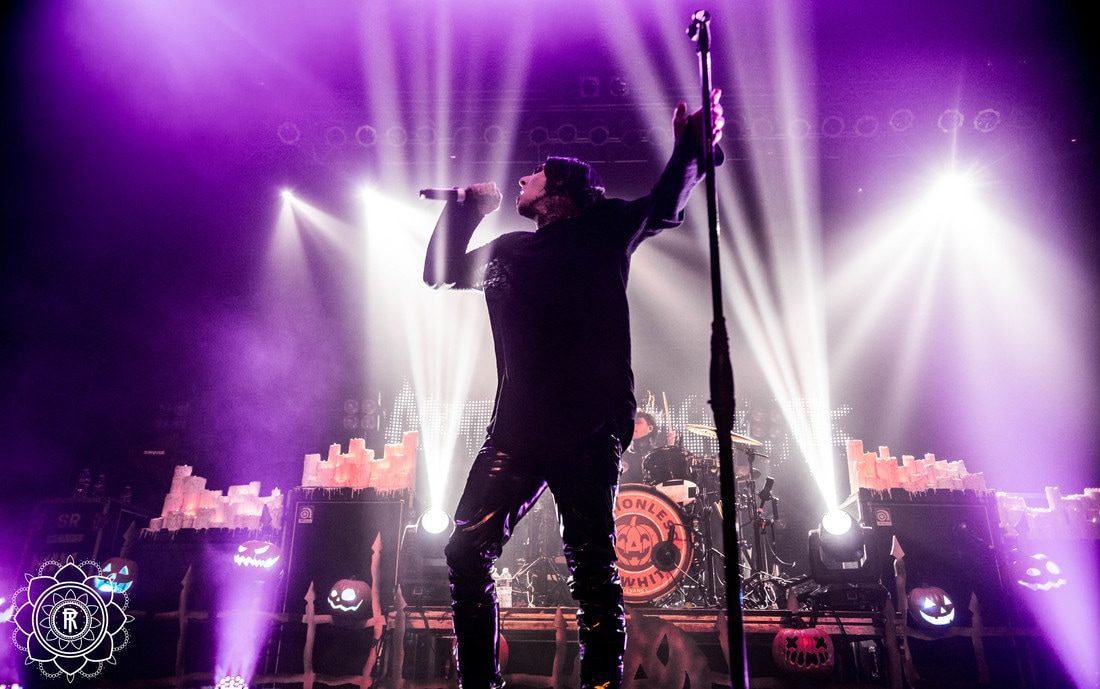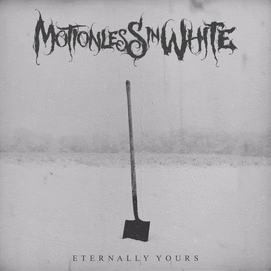 Motionless In White - House Of Blues, Boston, MA 1/17
By Rickelle Tavares
First off, this tour was a MUST from the second it was announced. After Warped Tour I had become a huge fan of Motionless in White, they were supporting Falling in Reverse on the tour but to me they were the main attraction. It's not just the music they play but its everything they stand for, they don't give a damn what anyone thinks or feels about them and they set the trend for misunderstood people. They're so humble and encouraging, to top all that off they have some pretty sick music too. After I got a chance to catch them at warped tour I found myself listening to them constantly and that night I was beyond stoked to get to see them again.
Let's get right into it, the house of blues was packed, I'm talking 3rd floor minimal seating packed. Everyone was screaming "Motionless Motionless" until the band stepped on stage, then they opened things up with one of my favorites "570". Immediately security started hauling bodies over the barriers, everyone who was in the front had their hands up and were screaming along with Chris. If it wasn't enough that they put on one hell of a show, the eerie Halloween themed stage set up added to their unique vibe and really made things whole. This is a band that wears costumes and stage makeup to preform for thousands of people and they genuinely don't care how it makes you feel, if you attend a show I can bet you'll enjoy it. Something that really stuck with me and will probably always stay with me was right before they started playing "Death March". The audience was screaming "Chris" repeatedly and he looked out at everyone's and asked them to stop, he said "I don't make this band, I am not the only member WE are Motionless in White, lets cheer for everyone up here". That was incredible to me and such a humbling moment to be able to witness, it really shows how great those guys are. Now when the song started Motionless has like a cheerleader she comes out in different costumes during the songs and throws out candies and shoots water from a squirt gun, the audience loved it and she really can hype things up.
With the new Keyboardist, Mary, owning the stage and Ghost was dressed sick per usual, everything they do is just unique and so different. Now the highlight of the night was the cover they'd be playing, I saw a few videos bouncing around social media but I was enthralled when they announced they were playing it that night. If you have any idea about metal then you've probably heard System of a Down's song Chop Suey, it's extremely popular to this day. As soon as the song started EVERYONE in the venue was singing along, there wasn't a mouth that wasn't singing. They executed the cover so perfectly, I'm honestly waiting for them to record it so I can buy it, it was up to par with the original version. Everyone was going insane, from the balcony you could see this massive pit in the crowd between the flashing lights, it was incredible. They ended the night with "Reincarnate" and the audience really took it as their last chance to go wild for MIW, you could actually feel the venue almost shake from the people on the floor jumping up and down. It was such a wild experience and one that only a band like Motionless can deliver, from start to finish it was a solid 10 out of 10. I really enjoy them as a band and even more so live, they've got a lot of good things going for them and I dint see them slowing down any time soon, if they're coming to your state at any point I urge you to buy a ticket and just attend the show. You won't regret seeing them!
Official Motionless In White Site
Official MIW Merch
---