Charlie Suarez - MonstrO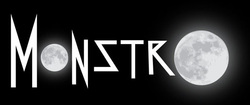 _
MonstrO is a new band from Atlanta and they are a must know band. Put trippy music with hypnotic heavy guitars and Charlie Suarez' disturbing vocals and you have MonstrO. Charlie Suarez is the consummate vocalist, he has power and draws you in to the song and leaves you vacant. On a recent tour stop he took the time to talk to Exiles about their amazing debut and the elements that made it happen.
An interview with Charlie Suarez.
By Jeffrey Easton
Metal Exiles: MonstrO have only been around a short time but have made a huge impact. What is it about your band that has made people notice you?
Charlie Suarez: I think it is the diversity of flavors of the band. I think in the beginning I thought it confused people because here is this band called Monstro and the people are expecting this heavy music and as it does get heavy at times there are different colors to the music. I think the diversity is throwing people off guard, "do I like it, should I listen to it again?". I think that's where we are at right now, confusing the heck out of people.
Metal Exiles: Are people staring back at you with the "What did I just hear" expression or is it positive?
Charlie: There are people that are into it the moment we step on stage and then there is the person that has his arms crossed, shaking his head "do I like this" and then I will go back to that same guy later on and his head is bobbing or maybe he isn't even there anymore. It is very 50/50 so far but we have a killer audience, they have been very receptive to what we are doing.
Metal Exiles: What is the common denominator that brought you guys together and what has made it work so far?
Charlie: Our love for music. We have all been part of bigger projects that collapsed and we are still hungry to make this happen.
Metal Exiles: Most of the guys are based in Atlanta. Do you think that environment lent itself to the creation of the music like Seattle did for the Grunge scene? (Editors note: Ever been to Little Five Points? If you have then you will understand the nature of the question.)
Charlie: Maybe but there is another part of me that says that if I lived in California and these guys lived Wisconsin we might have come out with the same music.
Metal Exiles: As far as the sonics of the album, you hooked up with William Duvall from Alice In Chains. What did he bring to the overall vibe of the album?
Charlie: He basically joined the band. He was there from preproduction to every rehearsal. He would tell us to play the song 20 times because I want to hear everything you are playing and it was nerve wracking for us to play like that to someone who will tell us "yes, no, maybe, work on that, fix that, make that longer etc". So he was there from preproduction on which helped us out a lot with the actual production of the album. He is a great guitar player, fantastic songwriter, a super intelligent guy. He helped me out because he taught me how to use the muscles in my throat, told me what to avoid, warm ups and downs, he brought a lot to the table.
Metal Exiles: Did he bring his own vibe or did he associate himself with yours?
Charlie: He brought his own vibe which was similar to what we were doing, we all made this record together. Nobody butted heads, it was not one guys vision against another's which is why we were able to make the record in 14 days. If all of the above had happened we would have still been in the studio making this album.
Metal Exiles: This sound that you possess, did it happen
or is it what you wanted to do?
Charlie: It kind of just happened; I guess I can say that. We all knew what road we had to take to get to where we wanted to be but we did not know what would be there. When we all heard the record when it was finished we were all surprised in what we heard.
Metal Exiles: I know you have a heavier past so what were some of the changes you made in your approach to writing?
Charlie: With the guys they will write a piece of music they will hand it over to me so the way that it has changed for them as approaching writing music is that they are learning to leave room for a verse or a chorus, leaving space for me. For me as far as writing, I do the same, I leave space for them. If I write a lot of lyrics or a paragraph, it still has to find a way to fit everything in what they gave me. We are all still learning how to write for this band and since we are playing live every night we learn to leave room for everybody.
Metal Exiles: April closes this album out which is a whole other dimension to your music. Where did this brilliant track come from?
Charlie: That is all Juan Montoya and it was one of the first songs I demoed when I auditioned. It is this long piece of deep trippy music, just the music made me feel something. Juan captures a lot of spacey ambient sounds with his guitar, it was inspiring to hear all of these textures weaving in and out of each other. I think the song wrote itself, I could not write fast enough, the words were just pouring out of me. Once I sent the lyrics over to them they said here is the next one so I guess they liked it.
Metal Exiles: Is the song about anybody?
Charlie: It is about lying, April being anybody that could be in your life and no matter what they are a liar. It is just about dealing with someone who is fucking with you, you can't weed them out of your life.
Metal Exiles: The whole album puts you into a different mental state when you listen to it. What mental state were you in when you wrote it?
Charlie: A series of mental states, depression, anxiety, a lot of insecurity. I am putting myself out there for the first time. Now in the live setting not only are people listening to my voice but people are listening to my lyrics, my guitar playing. I am up front now and people are paying attention to me.
Metal Exiles: You are signed to Vagrant for this release. What have they done for you that another label might not have been able to do?
Charlie: Vagrant has been amazing. We have great management, they have put us in everybody's face. They have been great with the tours, tour support, they haven't dodged us which other labels have done. They have put us in the right place, we have a great team.
Metal Exiles: Now that the album is out what do you see in the music that you created?
Charlie: What I ended up liking on the album is what I hated at the beginning; it is the vulnerability of the album. It will hit you hard and put you in the zone but the vocals are very vulnerable. It was 14 days, no tricks just putting microphones on the amps and drums.
If you have yet to discover MonstrO you are seriously missing out on a band that needs to be discovered. Dark, atmospheric music that gives you the illusion of being in the desert on a trippy musical high.
Official MonstrO site
BUY MonstrO!
---