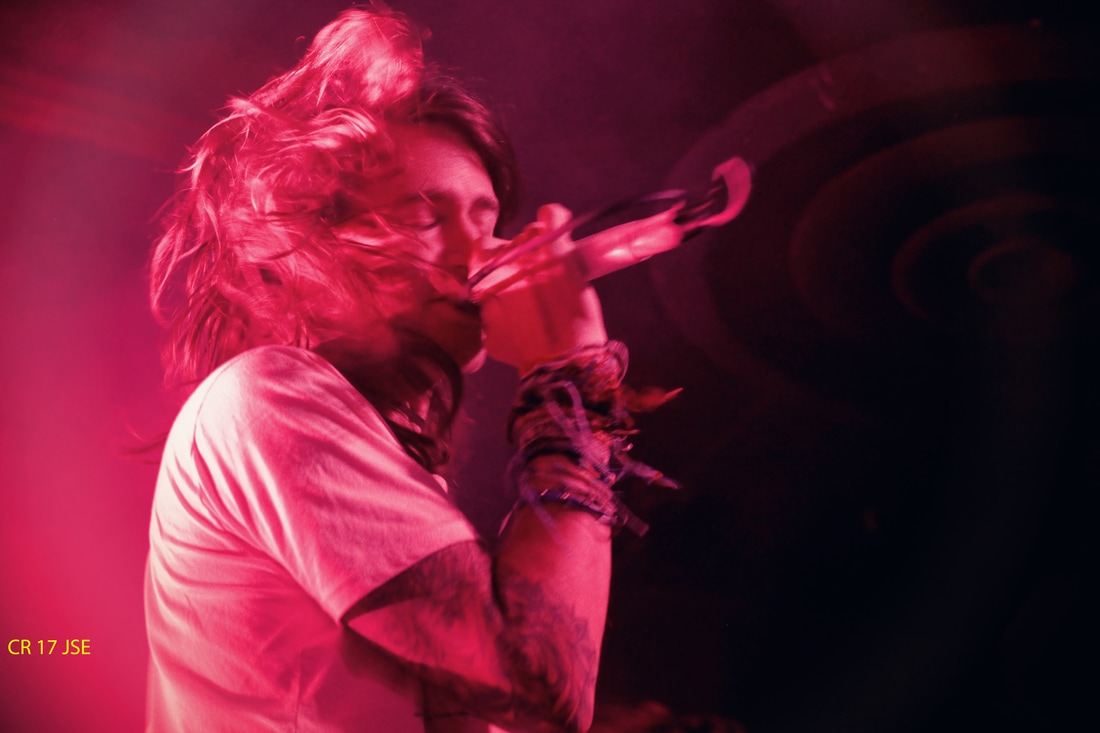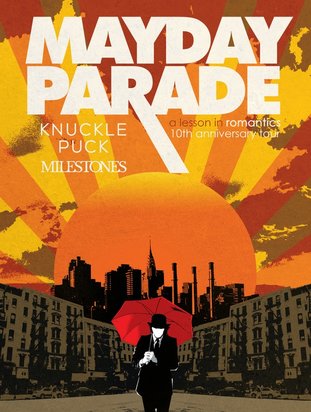 Mayday Parade/Knuckle Puck/Milestones – Ace Of Spades, Sacramento, CA 5/17
By Jeffrey Easton
Mayday Parade are survivors, period. Coming out of a scene that chews up bands and spits them out like yesterday's news they have stayed true to themselves and have been roundly rewarded. This year they are celebrating the release of their debut full length A Lesson In Romantics, an album full of tracks about love and life on the road, something every band out there has to deal with but MP nailed it. Out on this massive track are a few great bands that getting well known on their own merits, Milestones and Knuckle Puck, two names that you will be talking about for a long time.
Milestones has only recently dropped their debut EP, the hard hitting Equal Measures, but they are already garnering a solid name for themselves in the UK and America. Dropping this record and hitting the road with one of the best bands in America was a godsend for Milestones and they were taking advantage of every second on stage. Matthew John Clarke, their very engaging frontman, took to the crowd like he had known them his whole life as he dug out the tracks that grace their EP and they returned his favor as they got louder with each song he dealt out. Call Me Disaster and set opener Hindsight got raves and in my opinion the new era of rock has a new fav band.
Knuckle Puck have been around a few years with some good tours under their belt and that has led up to this night. With several EP's and a full length to their bands name they keep inching up that fame ladder to that headliner status I know they want. Copacetic dropped two years ago and its sales and the band are still going strong so on the road they stay. I knew they had a following in house because with the first drop of Disdain to open the show the crowd erupted like they were waiting for this all week. These guys are a pure, fun rock band, I mean how could you not with a name like Knuckle Puck and as they plowed deeper into Copacetic they showed what they were made of. Poison Pen Letter, Evergreen and Wall To Wall were all dropped from that sick piece of wax and Joe Taylor had the fans wrapped around his finger as he controlled the mic like a true pro. I expect another album from these guys soon as I know they have it in them to take that next step.
And now what the horde that sold out Ace Of Spades was waiting on, the return of Mayday Parade to Sacramento. They have slugged it out for over a decade now and they continue to reap the rewards for that steadfast dedication to giving their fans exactly what they wanted. They have been touring on Black Lines for the last two years with appearances on Warped, festivals and sold out tours in its wake but now was the time to turn their attention to a different release, the 10 year anniversary party for A Lesson In Romantics. That release made their careers as the fans still clamor for that material at every tour stop, they sing the words louder than the band and that says a lot considering most of the people that were at Ace tonight were probably in elementary school when this album dropped. The fans knew what they were getting with this tour but still the anticipation for what they were getting was no less tense before they came out. One of the cool aspects of tonight was the stage was transformed into the album cover to give it a better feel for the time period and what the band was doing that night. From Jamie All Over, Black Cat and Jersey, the fans did not miss a beat with their band but it was Miserable At Best that seriously set every person in the venue over it. I have not heard fans out sing and be louder than the band since My Chemical Romance last toured. As the band took everyone back to 2007 with Walk On Water Or Drown and Take This To Heart I could really see why the band had staying power, as stated before, they really had what their fans wanted in a band then and they still do to this day. As they closed out the night with newer classics like Terrible Things and Kids In Love, they had exhausted their fanbase with a massive show and another night that they will take with them for the rest of their lives. That is the power of music and a great band.
Official Mayday Parade Site
Official Knuckle Puck Site
Official Milestones Site
---