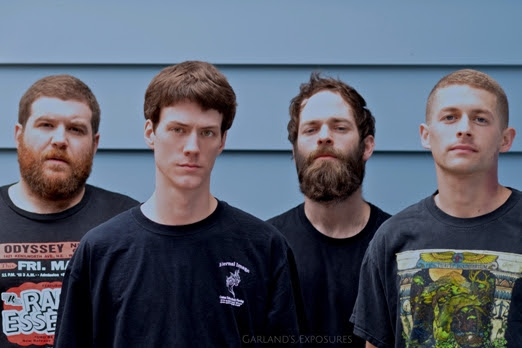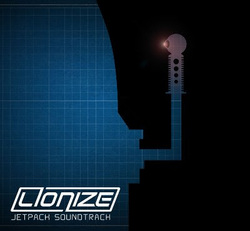 LIONIZE --ROCK, SOUL AND BLUES BAND -- SET TO PERFORM ON THE VANS WARPED TOUR ALL SUMMER LONG
NEW ALBUM
JETPACK SOUNDTRACK'
OUT NOW ON WEATHERMAKER MUSIC
As the
rock, soul
and
blues band LIONIZE
prepare to head back out on the road in
April
, the group--
NATE BERGMAN
(vocals/guitar),
HENRY UPTON
(bass/vocal),
CHRIS BROOKS
(keyboards & vocals) and
CHASE LAPP
(drums)--have announced they'll perform all summer long on the
VANS WARPED TOUR,
launching
June 13
in
Houston, TX.
"We are very excited to return to the
Vans Warped Tour
as alumni in 2014,"
LIONIZE
frontman
NATHAN BERGMAN
states. "With a variety of talented bands and new attractions this year, we are really looking forward to bringing some loud and funky Rock and Roll to the festival. See you all summer long!"
Hailing from
Silver Spring, MD
--near the
Washington, D.C.
stomping ground of their hardcore idols--
LIONIZE
recently released their new album
JETPACK SOUNDTRACK
on
Weathermaker Music
, the label owned and operated by Maryland rock group
Clutch.
Co-produced by
Jean-Paul Gaster
, drummer of
Clutch
, and
Machine
(
Fall Out Boy
,
Lamb of God, King Crimson
) at the
Machine Shop
in
Belleville, New Jersey,
the album finds the group creating an 11-song journey through their multi-faceted musical influences--spanning
heavy
rock, soul and blues
--such as
Deep Purple, O. V. Wright, Led Zeppelin and Solomon Burke
. The album's first single
"Reality Check"
showcases
LIONIZE's
precise musicianship; they smoothly shift gears
and smack you with a gargantuan hook at an exhilarating pace. Listen to
"Reality Check"
here:
http://lionizemusic.com
.
Who is LIONIZE?
Watch the following clip where
VANS WARPED TOUR founder Kevin Lyman
and a group of their peers, introduce the band:
http://www.youtube.com/watch?v=CpHCqjPoAGE&feature=youtu.be

Check out what critics are saying so far about
LIONIZE:
"
Lionize
infuses a
soulful Southern gospel element
into their sound with the inclusion of a stabbing Hammond organ. The keyboards are more than superfluous texture, acting like a second axe. Lyrically,
Lionize delves into a world of robotic sci-fi and fantasy
. On paper, the symbolism of stiff, heavy cyborgs doesn't mesh with the
fluid basslines, rich vocal harmonies, and snappy drum fill
s, but
Lionize
pulls it off on songs such as 'Replaced with Machines' and 'Skynet.' Album ender 'Sea of Tranquility' even bathes in reggae worship."
--Joshua Bottomley,
OUTBURN
, (9-out-of 10 stars, April, 2014)
"Mixing
'70s-influenced hard rock
with funky grinding dub into a rather
intoxicating brew
,
DC outfit Lionize
offers a surprisingly strong departure…
guitar textures trade between fuzzy distorted riffs, wet drops of wah wah notes and piercing fret-jumping solos, thick bass and heavy organ create a robust bed of dub-laced grooves
, and the tuneful
sandpaper-chafed vocals
of
Nate Bergman wheels over top of it all
.
Lionize has earned much street cred
in their eight-year tenure, serving as
touring band for Lee "Scratch" Perry
, warming up the stage on tour with such diverse and respected acts as
Bad Brains
and
Galactic,
playing both
Bonnaroo
and the
Vans Warped Tour
and issuing albums all throughout."
--
CREATIVE LOAFING
(1/20/14)
"
Lionize
is a tenacious
hard-working band with moxy and talent
. Framing themselves within an
imaginative palette
of
groove-heavy drumming, rippling rock riffs
, and smatterings of eyebrow raising dub reggae, these elements congeal to form
a refreshing addition to the rock lexicon.
"
--Oscar Jordan,
THE ROCK RAG
(Los Angeles, CA, March 2014)
"Maryland seems to be a hotbed of musical volcanic activity over the last few years. But for the last 10 years or so,
Lionize have been blazing a path of their own with their hard rock and reggae style
first shown to me by
Bad Brains
some 30-plus years ago. I'd say they have become the next ambassadors of those elements I just mentioned."
--Steve Truglio,
AQUARIAN WEEKLY
(3/5/14)
"[On
Jetpack Soundtrack],
Deep Purple organ runs and big Southern rock shout-along choruses
for its most complete statement so far."
--Matthew Everett,
METRO PULSE
(Knoxville, TN, 3/17/14)
"…
an unrelenting blast of soulful fury that denies to be constricted to a single specific genre.
"
--Dan Ursem,
MIRROR NEWS
(Dearborn, MI, 3/3/14)
"With amps cranked and drums the concert-goers could feel in their chests,
Lionize had the audience rocking
harder than anticipated for a Thursday evening. Guitarist and
lead singer Bergman was at the top of his game
,
in full control of fuzzed out guitar riffs
and a voice that ranged from
soulful shouts to bluesy,
Black Keys-like vocals
. The rest of the band performed excellently as well, and showcased their individual talent as well as their ability to perform as a unit. The performance overall was marked by a level of cohesiveness that only comes with experience, and Lionize has paid its dues."
--Trent Burns,
THE AMERICAN EAGLE
, (Washington, DC, 2/24/14)
"
Lionize is a Maryland-based band that never stops amazing fans with every album released
.[ On
Jetpack Soundrack
,]
Lionize's new funky rock style will make metal lovers stop and take notice.
'
Reality Check'
is the first single released off of 'JetPack' and has a hip, upbeat feel with a lively chorus."
--Krash Kiten,
HEAR MAGAZINE
(Detroit, MI, 2/13/14)
"On the new record,
Lionize's
unique sound leans heavily towards
groove-based, funk infused jam-rock
reminiscent of old-school
Red Hot Chili Peppers-with a twist of organ
. Standout tracks include
'Reality Check,' a dark and dangerous sounding song driven by alternating guitar and organ hooks
, and 'Replaced by Machines' which showcases the talent of the band both as a unit and as individual musicians. Lionize has been playing music together for 10 years now, and they've made a point to show that off on their latest album.
Jetpack Soundtrack
sees the band at their tightest thus far
and makes for
a cohesive
--
although wild--ride through all 11 tracks
. RIYL: Red Hot Chili Peppers, Queens of the Stone Age, Foxy Shazam."
--Trent Burns,
THE AMERICAN EAGLE
(Album review, Washington, DC, 2/20/14)
"
Jetpack Soundtrack
may be their best work to date with added depth, power, and creativity relative to their previous work...
Lionize
deliver great songs with a mulit-layered invigorating sound."
--Gideon Thomas,
CRYTPICROCK.COM
, (3/6/14)
"…with
Jetpack Soundtrack
,
Lionize
have developed a style of Jam Band music for a new generation. They take groove-heavy hard rock mix in some dark reggae and add a touch of
Clutch
sounding stony rock…
Jetpack Soundtrack
is a solid album from beginning to end."
--
NATIONALROCKREVIEW.COM
, (2/17/14)
Catch
LIONIZE
on the road in the following cities:
DATE
CITY
VENUE
LIONIZE Headline Dates:
Mon 4/14 Asheville, NC The Millroom
Tues 4/15 Spartanburg, SC Ground Zero
LIONIZE with Umphrey's McGee:
Sun 4/16 Mobile, AL Saenger Theatre
Mon 4/17 New Orleans, LA Civic Theatre
Tues 4/18 Dallas, TX House of Blues Dallas
Weds 4/19 Austin, TX Stubb's Wallar Creek Ampitheatre
LIONIZE UK Tour with Clutch:
Tues 4/22 Newcastle O2 Academy
Weds 4/23 Leeds Metropolitan
Thu 4/24 Manchester Academy
Tues 4/29 Birmingham O2 Academy
Weds 4/30 Brighton Concorde 2
Thurs 5/1 London Forum
Sat 5/3 Nottingham Rock City
LIONIZE at Temples Festival
Sun 5/4 Bristol Temples Festival at Motion
LIONIZE UK Tour with Clutch:
Tues 5/6 Edinburgh Liquid Room
Weds 5/7 Glasgow O2 ABC
Thurs 5/8 Belfast Limelight 2
Fri 5/9 Dublin Dublin Academy
VANS WARPED TOUR 2014
Fri 6/13 Houston, TX Reliant Center Parking Lot
Sat 6/14 San Antonio, TX AT&T Center
Sun 6/15 Dallas, TX Gexa Energy Pavilion
Tues 6/17 Albuquerque, NM Isleta Amphitheatre
Weds 6/18 Mesa, AZ Quail Run Park
Thurs 6/19 Las Vegas, NV Luxor Lot
Fri 6/20 Pomona, CA Pomona Fairplex
Sat 6/21 Mountain View, CA Shoreline Amphitheatre
Sun 6/22 Ventura, CA Seaside Park
Weds 6/25 Chula Vista, CA Sleep Train Amphitheatre
Thurs 6/26 Wheatland, CA Sleep Train Amphitheatre
Sat 6/28 Southeast Auburn, WA White River Amphitheatre
Sun 6/29 Portland, OR Portland Expo Center Parking Lot
Weds 7/2 Maryland Heights, MO Verizon Wireless Amphitheater
Thurs 7/3 Noblesville, IN Klipsch Music Center
Fri 7/4 Toronto, ON Molson Canadian Amphitheatre
Sat 7/5 Montreal, QC Parc Jean Drapeau
Sun 7/6 Holmdel, NJ PNC Bank Arts Concert Center
Tues 7/8 Darien Center, NY Darien Lake Performing Arts Center
Weds 7/9 Scranton, PA Toyota Pavilion
Thurs 7/10 Mansfield, WA Xfinity Center
Fri 7/11 Camden, NJ Susquehanna Bank Center
Sat 7/12 Wantagh, NY Nikon at Jones Beach Amphitheater
Sun 7/13 Hartford, CT Xfinity Theatre
Tues 7/15 Burgettstown, PA First Niagra Pavilion
Weds 7/16 Cincinnati, OH Riverbend Music Center
Thurs 7/17 Cuyahoga Falls, OH Blossom Music Center
Fri 7/18 Auburn Hills, MI The Palace of Auburn Hills
Sat 7/19 Tinley Park, IL First Midwest Bank Amphitheatre
Sun 7/20 Shakopee, MN Canterbury Park
Tues 7/22 Columbia, MD Merriweather Post Pavilion
Weds 7/23 Virginia Beach, VA Farm Bureau Live At Virginia Beach
Thurs 7/24 Atlanta, GA Aaron's Ampitheatre at Lakewood
Fri 7/25 St. Petersburg, FL Vinoy Park
Sat 7/26 West Palm Beach, FL Cruzan Ampitheatre
Sun 7/27 Orlando, FL Central Florida Fairgrounds
Mon 7/28 Charlotte, NC PNC Music Pavilion Charlotte
Tues 7/29 Nashville, TN Tennessee State Fairgrounds
Weds 7/30 Milwaukee, WI Marcus Ampitheatre
Thurs 7/31 Bonner Springs, KS Cricket Wireless Amphitheatre
Sat 8/2 Salt Lake City, UT Utah State Fairpark
Sun 8/3 Denver, CO Sports Authority Field at Mile High
http://lionizemusic.com

https://www.facebook.com/LIONIZEMUSIC

https://twitter.com/LionizeMusic

http://weathermakermusic.com
---