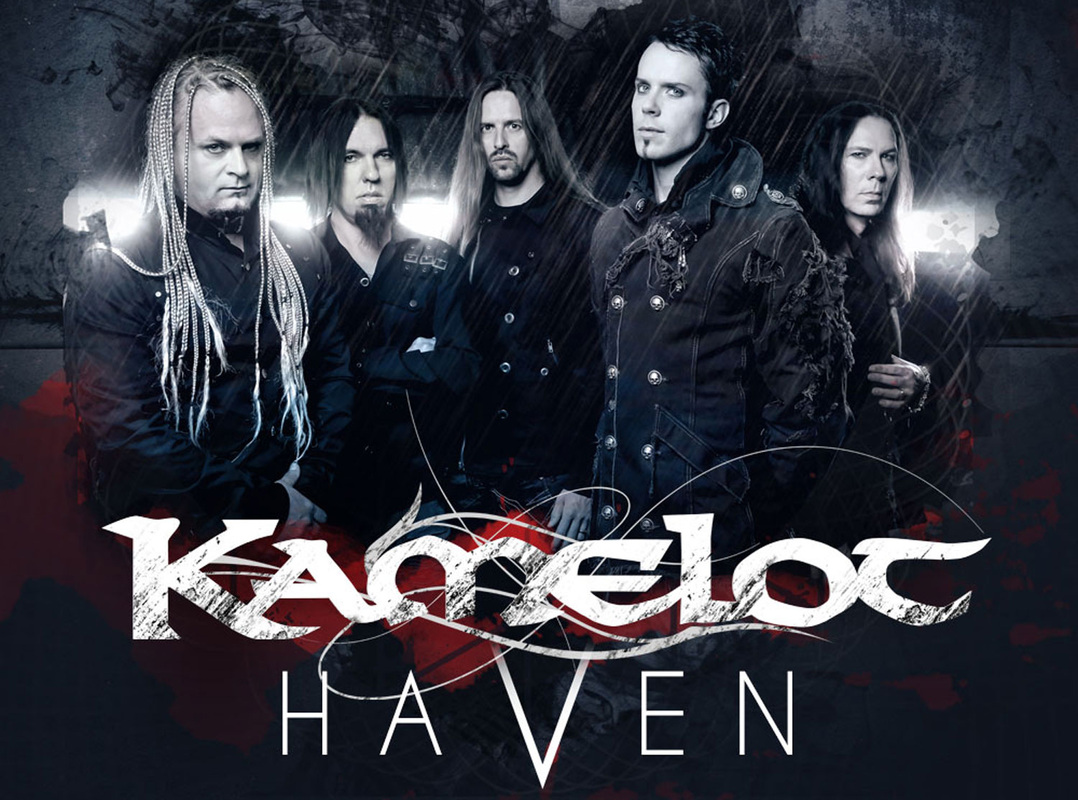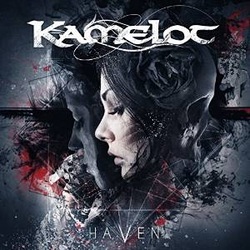 Kamelot have come into their own. After a tumultuous period that saw the departure of Roy Khan and the entrance of savior in waiting Tommy Karevik they have finally found what they were meant to do, release Haven. Haven is a masterpiece that Demands your ears and once you latch into it will never let go. Give into the desire to make Kamelot your metal band, the one that you will take with you into the dark periods and the one that shows you light once again.
An interview with Thomas Youngblood of Kamelot
By Jeffrey Easton
Metal Exiles: Kamelot has evolved so far from the beginning so where do you see Kamelot as a band now?
Thomas Youngblood: I try not to analyze it too much but I do believe that we have moved past the typical power metal to more rock and symphonic influences. I try not to evaluate the past to the record we have out now, I just try to do the best I can with the time that we have. The fans have stayed on board with us and it has been amazing so far.
Metal Exiles: I know some might not agree with me but to me The Black Halo was when you guys turned a corner and went for a darker heavier sound.
Thomas: I was never thinking of the direction that we were going at the time but it was a big turning point for us.
Metal Exiles: The new album is bombastic but seemingly with a lot of meaning behind it. What is the significance of the title Haven?
Thomas: We felt that was the title that transcended all languages. We thought of Veil Of Elysium but then we thought people in certain countries wouldn't even know what it means but Haven is recognized in many languages and cultures and we wanted the fans to feel as though the record could be a haven for them. We want this to be an album that people who maybe having a rough time at work or at home to escape to. That was important to me when I was younger; music was what saved me, literally.
Metal Exiles: This is Tommy Karevik's second album, do you feel with this one he was more in tune with what you wanted when you wrote?
Thomas: We have had a lot of time to tour and write together, to get to know each other and he took it upon his stamp to the Kamelot sound. I feel with Haven you can really hear it and I could not be happier. The way he has assimilated himself into Kamelot has been amazing so we have given him carte blanch with writing lyrics, melodies, it has been great.
Metal Exiles: What did he bring to this album that really did it for you?
Thomas: Silverthorn was just the start because with that album I knew he was going to be something special in the Kamelot legacy and it was a great bridge to where we are with Haven. What I hear with haven that I did not hear with the last album is a different melodic approach to the choruses while still keeping that dark element. At the end of the album we wanted to end on a note of hope but throughout the album you were going to be dragged through the highs and lows of emotions and Tommy was a huge part of that. With Revolution being the last song with vocals we wanted to have this final scream so to speak and some kind of hope of a revolution to get out of this rut that the human race is in. Maybe a revolution against the cell phones and computers that we have our faces stuck in, this thing that's creating a kind of ADD generation.
Metal Exiles: What was giving you a haven when you were younger?
Thomas: I was listening to Sabbath, Scorpions and Ozzy ect so a lot of heavy stuff but it kept me from leaving the house and getting into trouble. It was a time in my life when I needed something and metal was there for me. My father passed away and we ended up moving a few times so I would come home from school and do nothing but listen to metal.
Metal Exiles: So the hopes are that Haven will give that same solace to a kid in need?
Thomas: If it does great but if not that's fine. I know that our music is powerful because we get messages about our songs and what they mean to them.
Metal Exiles: What made the most impact for you on this album?
Thomas: I really like the contrasts of a song like Veil Of Elysium to something like Revolution because they are so different but yet they fit into the Kamelot sound. When I think of the new album and slowly analyze it I feel that there will be a lot of fan favorites that are different as with other albums where there are three or four that are at the top. I think this is a testament to putting everything into every song and not having any filler and at the end of the day we release it to the public and hope that we are right.
Metal Exiles: What is the significance behind Veil Of Elysium that made you want to go out with that track first?
Thomas: The whole of idea of a single or video is something I have never really liked because that's just saying here is what represents the whole album and you know people are going to judge the whole album with that one song whether they love it or not. To me it is the most typical Kamelot song, it has our signature sound but we will come out next with something that is different from Veil.
Metal Exiles: With stuff like Under Grey Skies and My Therapy were you intentionally creating a dark mood or is that just what came out of you for that moment in time?
Thomas: I think with a lot of songs were trying to create a mood but one thing that is important is that there is a message of hope, that there is always a solution to your problems. We want to have something that relates to what our fans are going through and that there is a way out. But you have to take control of your own problems; don't wait for someone else to take care of your issues for you. We do want to have the darkness but also have that light of hope and empowerment.
Metal Exiles: The tone is massive, what did you use to create the tone?
Thomas: I used ESP guitars on the album, the best guitars in the world.
Metal Exiles: You must have an endorsement.
Thomas: Yea but I am not just saying that, they are great. I have used them for years and they just have the perfect balance.
Metal Exiles: You went with Napalm for this album. What made you go back to labels when you have done it on your own in the past?
Thomas: We thought about that because we did Poetry For The Poisoned on our own label but it's a lot of work but when you have a label like Napalm who are willing to do a lot of work for you and have a lot of great ideas for the band then you have to listen to it. In the end Napalm were saying the right things so we had to go with them.
Metal Exiles: You are going out with Dragonforce and playing bigger places for the first round so do you feel that Kamelot have finally arrived here in America?
Thomas: I would hope so. We did a support tour for Nightwish which I feel grew our fan base in the U.S. and with Dragonforce as our special guests we will have some of their fans at our shows and they may have not heard of Kamelot before but the music has enough of a crossover appeal for the fans of both bands to be into the whole bill. I like doing tours that are a little different so you can get new people into the building and turn them on to you.
Metal Exiles: What do you want your fans to take away from your live show?
Thomas: My goal is to kick their ass every night and have them say that they can't wait for us to come back again. We want a mixture of metal and theatrics so when they see that we are coming back they do not hesitate to get on board.
If you are not yet on board with Kamelot what are you waiting for? If Haven is your point of entry then you have a lot of catching up to do.
Official Kamelot Site
BUY HAVEN
---