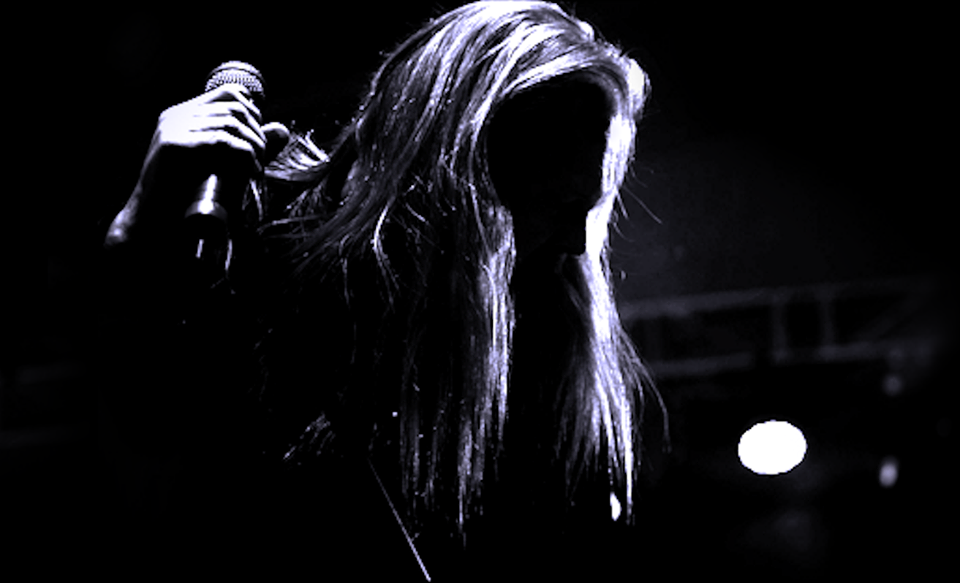 Jorn Lande is one of the great vocal Titans or giants of hard rock and heavy metal. He has released upwards of 40 records of original material with bands like Masterplan, Ark, Millenium, Beyond Twilight, The snakes, and Brazen Abbott. He has been a guest vocalist on well-known projects like Avantasia and Ayreon. He has collaborated with fellow great rock and metal vocalist Russell Allen to release 4 critically acclaimed records under the band name Allen Lande. He has toured with world renowned guitar shredder Yngwie Malmsteen as well as the members of Black Sabbath under the band name Heaven and Hell following the passing of Ronnie James Dio. Last but not least he has released roughly nine solo records as well as 3 distinct cover albums. There is truly no vocalist quite like the great Jorn Lande in the world today, nor is there a singer that measures up to the career pedigree of the Nordic vocal god of thunder, known by the masses as Jorn. His most recent release is a cover album mostly made up of classic top 10 radio hits from the 70's and 80's, titled Heavy Rock Radio. Metal Exiles had the honor and dare I say privilege to interview Jorn Lande to discuss the ins, outs, and motivations behind this terrific new release, as well as what the future holds for the Jorn band. In addition, Metal Exiles was able to take perhaps a more in depth look at the various inspirations behind what has made Jorn the one of a kind legendary singer he is today.
An interview with Jorn Lande
Interview by: Michael Knowles
Metal Exiles: For starters I'd like to say that you've produced another gem of a release, and I truly believe no other singer could deliver a cover album like you can. Especially songs of this magnitude.
Jorn Lande: Thank you, thank you for the complement, some songs were not too difficult to record and other songs took some effort. Sometimes you think you can do something easy because its… because you grew up with the song and it's natural, but then you realize… if you didn't sing it before in some band when you were young or if you were just to listen to the song and you were singing along once in a while you'd think oh that's a song that's great that's a Queen song wow Freddy Mercury it's good it's really good that can work I can sing that, but when you enter the studio to sing it you sometimes realize how hard it is to actually pull it off. You realize you have to mobilize much more from within yourself to make it sound good. And you know I had that experience with some songs on this record, but then other songs were not that difficult; for example Running up that Hill was really easy it just kind of clicked with me, I've always liked Kate Bush since I grew up in the 70's, since her first album came out I think that was in '78 and also a reason for doing Running up that Hill was in 2005/2006 when I did a Jorn record called The Duke, I did a song on that record called Blacksong which me and my guitar player at the time wrote and that song was originally meant to be Running up that Hill. We were actually sitting down working on the guitar arrangements for Running up that Hill, because we wanted to do a cover version of it and we wanted to use it as a bonus track for the album. The rest of the record was original songs that we wrote but we thought to include this one song and to have something special, but then what happened is as we started finding the arrangements for Running up that Hill we ended up going in a slightly different direction and I started going off with some lyrics and different approaches so we ended up writing a new song instead, based on the arrangements that we had. So if you listen to Blacksong you will hear a strong resemblance to Running up that Hill, so what we did now is kind of going back and looking at Blacksong and remembering what we actually did, the original idea for Blacksong, why did we write Blacksong? Yes we wrote Blacksong for Running up that Hill so we knew already that the arrangements, it's not the same arrangement but it's the same kind of approach so it was pretty easy to just go in that direction when we were sitting down with the guitar and working on the structure for Running up that Hill, so it's kind of a bit funny because it's like the song was the inspiration for Blacksong and now we go back and use the recipe from Blacksong, you know it's a full circle. So you know there's other songs like I Know There's Something Going On by Frida originally written by Russ Ballard a great song writer who wrote songs for Rainbow, he did songs like I Surrender, Since You've Been Gone, he wrote a song called Winning, it's on one of the early 80's Santana records. Other people covered it as well, but you know he's a great song writer who provided songs for many artists at the time and you know I think that's one of his best songs and when it came out in the early 80's I remember I always felt that it could have some more heavy guitars because the drums on the original were played by Phil Collins and he used this kind of Genesis recipe. He already did Momma by Genesis, he already did In the Air Tonight I think that was his solo album and he had some kind of concept for what he wanted and when he produced Frida's album he put the same kind of recipe at least on that song. And I just felt that these massive drums there, something was missing and I felt the song kind of lends itself to heavy guitar. And that's why we did it so that was pretty simple because the song structure kind of allows you to play in a very natural way so it didn't take long for my guitarist Trond to find the arrangements there, following the structure basically and adding some details here and there. Of course he spent more time on the guitar solo. It's a very cool solo he has a great talent for melody it's a rare thing, he's almost thinking like a singer when he writes his solo parts he's a very talented guy, so it's cool when the solo kicks off it's almost like, you get the same feeling as Michael Jackson's Thriller when Van Halen kicks off in the solo. We were left with the same kind of vibe after recording it and when it was done we thought wow this is really sounding good, and it happened quite fast actually. But again other songs were more difficult like Killer Queen took some more effort, especially the vocals because it might sound like a simple song to sing you do the old 20's/30's style thing, crooning a bit but then it works a British way, British style, but it was actually pretty hard to do it, I had to do many takes over and over to find the right approach because either I was singing it too hard or I was singing it too soft. It's like I didn't want to do it the same way like Freddy and I thought I wanted to put this kind of Jorn stamp on it but then eventually I had to find a midway. In the end it worked but it was a bigger challenge than I thought, I was actually underestimating. I mean I wrote a few songs myself or co-wrote songs myself that kind of have that crooning thing like the song called Swing of Death on the Dracula album from last year. You know I just assumed that the same approach would work for Killer Queen because it is also connected to that vibe, you know theatrical British 20's/30's vibe. I felt it would happen naturally but it was actually more difficult than I thought. But it came out pretty good in the end we didn't want to use the more feminine high pitched background vocals, we tried to make it sound more like a man, more testosterone in the song, more heavy.
Metal Exiles: Speaking of Queen, I was always curious about the bonus track you released with Masterplan back in 2010 called Kisses from You, was that a nod to Queen?
Jorn: Well it was definitely influenced by Queen, I guess you know you could call it a nod to Queen but I don't think we thought about it, we just realized that it had that kind of flavor, similar to songs like Killer Queen and then later when we started recording vocals and I started fooling around with the background vocals, then it was obvious that…you know I remember Roland was sitting behind the desk and he was like aahh now it sounds like Killer Queen, if you're going to put those harmonies on there. And so that's what we did so you can say that it started out as something slightly different but with a similar approach, mixing rock with that 20's/30's crooner style. But then it kind of came out as a nod to Queen in the end.
Metal Exiles: You mentioned in the press release that you had to narrow this record down from hundreds of songs down to 12, what criteria did you use to determine which songs were best to perform?
Jorn: Well I didn't rule out 100's of the songs that was kind of maybe exaggerated but I had like 50 or something on my list eventually but it was probably close to 50 in the beginning but I quickly ended up with 40/50 and I had to pick 12-15 from those. And yea we'll have to do another one probably in a couple of years. It's because some of the songs that didn't make it on this record are still songs that I would love to record. And yea you know it was difficult and I had to ask Trond as well about what he would like for the guitars, what he would prefer. It's also important that he feels inspired and he feels he could actually add something to the songs not just because I want to record them. So I asked him and together we just decided on the songs. He said I like that one, I like that one, ok let's do what you want. It's very important to me that we kind of feed off each other in a way. But there's like… Kate Bush for example there's 3 songs from her and I picked 1 so there's 2 more songs that I have to record one day.
Metal Exiles: Would you say that the artists selected for this record are your main or primary influences?
Jorn: Well some of them yea but there are still a few I didn't record songs from, like you know like Kansas for example from the U.S. I love…I grew up with Kansas and there are several songs by Kansas I would love to record and I have ideas for different arrangements and stuff. Yea so I love to Jornify songs that I grew up with and if I hear something in my head when I hear a cover song I just…it just never leaves I just keep it with me and carry it with me, that's what I did with these songs. I wanted to record these songs for many years but I was always too busy writing my own music and taking on sometimes too much work, and you know so time went by and now I just decided that you know I'm 48 now, now I have to start doing some of these songs. I also thought it was the right time to do it because these songs are not as new anymore and some of the original artists are…well they're not forgotten but some of these songs really deserved to be brought back into the light they are very good songs and new generations growing up now, not all of them have heard these songs and that's also one of the reasons why I chose some of these songs especially the song by Frida and Kate Bush, these 2 songs… and You're the Voice. You know I read comments on the internet and people ask who is this song by, is this a Jorn song or isn't this song a cover song, people put that with a question mark. And that just shows I mean most people from my generation would just know that this is a big hit from John Farnham in the 80's and but then it's obvious that there are a lot of younger people that don't know. I mean I did an interview the other day and I was asked about the song by Blind Guardian, You're the Voice, and I said this is not by Blind Guardian this is by John Farnham and but you know that's a sign that even though some things are great and some things are timeless they tend to be forgotten honestly. And I thought this was a good time to do these songs also looking at everything I've done…you know people think I've recorded many cover songs in my time, but if you look at it I don't know how many 40 or 50 albums of mostly original material I've only done the 3 records or so plus a few songs that were covers. I think you know I didn't do too many. I certainly ended up with that list of songs and I thought these songs need to be brought to the surface again. And some of the songs on that list I want to do in a couple years and I'm sure even you never heard about them, so many songs were not #1 hits but they were still deserving to be #1 hits and either they were released at the wrong time or they were not promoted right, you know a lot of circumstances why all the songs were not big hits, but there are a lot of songs that when you listen to them you just realized that wow my god these songs are just so good and you just know that if you do it the right way with the right performance and the right arrangement a lot of people will enjoy these songs today.
Metal Exiles: One of the big highlights for me being a huge Foreigner fan is your cover of Rev on the Red Line thought it turned out great, could you maybe explain your decision to go with a more unknown Foreigner song as opposed to one of the major hits?
Jorn: Yea well I grew up with Foreigner so I was a big fan of the early era of Foreigner so I was a fan of all things Foreigner actually but when I grew up my father actually bought the first few records by Foreigner and introduced me to Lou Gramm so it was in the late 70's. So it was my father who played me Hot Blooded and songs like Head Games and Long Way from Home, these oldies but goodies and so I guess I'm kind of stuck in that time when I look at my favorite songs and so that's why. I also think that Rev on the Red Line was you know the song for the men or song for the boys, I love to cruise with that song. I've been lucky to own a few great American cars at a time. I've owned a couple Corvettes and I've recently had a 1970 Mach 1 Mustang with a 351 Cleveland engine with a 4-barrel, collector's car very rare. And you know driving these cars and playing Rev on the Red line loud on a nice sunny day you know when you have money in the bank and all the bills are paid and your wife or your woman is next to you and you can turn on that song life is good. And you know that song it rocks and it reminds me of my youth in a way, I'm a kid again when I hear that song. And I also thought that the arrangements, the original way of playing it was really good, but some of these productions are a bit outdated, they are still timeless classics don't get me wrong I love these artists. It's just when you get older and you look back you just realize that these songs belong to a certain time and if you are going to address younger people right now and get these people to show more interest in what happened back then and some of these songs. I thought it was a good thing to do especially with that song to give it a bigger sounding production. The guitars are a bit more powerful. We tried to stick to the original but we changed the guitar solo and made a new guitar signature there, and some different structures in general but not changing it too much really.
Metal Exiles: You of course covered the Foreigner song Break it Up on your first record, to me Lou Gramm is very overlooked as a singer because he just didn't have the star power, where would you rank Lou amongst the all-time great rock singers, and is it fair to say he had a big influence on your voice or vocal approach?
Jorn: Well I don't think Lou Gramm is overlooked at all I mean I don't know how you feel about it in America but here in Europe Lou Gramm is a legend. He's one of the greatest singers from the U.S. in classic rock. And all of the hits that Foreigner had with him singing. It's not just I Want to Know What Love Is they had many hits at least over here they were always on the radio. Urgent was always on the radio Cold as Ice was always on the radio, well Cold as Ice is still on the radio in the U.S. at least those classic rock stations that you have over there but you know Waiting for a Girl Like you, Girl on the Moon, Say you Will you know the list goes on, so many great songs, and these songs were pretty big in Europe at least in Scandinavia we could hear them on the radio all the time so Lou Gramm was definitely one of the top voices of the 70's and the 80's. I think it was Lou and Steve Perry, Steve Walsh, actually Steve Walsh didn't have the same commercial success but still you know they had their big impact on the music scene and it grew with the 80's it kind of grew. And Boston of course, I think the way we saw it was that all these bands from the U.S. whether it was Jefferson Starship or Foreigner or Heart or regardless. All these bands that did great records from the U.S. they were all equal we never split it up in any other way. And I think maybe because Lou was away from the music business for a few years when he got ill maybe that's why his career was toned down a bit and you know Mick Jones and the guys would get a new singer Kelly, he sings great by the way. But I think you know that's what happened to Journey, they did well with Arnel Pineda. I think you see the same with Steve Perry, he's also been away. He's done a few things but not too many. It's you know why should they if they don't want to do it. When you did a lot of great things in your time it took some effort and it probably cost them a lot of things in life. And also if you have health problems on top of that, a hard life living on the road and sacrificing a lot for the music over the years, eventually if you make that choice that you want to pull out I mean I do respect that. I just think that some of these bands are still…you know if a band is not existing anymore then it seems that they are getting more legendary, or if someone dies of course but if a band gets a new singer and is doing well it seems that people sometimes seem to forget about the original singer. But then of course the die-hard fans will always fight and the trolls on the internet will always fight for the original line up we see that all the time in history. People still say that Brian Johnson well now Axel Rose is singing with them with AC/DC. But ever since I can remember as far back as 1980 when Brian Johnson joined AC/DC ever since then I've heard the same story over and over if I went to a bar you hear somebody talking, reading something, people would say ahh yea I never really liked…I liked the original singer Bon Scott, but the new singer I don't like the new singer. And I'm thinking oh my god the new singer has been the new singer for 30 years. And that's a bit funny so it's like the same as saying that Pink Floyd is not Pink Floyd without Rodger Waters and Pink Floyd did well without Rodger Waters, they did some fine albums you know Division Bell was a fantastic record. They did some great work in the 90's as well and you know Rodger Waters did some great stuff on his own so it's a bit funny to read or hear sometimes what people say and how their perspective works.
You include a couple more modern releases in The Final Frontier by Iron Maiden and Live to Win by Paul Stanley, was it important for you to incorporate some newer songs amongst the classics?
Well you know I just like the songs I was always a big fan of Kiss well not all the records but most of the songs that they did when I grew up. One of those records that well I don't think it flopped but that's what they say was Unmasked, that was my favorite record when it came out after Dynasty, and I really liked it. And it was really popular here in Scandinavia but when I look at Kiss history right now that is the record that didn't do so well so that's what I read I don't know if it's true. I think it is a fantastic record but everything I think that everything Kiss did in the 70's and early 80's was great and they had some great songs later like Forever and I always loved those qualities that Paul had when he sang, Shandi for example. It's just a unique sound that only a few unique talents in this world have and he's one of the greatest ones it's not just about the masks or the business or the concepts it's a rare talent and I think Live to Win was just a song… I mean I didn't feel it was a natural thing for me to do to record one of the old Kiss songs because I thought…Well some of the songs really aren't my style either it's a lot of party songs and no offense against that but this record was kind of you know it was kind of a bit different. Heavy Rock Radio didn't have…the idea was not to have too many songs like that I mean lyrically. I like the positive message of Live to Win and I know it's a song I could identify with the lyrics too and I felt that the song was a bit…not weak but it was not sounding as powerful as I could hear it in my mind. And when I listened to the song I thought this song could rock much more. I felt the production was a bit like what Evanescence would do or Avril Lavigne or Lincoln Park it had that kind of modern American rock flavor to it, kind of predictable in a way and I thought this is a good attempt to try and fit the American market especially in 2006. But still maybe it was a couple of years too late but I know the song was popular, I don't know if it was a hit but it was used on South Park. And you know that helped the song. I just heard the song with bit more guitars, more energetic. It was not hard to do that song either, it was just basically almost the same we just changed the verses, instead of singing an octave lower I sang it an octave higher on the verses. We would transpose the chorus compared to the original just to create some more buildup or excitement, add something new to the song. So we did a few adjustments here and there. And of course the dynamic way of performing as a singer is totally different from somebody from Paul's generation would normally do. These guys were always making music and playing in a much more natural way than most artists do today. Because the sounds are bigger everybody plays at least it sounds like everybody plays harder. Probably they are not but it's just something has been changed less dynamic, less soul and heart in the music and I tried to keep that in everything I do still, but at the same time I also feel you need to push and give that extra bit of energy to be heard it's like the world demands it these days especially in rock and metal. If you go too old school with it, if you do the Free or Led Zeppelin sort of thing you know it's almost bluesy that sort of stuff you know it kind of gets a bit boring. Even though it's great performances it's kind of…it's a bit outdated but you know timeless but still not somehow. So I thought to breathe new life into a song it's important to add something a bit more powerful than the original. I don't know if I managed to do that with all the songs. For example, the Iron Maiden cover The Final Frontier was maybe the opposite direction because Iron Maiden recorded that song very rough, very naked, and very honest, and that's how they prefer to record very old school style and that gives them a lot of credibility and that's great and I love the same thing to be honest it's just when I heard The Final Frontier I just felt that the verses of that song had a certain guitar structure that reminded me of the late 70's early 80's more melodic rock. And I could hear a more hifi clean cut production. When I heard the song I thought wow this is not typical for Iron Maiden and I thought this was a great song, and when the chorus comes Bruce is Bruce and then you know the anthem comes and you recognize the Maiden sound but I think the music structure is not always typical Maiden. So I just felt that a cleaner sounding production a bit bigger sounding would fit the song, make it slightly different from the original. So I think it worked, and to make it sound tighter in a way, not that Maiden is not tight it's just a different way in seeing what's tight and what's rocking you know. So you can say Maiden plays it in a more rocking way, a more groovy rocking way. We tightened it up a bit and made it a bit more mechanical but it kind of fits with the production and everything. It made the song a bit more modern sounding but at the same time very old school somehow. That's why we also added the intro for the song, that 80's keyboard intro. We threw some alien voices in there, because of course we noticed that Maiden did the intro with the guy in the spaceship and stuff. So we thought what should we do should we just start the song and skip the intro, or should we put something there and I thought we could put something that ELO or Saga or Asia you know something those early 80's bands would use so that kind of influence…and that's what I told our keyboard player Alessandro Del Vecchio, he has a lot of vintage stuff in his studio in Italy. He brought some cool stuff to the table.
Metal Exiles: Of course it wouldn't be a Jorn cover album without some Dio classics, I feel nobody captures the essence of Dio like you can, which Dio performance did you enjoy recording the most? And do you by any chance have a favorite Dio song?
Jorn: That's so difficult I like so many…I like them all, I think everything Dio is godlike to me somehow I really love everything he's done, he puts so much devotion and love into his work and it's hard to pick 1 song I don't think it's possible with him. Some songs are stronger than others but the thing is you listen to his original material, it's all so personal and everything he did 100% which made him unique. I don't know if he spent a lot of time writing stuff or if he just went in and…we all have our ways of doing it it's like when I asked Toni Iommi about Ozzy and he said Ozzy usually comes he's in the studio for half an hour he sings and he's out. He hates being in the studio all the time you know. The point was that he was pretty quick with everything so… then again other singers need more time, they want to work a lot in the studio sing over and over again and they go back to replay stuff, they're all different I don't know how he did it but I feel that he was well prepared when he entered the studio, he really must have spent a lot of time on the songs before you know making sure that this is right. No I can't give you any song actually because I'm trying now while I'm talking to think about one song, but all the songs are so great you know regardless of which album you talk about and again what happens these days is some of the records that people tend to overlook are now suddenly records that people start to enjoy more. And people say oh my god that record is so good. It's like listening to Lock up the Wolves for example it's a record that most people from my generation would not touch when it came out because they compare it to Holy Diver or Last in Line or the Rainbow and Black Sabbath stuff he did so they'll say that's a weak album or people would say Dehumanizer was a weak record you know by Sabbath but I remember it well like it was yesterday, that's what happened in the late 80's and early 90's. But when you look at it now these records are just growing and they are so good when you listen back now. And the same thing with some of the records like Master of the Moon, Magica, Angry Machines, all these records are really great. It's a matter of how much input you give when you listen, how much time and effort do you spend on these records. As a listener, and the older you get you also like to write stuff that demand more from the listener I think. And you know I think all these records are great, there's always going to be a few outstanding songs but if I told you a couple…like the title track Master of the Moon is a great song for example. The way it starts out with the more quiet intro there and the great vocal performance, and then Lock up the Wolves that I mentioned that title track same thing a masterpiece. And then there are songs that are good but they don't capture you instantly you have to understand the lyrics and you listen to the songs and get into the songs more, but then you really appreciate it. But you have to be a true fan a true Dio fan if you're going to…if you are a true fan you can't pick out one song it's not possible. I appreciate when you say that some of the Dio covers are good. I still think that the biggest challenge in singing his songs are to get some kind…get the right soul and feel, because you know when you didn't write it yourself it's almost not possible to get the same quality of performance as the original artist. Sometimes it happens once in a while you can make it happen, like for example with the song There's Something Going On because the original version was sung by a female singer, it gives you a different freedom, you can add something new to the song, but with a singer like Ronnie it's all hammered in stone it's carved in stone, if you try and add some kind of phrase, you can always do something and make your own versions but everything he did was so carved in stone in a way you couldn't really change it too much, you had to do it close to what he did in a way. And of course when you do that you can never really compete with the original in a way but you can make a good alternative version as a tribute to him and his work, and I guess that's what I did. And I also love to sing the songs you know, and some songs are really natural and when I sing it I get this certain rush and this certain feeling and go oh wow I can feel the energy and I kind of feed off the energy of the song when I sing it and you just know that when he wrote these songs he felt probably the same, he found that kind of connection before he wrote anything, it had to be right.
Metal Exiles: I was fortunate enough to see you on tour with Avantasia in California a couple months ago, was definitely one of the highlight shows of my life, do you have plans to tour America with the Jorn band in the not so distant future?
Jorn: Not right now but I would love to do that, I would love to play more shows in the states. This year I just decided to take some time off. I'll do a couple of shows or 3 maybe, 4 maximum later this year but most of this summer will be more festivals with Avantasia, we'll do some stuff in the Czech Republic, Germany, we just played in Sweden rock, Sweden Rock Festival and we played a festival in Germany, and we'll do some stuff in Finland as well so there's going to be a few festivals in the summer. You know I'm working on the next record and I'll have some time off, not too much, but you know me and my wife have another house in the south of Sweden so we'll go there on summer holidays, but I'm still going to fly out from Copenhagen to play some shows with Avantasia only but you know I'll be away for a couple days. But I'll do normal things, there's some stuff to do working in the garden, there's always some restoration to do or things to fix when you have a house or more houses that's even worse. And yea I'll do that I'll recharge my batteries and the record will be done eventually and then I plan to play more shows in 2017 so let's hope for the U.S. to be on that list.
Metal Exiles: Lastly, I thought the last Allen Lande release was the best of the series, are there any talks of doing a follow up to The Great Divide?
Jorn: Well you know they asked me, my record company Frontiers asked me already but I think we, both me and Russell, are both busy these days. I know he would like to do something at least live, he was open to it. But I just felt we were both really busy with others things and you know he's doing his thing, I mean Symphony X is doing pretty good these days so you know and it's a great band and they have a great concept so I would focus on that if I was him too at the moment. But you never know we might do another one together but we never planned anything so far, we'll see in a couple years if we find the time. At the moment I'm under contract with my label to do a couple more records and sometimes I'm following a little bit behind schedule because of stuff like touring with Avantasia for example which has nothing to do with my record company so it's a totally different thing so you know you postpone some recording sessions or you started something and have to move it a couple of months. You know sometimes you fall a little bit behind on things and you have to catch up so I'm kind of busy to be honest. And I need the time off this summer I think to write some lyrics also even though I'm home in the garden doing stuff or whatever I'm doing, I still need to sit down and grind, brainstorm to find some new lyrics and get ready to record vocals to catch up on things. But let's see what the future brings. First there is going to be an original Jorn album.
Metal Exiles: Is there anything you can update the fans on, how the new album is progressing?
Jorn: Yea well we already had…I had the same drummer Francesco Jovino who played on Heavy Rock Radio who is going to play drums on the record he already recorded most of the songs so we have the basics down, and we're going to have a few guests on the record, I can't reveal who yet but there will be a few known guitarists on the album and yea that's all I can say for now because it is a bit early but we're about to get in touch with people and we'll see what happens. But that's it Alessandro Del Vecchio will be playing keyboards and this time producing the album with me. Usually I've been doing my own productions but this time I agreed with Frontiers that we should try a different approach and since Alessandro is also playing keyboards and you know it's kind of natural that we work together so we decided that we would let Alessandro produce the album and do the main production and I will contribute as a co-producer as we go along. And again I think I mentioned it before but it is a different approach we're working, and working on the music together with him is a different approach than what I used to do before when I used to sit down with my guitar player and write stuff myself and then we would create the basic structure and arrangement around my vocal melodies, but now I'm writing on music that's already been composed, and demos that have been recorded. So I have had a lot of the demos sent to me with no vocals on them, and some are not even finished with the right lengths. Sometimes I would say ok I have another idea for a new or double chorus or we should have a new key for that part or we should take out the bridge and just go straight to the chorus because…or I have another idea so it's…I'm still kind of changing things but you know I'm more kind of locked in this concept. I won't have the same freedom I used to have before for this record but at the same time that's good because it gives me a new challenge. And it's also… I think it's healthy to change the music slightly. I think this album will rock more than a couple of the previous records, it will have a few more up tempo tracks. I tend to write a lot of mid-tempo or slow dark heavy stuff and you know I did that many times and I will probably do it again but I think it's healthy for this record to get a different approach and also an album that rocks, I need that record now.
Official Jorn Lande Website
BUY Heavy Rock Radio
Jorn Lande Facebook