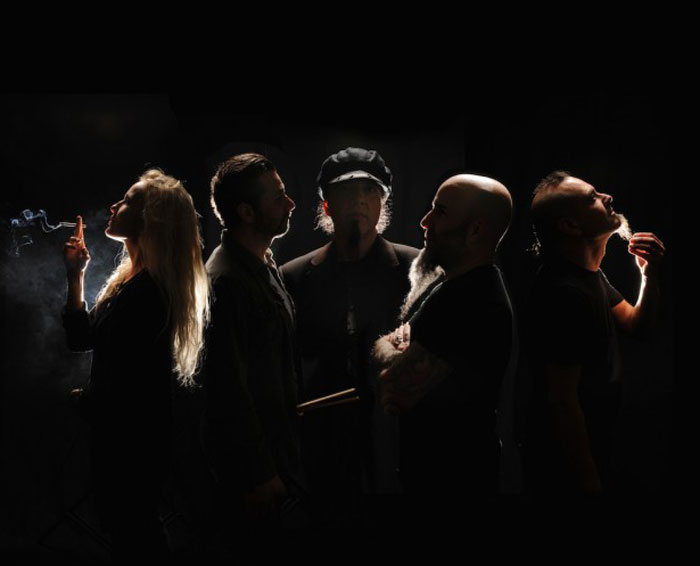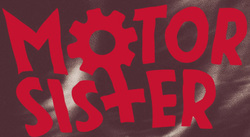 A fierce rock record is about to drop on you like a ton of bricks and it's the debut from Motor Sister in the form of Ride. Taking the cues of 70s hard rock like KISS, Nugent and Aerosmith these amazing musicians crafted 12 songs from Jim Wilson's own Mother Superior catalog to make an explosive record that you will not forget. Jim Wilson is a master of the six string and his words ring so true for Metal Exiles.
An interview with Jim Wilson of Motor Sister
By Jeffrey Easton
Metal Exiles: How did the first official Motor Sister show go?
Jim Wilson: It was great and we all so ready for it, we knew we were going to tear it up. We had yet to perform a real gig outside of Scott's birthday party and that was only in front of 20 friends. We realized from the very first song that we had this. When we rehearsed we were at 90% and we were killing it but everybody did their homework and we were bulletproof. When I was in Mother Superior it was just a trio so when I went for a solo there was never a rhythm guitar so having Scott adding that rhythm blanket to the songs live made it so much better.
Metal Exiles: How did the debut start coming together after you knew you had a real band?
Jim: Scott went through the Mother Superior catalog and sent me a list of the 12 songs he wanted to do. I haven't seen or sang some of these songs in 8 years and probably longer for some of the ones we rarely did and not only did Scott pick the heavy hitters like Pretty In The Morning and A Hole, he went for some bluesy material like Head Hanging Low and Doghouse. I was proud that someone could make a list of my songs and call them their favorites. Now that we have done this record I am in a mindset to write new material with these guys and I am thinking of heavier riffs again. I have been thinking back to when I was writing the original material and to get in that frame of mind I have been turning my guitar up loud again and writing funky riffs.
Metal Exiles: Motor Sister is dominated by some metal legends but Ride comes out sounding like an early 70's hard rock album. How much of your influence made that happen?
Jim: Scott was asked that the other day and he said whereas he is in a metal band the style of music he grew up on was stuff like KISS, Boston and Aerosmith. Even before there was an Iron Maiden for him he was already playing guitar. The metal thing he has perfected is because he is a part of Anthrax but he comes from a different place. When Scott and I are together we do play a lot of heavier stuff but Motor Sister is a place where our collective minds meet. Also Joey Vera is such a funky bass player, it is all about grooves with him. Because of his playing we can all go a little bit crazier because he is holding the groove down. We are still a new band so who knows what will happen with us as we play more gigs.
Metal Exiles: You have been involved with a lot of different projects and different sounds so where does this album stand with you in your catalog?
Jim: For me right now this is the best recorded version of any song I have ever done. Just the idea that we had a budget to make this album and people worked hard to make it sound like it does is unreal. It is also the best representation of my guitar playing and what I like to do. With the vocals of Pearl added in it also has the best singing and this to me is almost a greatest hits album with the tracks that were picked out by Scott showcasing the best of what the band can do.
Metal Exiles: You did the Pearl album Little Immaculate White Fox with your Motor Sister bandmate Pearl Aday. Were there ever plans to follow up that 2010 release?
Jim: There actually is a new album and its almost finished. We have several songs done and we are finishing up a few. The entire record was written by Pearl and myself and we sing a lot together as well. It is less of a heavy rock album and more like the Eagles or Tom Petty but they do have heavy parts. Scott and Joey appear on the album as well. Playing with Pearl is another place that I got to play Mother Superior songs without being in Mother Superior as she recorded Whore for her first album and when we played live she would do This Song Reminds Me Of You. When it came time for Motor Sister it was time for my vocals even though I suggested that Pearl sing more and she said no, you are the lead singer. That's the difference between being in a band with friends and being in a band with frustrated musicians. Your friends just want to have a good time.
Metal Exiles: What are the plans for the album once it drops?
Jim: Everybody has their own thing going on right now with Scott going out with Anthrax and I have my own commitments as well as Joey with Armored Saint. We are talking about this summer where we will have pockets of time we can get together and play the songs. There will be some festivals as well as some dates that we are working on right now.
Metal Exiles: What do you think it is about the record that's commanding so much attention?
Jim: It's the good songs and the excitement from everybody that's committed to it. All of that is filtering through the music and people are picking up on it. So bring it on, we are ready for people to hear it. More people have responded to this music than in my entire ten year career with Mother Superior and I have to thank Scott and Pearl for bringing it all together.
Official Motor Sister Website
BUY RIDE!
---