Tom Englund - Evergrey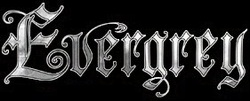 Evergrey, the kings of melodic and emotional progressive metal, are back with another all too wonderful collection of tunes in the form of "Glorious Collision". This is Evergrey in top form, no doubt about it. The Swedish masters, who recently underwent a major lineup change, have done it again, and Tom Englund was kind enough to share some of his time with us to talk about the new Evergrey.
Interview with Tom Englund of Evergrey
By Rob"Bubbs"Harris
ME: Let's start off with an important topic. I've heard a rumor, and I'm not sure if it's true, that this is Evergrey's last album. Is there truth to this?
Tom: Well, things do happen, as you know, when you are doing this (music). We've had so many members over the years in Evergrey that we could have a soccer team or something. Last year, around this same time, I had the feeling that I didn't really know if I wanted to do this anymore. We had just lost integral members of the band, and I had no idea what was going to happen. Maybe I let that slip out and it was taken out of context or something, but it isn't anything that has been decided. Right now, things are going extremely well, for what seems like the first time in ages. The response to the new record is amazing. Finally, North America and Europe seem to agree on Evergrey for a change. We'll just have to see what happens, I suppose. We're at least going to stick around and let this album resonate a bit and give our fans as much of us as we can.
ME: The reviews of "Glorious Collision" have been great, which I'm sure makes you happy. Do you feel as if this one could be "the" Evergrey record?
Tom: You know, we have had good reviews for all of our records, but not all of them have been as well received as others. Take "Monday Morning Apocalypse", for instance. Most people think that it was our least successful album, when in fact it is our best selling record to date. "Glorious Collision" is surely a different album from others, but I believe it is one of the best. I've done probably 150 interviews and I've told them all that "Glorious Collision" is definitely one of the top three Evergrey records. I think that is an accomplishment to create something like that on the eighth album.
ME: How did the lineup change affect the writing and recording of the music? Did you have the new stuff ready and just brought in new guys, or did they help shape it as well?
Tom: When the others left the band, I spoke with Rikard (Zander), our keyboard player and told him that I wasn't sure what I wanted to do with this thing called Evergrey, or if I even wanted to do anything at all. About two weeks later, we spoke again and decided to just toy around with a few ideas between us two. We wrote three songs during those sessions, which are all on the record. When we found that we liked what we were doing, we wrote about nine or ten altogether, then began looking for new members. When they came in, we already had the basic formula set, but they added ideas and their own talents to the album.
ME: I really like the cover art for the record. What is the symbolism in the title and the art mean?
Tom: We all go through collisions in life. I went through one last year, where I had to part ways with close friends because we didn't want to work together anymore. Even things like losing a loved one are collisions in life that shape you and change the way you might think about certain things. It is almost like karma or the universe choosing your path for you. You have no control over these collisions, yet you have to deal with the consequences and move forward. Sometimes, the collision can take everything, but sometimes it can be the beginning of something wonderful. With Evergrey, I believe that what happened within the band was a glorious collision. We had to go back and think about what we wanted to do with Evergrey, and we ultimately made a good decision to go ahead and make the new record. Time will tell what happens in the long run, but this collision turned out to be a positive one in retrospect, at least after the initial moment of impact.
ME: Your lyrics are always very deep and passionate. Is there never a shortage of inspiration for you. Will there always be something going on that you can take and pour into your work?
Tom: It certainly doesn't seem so nowadays. Things have been a little crazy lately, no? I don't things have ever been so good as to where I thought that I had nothing to write about. There is always a sense of hope in our lyrics and in our melodies. I like to write about the human condition, and what I see every day in the world around me, and how we can overcome these emotions and obstacles we have in our lives. Tragedy can be turned into something positive if you look at it in the right light.
ME: The European metal scene is much different than here in the states. In America, we have been overrun by the popularity of hardcore and extreme metal bands that don't particularly have any originality, or in some cases, talent. Yet, this is what is marketable. Have you noticed anything like that going on over in Europe and the rest of the world?
Tom: I did notice that about two or three years ago, but it has died out mostly. European metal fans don't typically follow trends, or only take to one certain style of metal. American metal fans, especially the younger generations, seem to find one kind of style and stick with it, shutting out most everything else. There are always going to be the open minded ones though. In Europe and places like Japan, people just love the music as a whole, especially the bands that can actually play their instruments. I thought that was the same in America, but I guess I may be wrong.
ME: Well, like you said, there are those who remain open minded, as most metal fans are. However, there are more and more fans out there turning to what I call generic music. There is a "make money" mentality among most of the emerging bands over here. Some of them don't even listen to metal on a regular basis. They just play it because it's popular and could sell them lots of shirts.
Tom: I have noticed that. There are also the ones that completely change their sound as time goes on. There are some, like Deftones, that began very heavy and angry, but progressed into something more melodic and it worked. But you also have the ones like Avenged Sevenfold that completely abandoned their early sound for something far more commercial, and you can tell.
ME: You mentioned the word "commercial" there. Evergrey's music is very much commercially viable, yet it isn't so noticeable to where you can tell that your albums were just tossed together to make a buck or two.
Tom: No, never. We in Evergrey, members past or present, believe in what we are doing. We will always make music that is in our hearts and that we can be proud of. If it is picked up on by the media and radio, cool. If not, we will continue all the same. We probably put more money into some of our albums than we ever made back off of them. The music will always be first in Evergrey, whether we end it here or keep going. I personally am totally uncompromising when it comes to my music. If I don't feel it fits me, it doesn't make it too far. If I only made music for my fans, it wouldn't always be from the heart. When the music stops coming from the heart, there is no point in doing it anymore.
ME: Where do you think you would be without music?
Tom: That's a hard one. I'm not sure. I've been doing music for so long, it is hard to imagine doing anything else. I'm sure it would be some other form of mind challenging thing. I wrote a book, which was a lot of fun and interesting to try, so maybe I would have been a writer or something. I am the type of person that believes that anyone can do whatever they want and succeed at it, as long as they put their whole mind and will into it. I have not sold millions of records or live in a fancy mansion, but I have succeeded in meeting the goals that I have set for myself as a musician, and that is all I can really ask for. Never give up, and you will always get what you set out after.
ME: Words of wisdom, indeed. Thank you, Tom. It was a pleasure speaking with you.
Tom: Thank you very much.
Buy Glorious Collision
Evergrey Website
---