Rod Usher - The Other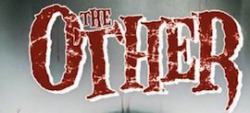 Germany's premier Horror Punk outfit, The Other, may not be on the top your brain yet, but trust me, they soon will be. The band's fourth album New Blood is a must hear record for 2010, and a must own if you are into the whole Horror Punk scene, even a little bit. Vocalist Rod Usher phoned into headquarters to fill Metal Exiles in on how things are going in The Other's (Lacerated) neck of the (Deep, Dark, Scary) woods.
Interview with Rod Usher (Vocals) of The Other
By Rob "Bubbs" Harris
Metal Exiles: New Blood is probably your best work to date. Congratulations on such a killer record!
Usher: Thank you so much! That is really great to hear and I agree with you. I think that this record is our best yet. A lot of our fans consider our older stuff, especially the second album (We Are Who We Eat), to be classics, but they give me a little bit of a hard time when I hear them, because I feel as if the sound could have been much better. I think that New Blood has all of the same spirit as the second album, and the songwriting has definitely improved, but there is a much fuller sound. Everything fell into place perfectly this time around, and I truly consider this to be our best album.
Metal Exiles: This album is much more metallic, yet there is still that classic punk vibe. One song I dug, though, was "The Lovesick Mind". That tune has a very Depeche Mode feel to it.
Usher: I've gotten that before. Others say it sounds like older stuff from The Cult, or Sisters of Mercy, and that is exactly what we wanted to achieve with that tune. The track is actually from the soundtrack to a film from an American producer/director named Gris Grimly, who did a short movie called Cannibal Flesh Riot. His new movie is called Wounded Embargo of the Lovesick Mind. That film might be postponed for a while though, as Gris is currently working alongside Guillermo Del Toro on a stop motion version of Pinnochio.
Metal Exiles: There are always comparisons that are made in the so called Horror Punk genre, especially if you started out as a tribute to The Misfits. Have you found it hard to distance yourself from that labeling?
Usher: Yeah, that does happen. For the most part, we are generally accepted as our own band with our own sound. However, there are usually a few jerk offs that call us a Misfits rip-off or whatever, but we don't care. That's definitely where we come from, and there aren't a lot of bands playing that sound, so we don't really give a shit if they don't like it. What we may lack in originality, we make for in other areas. We don't go out there and just play Misfits 101 out there. We try to add more styles and influences to it and spice it up a bit. I think we are taken to more by people who haven't heard us before, or don't really listen to bands of this particular genre. We just played Wacken this Summer and it was great. All of those metal fans really liked what we were doing, so it was cool.
Metal Exiles: Well, being as how you guys did start out as just a band doing Misfits covers, I have to ask, even if I'm pretty sure I know the answer. Danzig or Graves?
Usher: I do have a preference, and that is for the Danzig era. I do love the stuff they did with Michael Graves though. When American Psycho came out, I thought it was so cool because they were doing something different. The songwriting was much more evolved and there were a lot more metal influences thrown in, which I thought made for a very good record. Famous Monsters was also a fantastic album, but the Danzig material will always be the best. The Misfits don't really exist to me anymore though. Jerry Only as a singer is awful. I saw them live recently and they just raped the songs. It was terrible. I still hold all of my old Misfits records very dearly though.
Metal Exiles: Does it bother you at all to see how The Misfits went from total underground heroes to extreme pop culture icons over the past ten or fifteen years? You know what I mean, right? I'm talking about how you can go and buy all kinds of Misfits shit at Spencer Gifts or Hot Topic, and you see all of these little kids running around with the Crimson Ghost t-shirts on that probably never even heard a whole Misfits record.
Usher: I know what you mean. There is a part of me that is excited to see that, because it's good to see younger generations representing The Misfits, as we did when we were younger, but it makes me also question their loyalty to the actual band. In some cases, people wear the shirts because they might like the skull, you know? I see hip-hop artists wearing Misfits and other punk and metal shirts, when you know damn well that they are not into those bands. That is somewhat unsettling, but it's still kind of neat that the bands are getting recognition from different markets. I am on the fence on this one, it seems.
Metal Exiles: You guys were called The Ghouls when you first got going. What brought about the name change?
Usher: It just seemed like the right thing to do once we started writing original material. If we would have started doing original music as The Ghouls, people would have still been showing up to the shows expecting us to play all of the Misfits covers. Changing the name was key in changing our direction. We kept the Ghouls around for a while, simply as a party band, but we buried that project when The Other really began taking up so much time and focus.
Metal Exiles: I think that it's pretty cool that The Other has only gone through one member change. These days, it doesn't seem like keeping the core of a band together holds as much water as it used to. Some bands go through several member changes with each record they do. How have you been able to keep The Other intact for all of this time?
Usher: It has been rather easy actually. All of the members of The Other are all old friends from the old school punk and hardcore scenes here in the Cologne area, whom have known each other for a long time. We are all good friends, and we knew that we would get along if we were in a band together. Andy left the band due to personal reasons, and the fact that he holds a high position in his computer company and is poised to take over as president of that company, so we completely understood his decision. He is still part of the band though. He still comes to do back-up vocals on the albums and plays as guest bassist at some shows, so it's kind of like we never lost a member, but added one more.
Metal Exiles: SPV is an odd label for a band with the sound that you have. How did you end up joining the roster over there?
Usher: SPV has always been a legendary label over here in Germany. They have released many good albums from not just metal bands, but punk bands also. We just kind of fell into working with them and we are very happy and in good company. I love many of the bands on SPV, like Moonspell, Unleashed and, of course, the great Alice Cooper. When The Other started getting too big for my little horror punk label, we began looking for a label that was really on top of their game, and SPV was an obvious choice. They have been very good to us.
Metal Exiles: I liked the old video for "Lover's Lane". Are there any plans for a new video, as I cannot find anything for the new record anywhere.
Usher: I'm not sure, actually. That "Lover's Lane" video was shot with literally no budget. We had some friends that helped us put that together, and it turned out really cool and helped us get as lot of press coverage. I think it would be cool to do another video for one of the songs on New Blood, but we have to make sure it's in the budget and everything is in just the right place.
Metal Exiles: You are obviously inspired and fascinated by horror films. I too am a horror junkie, but I find most of the newer attempts at horror, or the pointless remakes a bit hoakie. What are some of the good old horror films that have always stuck with you, as well as some of the newer ones that aren't so lame?
Usher: Let me first touch on the subject of remakes. I watched The Wolfman remake last night, and I liked it a lot. They did everything right on that one and it turned out excellent. Another current film I liked a lot that isn't so much horror, but still pretty cool, is Zombieland. That movie is hilarious and reminds me of some of Peter Jackson's older films like Bad Taste and Dead Alive. I have always been a huge fan of the classic Universal Monsters and films like that, even though now they are hardly what you would consider scary. I remember the first time I was scared shitless by a movie was when I first saw an old Hammer movie with Christopher Lee and Peter Cushing. It was a Frankenstein movie and I had nightmares for a week after seeing that, but not because I was terrified by the monster, but because I felt so bad for the creature. I was terrified by the people chasing it with pitchforks and torches, you know? That was when I really developed my love for creature films and the misunderstood characters. If I were to say what the scariest movie of all time is, I'd have to go with the obvious choice of The Exorcist. Then my personal favorite film, The Shining. I also really enjoyed The Blair Witch Project. I know most people hated that one, but I thought it was cool. The first time I saw it, I was in a theatre with very few people, and I could barely stand it, it was so intense. The second time I saw it, I was in a theatre with a lot of people and they were all poking fun and talking and eating their popcorn, so it didn't have the same feel. Some movies just need the right atmosphere, and Blair Witch really works if you watch it alone.
Metal Exiles: I'm still a bit 50/50 on Blair Witch. I've always really dug the Nightmare on Elm Street films, but the remake is one of the lamest attempts at a movie I have ever seen.
Usher: I didn't see that one because the Friday the 13th remake was so awful. I don't want to ruin my Freddy Krueger. It is very hard for me to see Hollywood take the movies that you and I loved as kids in the 80's and just destroy them. Friday the 13th was the worst remake of all time, and I just don't know if they will ever be able to remake those classic films the right way. Rob Zombie's Halloween remakes are also a disgrace to horror films. That was a perfect movie to begin with, so why mess with it?
Metal Exiles: Thanks for the lovely chat, Rod. I love the album and I hope you guys the best.
Usher: Thank you very much. It has been a pleasure speaking with you and now I will get back to watching the football (soccer) game. Come to Germany and have a beer!
http://www.myspace.com/theother
Buy New Blood
---