Kalle Wallner & Yogi Lang - RPWL
Kalle Wallner & Yogi Lang - RPWL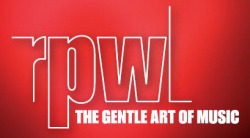 Have you discovered RPWL yet? Their brand of progressive music skirts the corners of metal and hypnotic progressive music on the same ride. They have been together over ten years and it is time for YOU to know who they are. Kalle Wallner, enigmatic guitarist, and the haunting vocalist Yogi Lang took the time to give insight into their musical world to Metal Exiles.
An interview with Kalle Wallner and Yogi Lang of RPWL!
By Jeffrey Easton
Metal Exiles: RPWL started out as a Pink Floyd Tribute act. Why Pink Floyd and what was the attraction to their music to lead you to covering them?
Kalle Wallner: We all knew each other from different projects: Yogi and Chris had their very first band together, Phil and I were playing in some different bands, Chris and I were part of the band Violet District and Yogi produced our very first and only album. That's the thing when you're living in the same small town. But when we met again in 1996 to play in a special live project performing very old rock classics we had so much fun that we decided to jam along when we had the time to. At that time everyone of us had other projects or had to earn money with music. So we've all have been very happy to meet and play just for fun. The reason why we played Pink Floyd is simple: these were the songs we had in common, but we never played them in an original way. In fact, we never even tried. It was just our base for jamming along. I remember that we played some shows for two hours but only had 4 songs on our set list! We never planned to record an album or travel around the whole world.
Metal Exiles: Yogi, when did you discover the degree of your singing voice and what did you do to cultivate it?
Yogi Lang: When we realized that the whole thing was changing from a live jam group to a serious band thing we were talking about casting a singer. In the beginning, I was not quite sure if I would feel comfortable as a singer or at least being like a singer should be in my view. With the time it came clear that it was much more complicated to transport the message of a song or the spirit of the band than to do a technically good singing job. We kept a closer look to what we thought our music needed. I mean, when I was young I had a singing teacher for a couple of years but I don't think that I'm an extraordinarily gifted singer. The advantage was that I knew the story that should be told, so we gave it a chance when we did our first album "God Has Failed". For me it was a totally new role on stage because up to that time I was playing keyboards. Now in 2010 I'm really pleased that we did it that way.
Metal Exiles: After the stint as a tribute to Pink Floyd you did a debut album of stellar originals entitled God Has Failed. How long did it take to put the record that would set the standard for your career together and where did the originals come from?
Yogi: The whole thing developed in a very natural way at that time. We, especially Kalle and I, wanted to have fun on stage after a long period of working in studios. And so we started out and soon, I think in 1998 or so, the wish of doing our own stuff grew in all of us. A first Idea, a second one led to a third one and step by step we rehearsed and came together to work on tunes and record parts of songs. The next step was that we played our songs during our live sessions and I remember when a guy came to us after a concert and asked us about the last Floyd song we played, on which record and stuff.. It was the first time we played a very rough version of "Hole in the Sky" and we thought that maybe the time was right to open a new door and work on more songs. So we came together in Kalle's rehearsal room and started to record our ideas. That was the time when we started doing our first album, of course without any intention. After a year, at that time we had about 6 or 7 songs, a guy from Inside Out Germany heard our demos. He was the one who had the idea of doing an album. You have to know that we didn't even have a name, but somehow it made us very curious and so we decided to do more songs. I was thinking about building a new studio and it seemed to be quite a good chance to record all the stuff that we did over the past 2 years or so. The recording process itself wasn't that long, maybe 2 or 3 months. We had the time of our life. Suddenly we had the feeling that we are doing a thing that we've been waiting for such a long time. It was recording and mixing in a building site and of course nobody ever imagined that we would still be a band in 2010. The next hurdle we had to clear was the band name. We were just four guys jamming around! The record label made clear that they won't release a record of a band that had no name so we thought it would be a funny story to take the initial letters of the band members and so RPWL was born.
Metal Exiles: On that thought, Hole In The Sky from God Has Failed is a complete stand out, top 10 of any prog song created in my opinion. What inspired this track and how did you write it to make three parts?
Kalle: Thank you very much. That was one of the first songs we ever wrote. It's hard to say what exactly inspired me for this song, but I remember that in the beginning I just had these voicings of the chorus and I played along. So at first I found the guitar melody. Then I liked the idea to start with this picking of the verse which sounded like a ¾ bar but ended up in a slow 4/4 bar. I arranged all the parts of the song, which finally didn't change on the album version, part 1. I did a demo of the song on tape and drove to the studio where Yogi worked. We both immediately had the feeling that this song was something special. Yogi spontaneously had the idea of the lyrics: being a pilot and leaving the stratosphere and fleeing from the world.
In the studio we had been jamming a lot over this song, so the second part was born. As God Has Failed is a concept album in a way we liked the idea that Hole In The Sky could be the song which leads the listener through the entire album. But at our concerts we use to play a different version where all parts are together.
Metal Exiles: Your material can create fantasies of the mind if you will. When you write, where does your material take you mentally?
Kalle: Everything is possible, there are no boarders. When I start writing I try to carry my emotional mood into the chords, riffing, etc. This is the starting point and you won't find any words for it. The second step is thinking about images and topics for this idea. Maybe writing a few lyrics or finding another part. But you have to be very cautiously, as it is really easy to erase the basic idea of the song. For me personally I'm writing about private situations, emotions, etc. but also like being an actor in a role. But there are so many inspirations around everyone; you just have to take a close look. The biggest compliment you may get is that someone is telling you about his deep emotions while listening to your music. There was one couple who told me they conceived their child while listening to RPWL music. It's unbelievable that people dive into your sound so deeply.
Metal Exiles: Different outlets refer to your music as "Neo Prog". For those who do not know titles, what does Neo Prog mean and does RPWL buy into such titles?
Yogi: When I started listening to music- that was back in the seventies- it was always something special when we went to record stores. I remember there was Jazz, Rock, Pop, Avant-garde but I never saw a category called Prog. Then, during the eighties and nineties I was busy with learning how to engineer and producing other artists. When I recorded "Violet District" in the very early nineties Kalle told me about some bands that he heard of.. I think that was Marillion and IQ. I knew that there were bands trying to follow in the footsteps of early Genesis music but in fact I wasn't very interested. I booked Kalle in 1997 or so for a studio session without knowing that this was something like the starting point of what would become "RPWL" some years later. But the first time I heard the word "Prog" was in 2000. We were busy building our studio and so somehow we missed our own release ("God Has Failed") a bit, but a few weeks later we were on the front cover of the biggest German prog magazine. Since then I've really been trying to get what prog means! We played many of the big so called prog-festivals and so I can say that there is a wonderful spirit in such events like "Rosfest" or "Baja-Prog" and we are very very proud to be invited to "Cal-Prog". After we did our first album "Stock" people said that we wrote our first real "prog song". It was an unreleased song of our 2nd Album "Trying To Kiss The Sun" called "The Gentle Art Of Swimming". Following that hint we did a song for "The RPWL Experience" called "This Is Not A Prog Song". Since reviewers weren't really sure whether we are doing prog or not and only after quite some time I understood that it was some kind of quality feature. So you shouldn't take the song too serious, but it shows that we are somehow at a loss with that style of music. Anyway, we do the music we truly believe in and reviewers, listeners and fans put it into a certain style of music. That's ok for us.
Metal Exiles: The Gentle Art Of Music is your new compilation. Where were the seeds for this comp born and who was responsible for the task of picking tracks?
Kalle: Of course we liked the idea to do a compilation for our 10th anniversary. But they should be also something special. That was the reason to realize the 2nd disc 'Revisited' as well. We've been sitting all together and had long discussions about the track listing. We chose both: this one could be on the 'Compilation', for that one anyone another idea for a re-recording, etc. So first we worked on the songs for 'Revisited' and checked out which ideas could work for re-arranging. Then we finally chose the 'Revisited' songs and filled up with the 'Compilation' disc. But it has never been easy. There are so many songs which could have been on both discs as well. We liked the idea of picking 2 songs from every studio album and putting it on the disc chronologically. So you can see the development of the band over the years.
Metal Exiles: After many listens to TGAM, an ardent listener can decipher the progression of RPWL from a young band with Floyd Influences to a band with more aggression in their sound but still with a firm stand in progression. How far do you see the band evolving from where you have come from to now to the future?
Yogi: That's why we wanted to do a chronological running order. It was amazing to listen through the last 10 years. You have to see that every album is like an entry in your diary, not only your musical path. It's a collection of personal memories. Coming together to choose the songs was a very emotional situation for all of us. One of the key features is how the music follows the lyrical content and so as a matter of fact every album is quite different. I think we succeeded more and more in connecting both worlds and so the music changed over the years. I wouldn't say that it's getting harder. The difference is what you are talking about. The spiritual world in every one of us like in "World Through My Eyes" cannot sound like "The RPWL Experience" with its reflection about things going wrong in our real world. So let's see what's coming up next.
Metal Exiles: This is a two CD set with the second CD being acoustic remakes from your catalog. Playing the songs like this, did they feel like new compositions when recording them?
Yogi: I think they're feeling more like new interpretations. There are always more than one ways of producing a song. When you see a song like "The Fool" I wasn't even sure about the main chords of the song. On "God Has Failed" you hear one way of doing it. With the background that we were more a live jam group than a band it's quite clear why the song sounds that way. Now after all these years we had the opportunity to work on the songs again and to give them a more personal note.

Metal Exiles: Did any of the songs prove difficult to play stripped down or is this the way you write the songs in the first place?
Kalle: Not really. All of our songs are working just with an acoustic guitar and voice. So it was just the question of which way of re-arranging we should go. You know we are not that typical prog band that is trying to do the most complicated bars or rhythms. We are always writing songs and these can be stripped down very simple: just take the melody and the cords. What we tried was to choose special instruments for each songs. For World Through My Eyes I asked Manu Delago who is playing this very rare hang drum. It fits perfect to the Indian style of the song. This arrangement definitively wouldn't be the main version of this song but shows a bit more of the style of our songwriting and uncovers the simple idea of the song. This is what was all acoustic versions have in common: all the songs are working out basically, doesn't matter which instruments are playing along.
Very impressing was working with Tom Norris from the London Symphony Orchestra. He arranged all the strings and also played them himself. He is a great musician; he gave a new dimension to the songs. All the guest musicians who played on this album helped a lot to find a different side to the songs and have been doing something special in the acoustic arrangement.
Metal Exiles: You have a spate of shows across the globe to celebrate the 10 years together but the stand out for Metal Exiles is CalProg. How did you guys get involved with CalProg and what does it mean to be able to play this event?
Kalle: Jim Harrel from CalProg sent his request for this festival. It's not easy for a European band to come over to the States so we are very happy to celebrate our anniversary in the States as well. We already played twice at ROSfest in Philadelphia, so it's a great pleasure to play in California for the very first time. We have had wonderful experiences with the American audiences as well when we played Baja in Mexicali where many Americans joined the festival. People in your country are very enthusiastic about music and we enjoyed performing a lot! So we are very looking forward to CalProg and meeting old and new friends.
Metal Exiles: Members of the band are starting to do solo records. Would you be as so kind as to inform your fans of the releases and what directions away from the RPWL sound they might be taking?
Yogi: The main songwriter team behind RPWL is Kalle, Chris and I. Kalle grew up in the eighties with a lot of rock and metal. I remember when I saw him for the first time when we were kids he played in a metal band. And when you listen to Blind Ego you can here the harder tunes of RPWL. Chris is very affected by the mellow tunes of the seventies. Long tracks with expansive chords and melodies. I played with Chris in a band when we were kids at school. That was 25 years ago. Me, I'm just a singer songwriter. I always try to keep the music close to the lyrics. Give the words what they need, not more. The very surprising thing is that the solo works are very obviously parts of what RPWL is about. It's just like you could put the 3 parts into a mixer and what you get is a complete RPWL album although every project is stand alone enough to make its own way.
Metal Exiles: Kalle, you have an amazing guitar sound. Inform Exiles as to what gear you use and why to reach what the listeners hear.
Kalle: Thank you very much. Indeed I'm using lots of different stuff, especially in the studio. It depends to the songs. On The RPWL Experience I played mainly very old amps like Marshall, Fender or Orange. We always have many keyboards in the arrangements so you always have to find sounds which complement each other and the overdrive sounds fit perfect to the rough intension of the album, the lyrics and the arrangement. I also have a big collection of guitars, so it's very comfortable to be able to pick the guitar with this sound you have in mind. I also like to experiment with effects, pedals, etc. I also have a sitar, which is great to create a special atmosphere.
A totally different thing is the live situation: You have to be able to recall many different sounds. So I'm used to playing a slightly bigger rack system with many effects. As an amp I'm playing a MESA/Boogie Triaxxis and a power amp. So I'm very flexible for the different sounds I need for a RPWL set. For two years I have been working with a German guitar builder called Nik Huber. His guitars are amazing and have the greatest sound I have ever heard. So, right now I'm only playing his guitars live. Great sounds and also great looking!
Metal Exiles: Your last studio record, The RPWL Experience, was a stellar piece of work. What do you do to follow it up in your second decade?
Kalle: After World Through My Eyes ,which was my personal highlight so far, we tried to walk on new ways for The RPWL Experience. This might be the reason why this record sounds a bit tougher, different sounds, etc. World Through My Eyes took a long time to produce with all the specials we did. Recording and mixing in 5.1 surround for the SACD layer, the recordings in India with all the great musician there, the lyrics about all the philosophic questions and last but not least Ray Wilson as a guest singer. For The RPWL Experience we enjoyed just doing an album with the band. I like the riffing of the songs and the direct sound of THE RPWL EXPERIENCE. For me it's another starting point to the next step in our career. Our anniversary album THE GENTLE ART OF MUSIC was only a step in between, so I'm looking forward to producing the new material that we already wrote and we have been writing during the last months. I don't know what to expect in details of this upcoming album – we never did for the other records as well – but I'm sure we are always able to go a step forward and rise from record to record. I think we will release it next spring.
Metal Exiles: Prog Rock has taken many shapes and forms in the last four decades of existence. Where else can it go now and where can RPWL take it?
Yogi: As an artist you can only do the music that you feel, lyrics that you believe in, follow your heart. When you listen through the last 10 years of RPWL you see that there is a constant development, but the heart of the music is always the same. I think that will always be the main thing. Let's see what's coming up. The world changes and so do all of us somehow.
Metal Exiles: To close this out, you are doing your own label now. What led you to take matters in your own hands and what have you learned from it?
Yogi:
The music business changes all over the world. When we started out with our record label they had a lot of people working there. Now it's a one man show. The big labels are merging and the slump in sales is very obvious. So on one hand we wanted to use our structure that we built during the past 10 years and on the other hand we wanted to make sure that we can do whatever we want to do. It offers the freedom to do our solo projects and of course the possibility to work with other artists, too. We feel very comfortable with that way of working. I think this will be the future for many other bands too.
Are you sold on their output yet? You should be, this is a first class musical degree.
http://www.rpwl.net/cms/
BUY THE GENTLE ART OF MUSIC!!
---