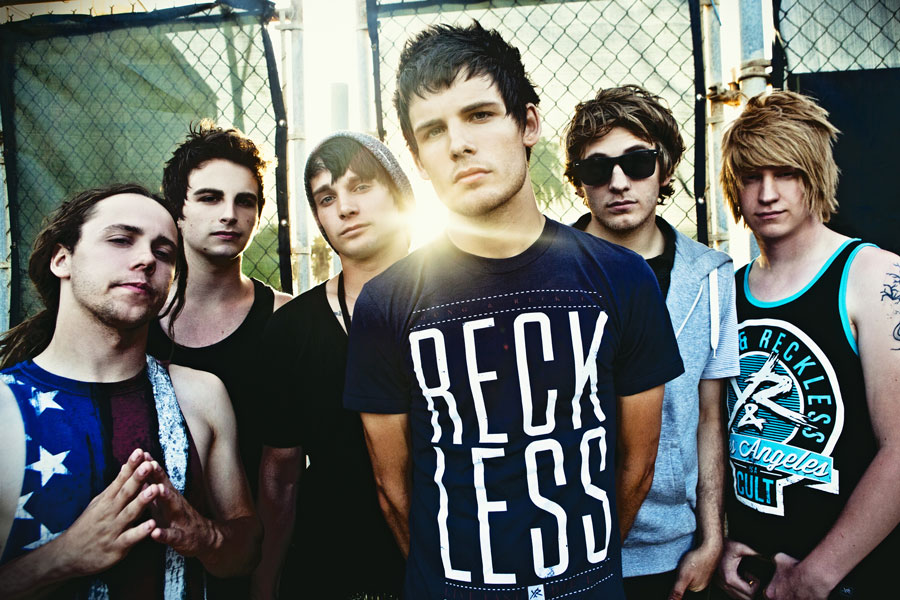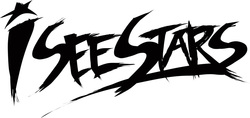 I See Stars is the future of heavy music, you need to recognize. They are taking heavy music in amazing directions and worthy of the dedicated following they have amassed. After another sold out show on the New Kings tour, Devin Oliver sat down with Metal Exiles to talk New Demons and the what the new album really means to them.
An interview with Devin Oliver
By Jeffrey Easton
Metal Exiles: This is a massive tour and worthy of the New Kings tag. How did you manage to pull all of these bands onto the same bill?
Devin Oliver: That is what we pay our booking agent to do. We are great friends with Attila as we have toured with them so many times in the past and have built a really strong friendship with all of the guys. It's interesting, our band pulls in one crowd and they pull in another totally different crowd and I feel they all walk out at the end of the show loving both bands which is the ultimate goal with all of these sold out shows. I have not been disappointed by the reaction we have gotten on any of the dates of this tour.
Metal Exiles: Speaking of touring, what sticks out from your WARPED Tour run last year?
Devin: Warped is off the wall but on the serious side you have to wake up early because you never know what time you are playing but it's like band camp for the summer. On the plus side you are getting catering every day and the nights are always wild. But like I said you have to be careful with how much you party because you never know when you are playing the next day, you might wake up with the surprise of playing the earliest set of the day. Although WARPED is like a bunch of friends got together and hung out all summer.
Metal Exiles: Anything you barley remember or don't want to?
Devin: I barely the first night we parked for the first date of WARPED tour. We got their a day early like most bands and we raged all night and I raged extra hard because I took a piss in the back lounge of our bus, all over laptops, Nintendo systems, I just don't remember any of it but I do remember waking up to all of my band members pissed off at me so I woke up and got everybody breakfast from catering and brought it back to the bus to make amends.
Metal Exiles: Digital Renegade was a sick record but New Demons kills it. When you started putting the new album together was it a daunting task to try and top the last one?
Devin: The scariest situation was writing Digital Renegade. We came off of the tour for The End Of The World Party and that album did not do as well as we would have liked so writing Digital Renegade was harder because we went back to our roots with what we did with 3D. We just wanted to take what we did with that album to the next level. When Digital Renegade was released it did really well, and it is still killing it, it eased the stress of going into doing New Demons. We knew what we wanted to do for this record and we knew what our fans wanted from us and we want to record what our fans want to hear. Going into New Demons it was about taking that sound and perfecting it and making it that much better.
Metal Exiles: So you felt better doing this album but it is still dark. What were you exercising from yourself for this album?
Devin: When we went into this album we really wanted to fuse this new EDM music happening with our own well known sound of hard core. We wanted to take both aspect and put them both into full throttle. I think we knocked our fans on their ass with this album and we have not heard one bad word from our fans for this album. Going into our last headlining tour we were not playing a lot of new songs but that's what the fans wanted to hear so we ended up rearranging our set to play most of the new album. As an artist we love that, we are all about playing the new material so all of the expectations have been exceeded with New Demons.
Metal Exiles: Where were you coming from lyrically for New Demons?
Devin: Lyrically New Demons is way more personal than any record we have released. We have always talked problems in the world and wrote about conflict but we never talk about how we live. We live in conflict every day of our lives and with this being our fourth record we wanted to let the fans into our lives and I think we reached that goal.
Metal Exiles: If a fan came up to you and asked you what song meant the most to you and why what would you tell them?
Devin: I could not pick one song on that album, I want every one heard equally. Murder Mittens is about my mom's struggle with alcoholism. Who Am I is about myself and the battles I have with myself and all of the changes I have gone through. It is the transition from being a normal person and being in this band, it was two worlds colliding and confusing to me for a long time, I was making mistakes that could have ruined my life so I really want people to hear that track. The title track is about trying to better yourself for someone else and being inspired by others as we all have someone like in our lives. My brother Andrew and I worked on all of these lyrics together. It was easy for us as we live this every day and I think that's one of the reasons the fans love this album so much is that they can relate to this record as something they are going through to.
Metal Exiles: Did Joey Sturgis push you guys in the EDM direction further or did you want to do that on your own?
Devin: We went into recording New Demons with the full intention of going further with EDM. All we wanted Joey to do was push our heavier elements that we expected him to do. We also sent out a lot of our raw electronics to Razihel, Celldweller and Mutrix because we really wanted to reintroduce electronic hardcore with this record.
Metal Exiles: I see where a lot of people say dub step has no place in heavy music. What do you say to those people?
Devin: Open your mind to all music. I feel that if you close your mind to any genre of music you close yourself off to creative possibilities. Music fuses all the time and that is what creates something new. There will always be people that want to be closed minded because they do not want people tampering with their metal or old school hardcore. You have to get over it, times are going to change and music will constantly grow so you can embrace it or hate it. My band tries to embrace technology and electronic music while keeping the human element alive. We are not getting rid of the human element, there are still guitars, there are real drums, my real vocals but there is also the EDM music as well.
Metal Exiles: The album art is off the wall but simplistic at the core. Where did the idea for it come together?
Devin: From the beginning we wanted to release that symbol (the I in I See Stars) and make it huge, we wanted it to pop. It's dark like you want it to be and straight to the point as well. Sometimes there is so much in album art going on it doesn't excite you but with this you see it on the shelves you know it's our album, you do not even have to see the name of the band. Our goal was to have one symbol that symbolizes our band and we did it.
Metal Exiles: You guys are doing the New Kings Tour right now, what can your fans expect after this?
Devin: We are going to go out on a headlining tour with Like Moths To A Flame as direct support as well as Ghost Town and Down & Dirty as well as Razihel. It should be a good tour.
Metal Exiles: Last words for your fans?
Devin: I want to thank everybody for coming out to the shows and supporting us as well everybody who has listened to New Demons and took the time to buy a physical copy of it because there is nothing like having it in your hands to listen to.
If you have yet to sink your teeth into I See Stars and you love heavy music where have you been? Pick up New Demons, you will not regret it.
Official I See Stars Facebook
BUY New Demons
---