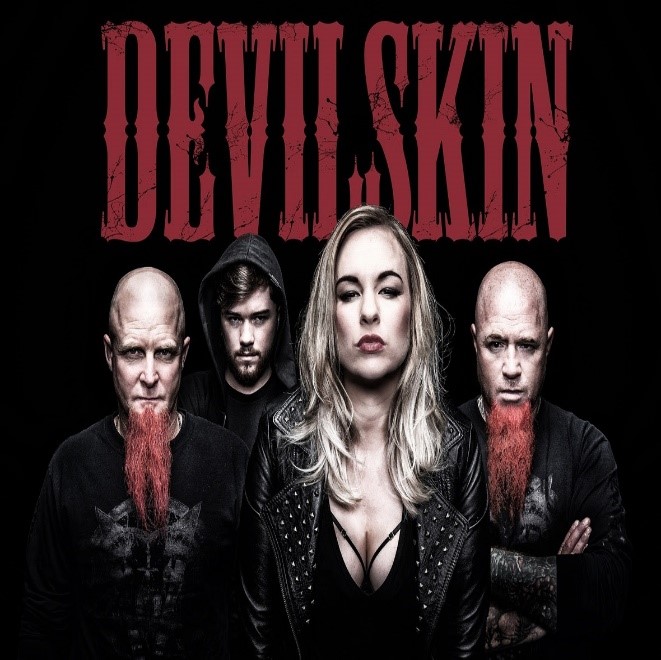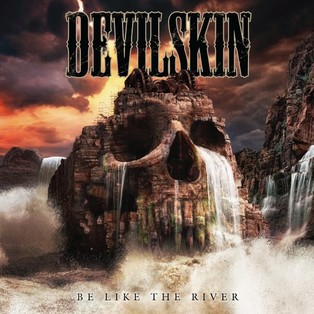 Devilskin- Be Like the River
By: Leslie Elder Rogers
Devilskin formed in Hamilton, New Zealand in 2010. Since then, they have established themselves as a household name. They are a four piece rock band and are bonded by blood. Paul on bass and Nic on drums, are father and son. Vocalist, Jennie, is Nics' aunt and is Pauls' sister in law. Nail, on guitar, is Pauls' evil twin. Their debut album,
We Rise
, was released in July 2014 and immediately topped the charts and remained the #1 Album and #1 Kiwi Artist Album for 3 weeks. That debut album earned Gold sales after only 2 weeks. That's an amazing achievement for a new band. Their sound ignites like a fire as you listen to the sound they extract with raw purification from deep in their souls both instrumentally and vocally. Their follow up album
Be like the River,
was released last month. It completely overwhelms with the powerful delivery that this band works so hard to accomplish.
Let me start by saying, Holy Shit. With headphones on at full volume, not expecting zero intro…and "In Black" smashes into my ears without restraint. Damn what a start. I don't like to compare vocal sounds but I swear as I listen to Jennie belt it out, she takes me back to the sultry and fiery sound that Ann Wilson of Heart gave us while incorporating her own true rock growl that is unmistakably remarkable. I hear this over and over throughout the entire album. Jennie flawlessly delivers beauty and rage as she pours her soul into "Pray", "Voices" and "Believe in Me". "FYI" has a darker tone throughout and the significance of the bass easily sets the mood. Quickly we are back to her magnificent range of pitch as "Bury Me" and "Grave" while still showing us that she is fully capable of throat wrenching screams. "Animal" starts very soft and subtle but leads us into a crescendo of vocals and instrumentation before tapering right back off into a serene closing. "Closer" remains very sweet with its' sugary sound from start to finish. I admit, I kept waiting for that moment where I'd be hit with a hard scream, loud guitar riff, or penetrating drum beat…and though this song did not produce such, it was a nice addition. As 2016 winds down, I am very pleased to add this album review to my list. It is truly brilliant. I hope Devilskin is able to conjure a following in the North American market that emulates the one they have in New Zealand. They have definitely found their way into my own daily playlist.
Band website:
http://www.devilskin.co.nz/
Follow the band:
https://www.facebook.com/DevilskinNZ/
https://twitter.com/devilskinnz
https://www.instagram.com/devilskinnz/
Buy the album here:
http://geo.itunes.apple.com/nz/album/id1137479935?ls=1
---