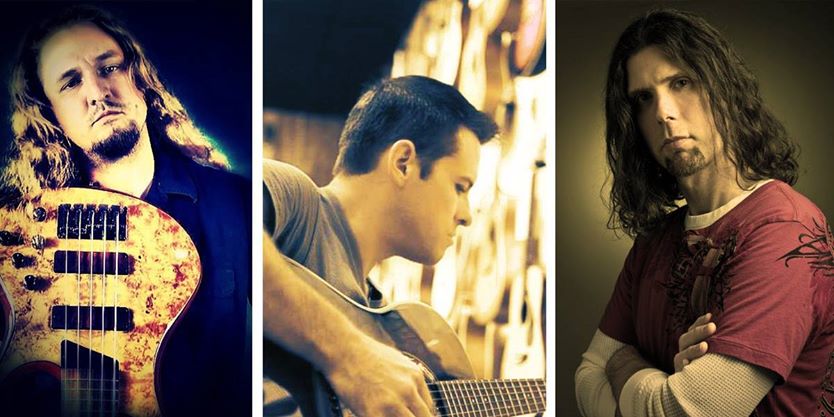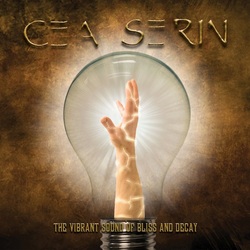 Cea Serin – The Vibrant Sound of Bliss and Decay – Generation Prog Records





By John Knowles

It may be best to start off by establishing who/what Cea Serin is. According to their website,

"Cea Serin is a 'mercurial metal' band that combines the progressive metal elements of bands like Dream Theater and Fates Warning, the melodic death metal elements of At The Gates and Carcass, and combine it with a myriad of other genres like World Music and New Age."

The statement is a fair attempt at describing the Louisiana based 3-piece. However, comparing art to other art can be a lost cause when dealing with a band on the level of Cea Serin. The band demonstrates an unparalleled ability to capture the perfect balance between sonic beauty and extreme intensity, self-reflective lyrics revealed through a poignant canvass, and the courage to challenge popular conventions of progressive music. Led by visionary frontman/bassist/keyboardist Jay Lamm, Cea Serin blend the anything-goes experimental elements of bands like Pain of Salvation, while perfectly achieving the heart and presence of songwriters like Sarah McLachlan and Yanni, all accompanied by a backdrop of unique sounds and textures (often courtesy of clips from renowned dramatic films). Admittedly, this is still another comparison, but suffice it to say, Cea Serin is a band that must be heard to believe, or fully understand in this case.

It has been a long, hard road for Jay Lamm and his bandmates, guitarist Keith Warman and drummer Rory Faciane. Formed in the late 90's, Cea Serin soon released a couple of rare demos containing songs that would become live staples for the band. In 2005, they released their debut album, ...where memories combine... on Nightmare records here in the States. Further songwriting quickly commenced after the debut's release, but it would be 9 long years before fans would receive a follow-up release. Ladies and gentlemen, the time has come for new music from Cea Serin! Entitled The Vibrant Sound of Bliss and Decay, this album showcases the band in absolute top form, with clear growth and a new collection of awesome surprises for old and new fans alike. If you are new to this band, start here with this release for it serves as more than a new release, it contains the perfect snapshot of a band at their beginnings, their present, and a clear vision of their future.

The first two tracks are about as traditional-metal as anything you will ever hear from Cea Serin. "Holy Mother" and "The Illumination Mask" feature clear thrash, death, and power metal influence. You can definitely tell the age of the band on these songs. You can sense they are young, hungry and ready to take on the world. These songs are fast and aggressive, yet still retaining the self-reflective, poignant lyrics. Of course the songs on this record were all recorded together, but the album opens with the some of the band's early favorites, written prior to the release of the debut. What happens next is a huge curve ball for the listener in the form of an unlikely cover song. "Ice," originally written by Sarah McLachlan, is an unconventional choice indeed. I would highly encourage listeners unfamiliar with her version to give it a listen. From there you can fully appreciate how Jay Lamm and Co. have managed to capture the essence and beauty of one of McLachlan's greatest songwriting triumphs. Plenty of world music elements are present on "Ice," which allows this track to shine with the vibe and feel of an original Cea Serin song.

"Ice" is followed by the album's first single, "The Victim Cult," released earlier this year as a killer lyric video. Welcome back dialogue samples, and an incredibly eclectic vocal performance from Jay Lamm. If you really want to get a feel for what this band is all about, and what each performer can really bring to the table, then give this song a try. While the album's closer may better reach a level of stunning perfection, "The Victim Cult" still captures all of the elements that make this band great, while keeping the running time down to a digestible amount for new fans.

The album closes in a BIG way, with arguably the greatest thing Cea Serin has ever put together. "What Falls Away" is not just a Cea Serin masterpiece; it is an epic masterpiece on the level of Dream Theater's "A Change of Seasons" or Symphony X's "The Divine Wings of Tragedy." And as a metal fan who owns many songs that could be viewed as "sad," I have never heard anything that holds a candle to the pain and heartbreak found on "What Falls Away." Music in and of itself has a special power to convey emotion and take listeners on an emotional journey. Jay Lamm seems to know this better than most, as all of his compositions manage to take listeners to another place emotionally. What makes "What Falls Away" so brilliant lyrically, so poignant yet believable, is the story it tells. I'll leave the specific contents for you, the listener, to enjoy, but what makes the words so profound is that they tell a story that takes place in the lives of many families, tragically everyday. The story is not in any way unbelievable, it's about the moments we all take for granted, the forest we cannot see from the trees. The song features a dual chorus structure, and lyrically conveys words of wisdom for the listener. The song closes with an effective use of counterpart melody as both choruses end up sung on top of each other as if the band is making one thing very clear: Pay attention!

Throughout each track all band members consistently pull off amazing, top-notch performances. While Jay Lamm remains the band's principle songwriter and visionary, the contributions of the other two members cannot be overstated. Keith Warman is a seriously underrated talent in the guitar world. He manages to shred up and down the neck as well as anyone else you'll hear, but with passages of more melodic and memorable finesse. His solos take nothing away from the songs as if it's his time to shine; rather they compliment each song with another vital element to the track as a whole. Drummer Rory Faciane makes his recording debut with the band, as ...where memories combine... infamously utilized drum machines. Hearing real drums in a Cea Serin song is a very welcomed and beautiful thing, but hearing them performed by Faciane further elevates this record to a level rarely heard. The versatility and diversity of each player really shines on a song like "Ice," where the piano and vocals need to take center stage. It's one thing to play fast and loud, but when you hear players that can execute the opposite as well it adds so much more to the overall brilliance.

If you're a fan of progressive music, or great music in general, this album is a can't-miss of 2014. Few bands release albums that clearly demonstrate such a high attention to detail, and with such care and dedication, as Cea Serin have unveiled here. In its simplest form, The Vibrant Sound of Bliss and Decay is a collection of two old songs, a cover song, and two new songs. However, this is only a small fraction of the overall picture. More accurately, this album is a collection of sounds that represent creatively where this band has been, where they are today, and where they plan to be in the future. While not their debut, The Vibrant Sound of Bliss and Decay will be the debut of Cea Serin for many listeners, and in this writer's opinion there's no better way to experience Cea Serin for the first time.

The CD comes with a 12-page booklet containing the lyrics to all songs as well as liner notes from Jay Lamm.



1. Holy Mother (7:07)

2. The Illumination Mask (7:47)

3. Ice (4:55)

4. The Victim Cult (7:59)

5. What Falls Away (20:00)

Visit the OFFICIAL Cea Serin page here.

Check out the Generation Prog website here.

BUY The Vibrant Sound of Bliss and Decay here.


---