Poobah - Stratovarius - The Devil Wears Prada
Poobah - Let Me In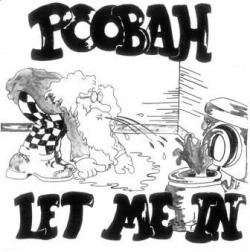 Poobah – Let Me In – Ripple Music
By Jeffrey Easton
The early 70's were possibly one of the best times for music as far as innovation is concerned. Styles as diverse as hard rock and funk were becoming forces and in between was the dirgy sound of doom. Bands like Sabbath, Captain Beyond and White Witch were emerging but then you enter with Poobah. Poobah were a middle America based rock band with a dark thick sound and they were set to take the world by storm. Their debut LP was Let Me In and it is a testament to how good pure guitar driven rock could be. Between Jim Gustafson's primal vocals to his gut wrenching licks on his Les Paul, this was possibly the best thing to come out in that era. They should have been huge, Black Sabbath Huge, because they were on par as far as sound and attack but it was not to be. Now almost 40 years later you can have that testimonial release reissued, remastered with 12 bonus tracks and it takes you right back to 1972 and what was an innovative year. The fuzzed out guitars that greet you with Mr Destroyer grate your brain as you try to comprehend something so good to the catchiness of the local radio hit Bowleen, this band had all of the talent. The original pressing of the LP is worth hundreds but now you can have your own copy of it and it was worth the wait. If the early 70's fuzzed out hard rock sound was your things, and it still should be, then Let Me In is the CD you have to have to obliterate your speakers.
BUY LET ME IN!!
---
Stratovarius - Polaris + Live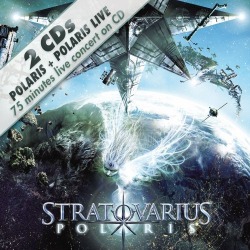 Armoury
By Jeffrey Easton
Last year we saw one of the most cutting edge releases from Stratovarius in the form of Polaris. The guitar playing seemed more dedicated and it should have with the addition of fresh blood in the form of Matias Kupiainen. Stunning tracks like Deep Unknown and Falling Star featuring that Strato sound to the beautiful ballad When Mountains Fall. It was one of THE metal releases of the year and now its back with a special bonus live CD. Recorded on the Polaris World Tour this 14 track live opus displays the talents of Stratovarius live and it is a show that is not to be missed. Featuring my fav song Hunting High And Low, Kiss Of Judas, Bach: Air Suite, King Of Nothing and Higher We Go amongst others. The sound is amazing and these guys get off live. If you have resisted getting this album let this be the reason you finally give in.
BUY POLARIS + LIVE
---
The Devil Wears Prada - The Zombie EP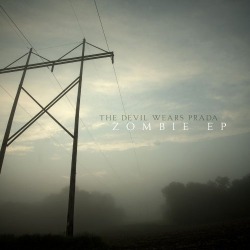 Ferret
By Jeffrey Easton
No stopping them now, The Devils Wears Prada is a force to be reckoned with and they are now certified stars. The Zombie EP comes on the heels of their best album to date in the form of With Roots Above and Branches Below this EP expands on that great record. Five blistering tracks with amazing guitar fueled breakdowns and Mike Hranica's sickening vocals make for a pure listen. This just isn't a hardcore release, this is a heavy musical statement that blurs genres and takes in every fan of Metal. I am sure you have seen them on tour, they have toured with the heavy weights of metal and they seemingly steal the show and if you went to see another band you became their fan as well. If you have yet to discover them let the Zombie EP be your inexpensive trip into their world.
BUY THE ZOMBIE EP!
---