Brian "Head" Welch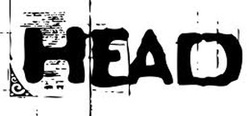 In Korn Brian Welch was a superstar but he found the wrong path and the downward spiral began. Now several years removed from that abyss Brian has found new light with his solo material and books. Brian is readying his next solo outing and took the time to give his fans some insight into his life.
An interview with Brian "Head" Welch.
By Jeffrey Easton
Metal Exiles: It has been three years since Save Me came out, did you want to take your time with the next record or did you let the books take their course?
Brian "Head" Welch: We have been doing a lot of touring, getting my chops up as a frontman, which is what we have been focusing on. Plus I have had some legal issues I have had to work through as well so now it is time for something new.
Metal Exiles: I have seen your live show and it seemed to me you are perfectly suited for it. How did you adapt to being a frontman after spending so long as a guitarist in KORN?
Brian: Just continuing to do it every night so I can gain some comfort. Some nights I can get into it but other nights I feel weird.
Metal Exiles: Save Me From Myself is a very caustic record. Do you think it cleansed you of your demons or is the next album still exploring your pre-saved years?
Brian: The new record is stuff I am going through now. I am trying to get the best song but it does have to be real to me. I cannot write a song just to sell it because I cannot make money from music anymore now anyway. Paralyzed talks about a lot of pain like emotional depression, which is not all the time but I do feel a lot of pain so I like to talk about it.
Metal Exiles: Emotionally where did Paralyzed come from?
Brian: It's about life being filled with lawsuits and like I said in my last book, Stronger, dealing with depression and trying to lead this new life I am living. I am doing it but it is a struggle but it is not the drugs anymore, its just life.
Metal Exiles: With your legal issues why are people continuing to come after you?
Brian: I try to do good and I try to help people but when you try to do something good it seems like things follow you just to take you down and discourage you. I think that is what is happening to me. I believe in the karma of if you do good things that good things will happen to you but sometimes when you do good bad will chase you down. I have made some bad decisions as well as getting into some bad partnerships that I should not have. I am glad that I went through it because it got rid of my fear of circumstances. I found out because of that I can get through anything and with Gods help I can get through any battle.
Metal Exiles: The artwork for the Paralyzed single is very interesting. Who drew that and what is it signifying?
Brian: Joshua Clay, an artist from Portland who has illustrated for my book, Stronger: Forty Days Of Metal And Spirituality, did that and stole it from there. He took the most powerful ones that affected him and drew for most of them. I picked that one because I am sitting there with a knife in my back, the image is so deep, I had to use that.
Metal Exiles: Paralyzed is very heavy, can we expect more of that when the next album drops? Is this the direction you are heading in?
Brian: I think it will be a little of both, heavy with some awesome melodic songs as well. I cannot leave it slow, it has to be heavy as well. There is a song that I am working on called Stronger, it starts slow and it builds to this very intense structure.
Metal Exiles: You said that the first album was lacking in riffs but I thought it was heavy. What do you think was missing?
Brian: The heavy riffs, like the middle section of Paralyzed, I did not do a lot of stuff like that on it. It was good for what it was but I have grown a lot since then and I know what works for me live vocally and a lot of those songs are hard for me to do live. I think on this album we are at a new level with guitar riffs.
Metal Exiles: What did Jason Rauch bring to the recordings as your producer?
Brian: He came to me with tempos and rhythms and also had ideas for Paralyzed so we attacked it. I am also working with my band as well as some outside writers.
Metal Exiles: Are you still working with the same guys from the first album or did you recruit all new members?
Brian: They are all new, the guys on the first album were all studio musicians. These new guys are my live band and we have been through a lot together. They are the band on the new album.
Metal Exiles: Since your days in Korn, how have you grown as a guitar player and a solo artist?
Brian: As a solo artist I am in charge but with Korn there were a bunch of people in charge so I feel free to do what I want. I also have humbled myself to have people put in their input and direct me but I do have the final say of it. Before when I was in Korn there was a lot of butting heads but now I am free and I like the vibes.
Metal Exiles: Besides paralyzed, what else are you exploring on your new album?
Brian: I have yet to get there yet as we are still writing the material although on the song Stronger it is about everything that comes to take you down and it just makes you stronger. I just twist it around to say "Bring it on, bring on life's battles because I am getting stronger". Every time something hits me I just get stronger.
Metal Exiles: I know you do a lot of speaking engagements and ministries. How did you get into that and when you talk to people do you see the transformation in people?
Brian: I see it every day. I just see the people and they are genuine when they say "your story changed my life." It is better than anything I have experienced. As far as getting into it, I like to see what happens when I tell people my story and it makes me want to tell my story to others.
Metal Exiles: I know you have your great book Save Me From Myself out but you also did Stronger: Forty Days Of Metal And Spirituality. What made you want to do that book?
Brian: The book just came to me and I thought it was a good idea. Forty Days is a good number, there are a lot of Forty's in the bible so I ran with that.
Metal Exiles: Does it hurt to write the stories or does it make you feel better?
Brian: Sometimes it hurts to write them but I know by sharing them it helps other people so I just do it. Usually at the end of the stories I talk about something positive and it is good to bring something out to the light.
Brian is a notorious rock n roll survivor and anybody going down the wrong path should look to him as a guide back to reality.
Official Brian Welch Site
Brian Welch Amazon page
---