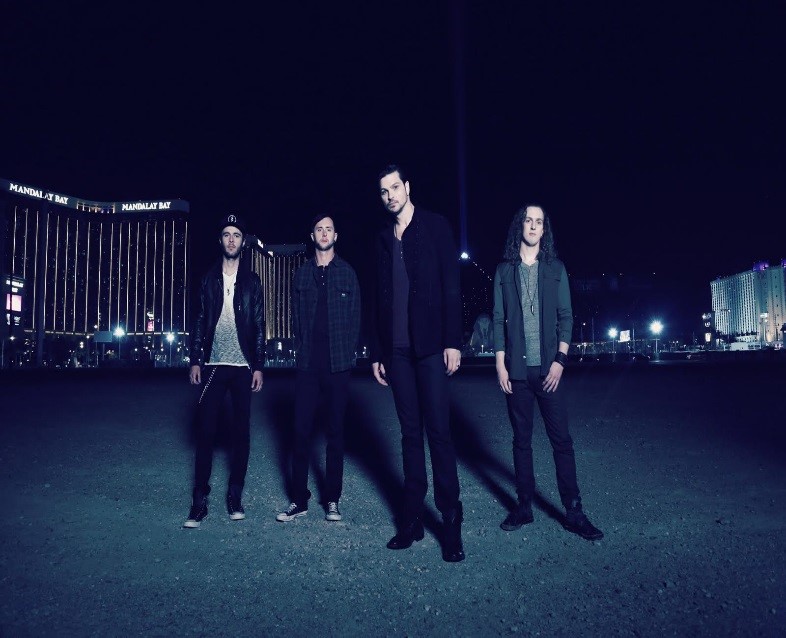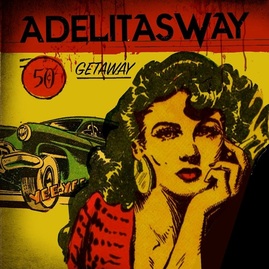 Adelitas Way - Getaway
By: Leslie Elder Rogers
The boys are back after a sluggish reception of their prior full-length album,
Stuck,
and they are pushing all limits as they agressively deliver song after song to us on the new album
Getaway
. It begins with their current single "Bad Reputation". It has already been burning its way up the charts as vocalist, Rick DeJesus delivers every note with agility and power. Over the years, Adelitas Way has put so much hard work and effort into their music only to be slighted afterward. Staying true to what drives them, this album also contains songs that have personal inspirations for Rick and are close to his heart such as "The Good Die Young", which deals with losing people far too soon. Included on the album are all five songs from their EP, Deserve This, which was released in 2015. "I Get Around" was released from that EP. It was a strong start and was a hard hitting prelude to what was in the works. I favor "Filthy Heart" even now, because the melody that is played in support of the lyrics has a seductive and intriguing sound that just draws me in.
As you dive deeper into the meat of the album, you find that it showcases Rick's extreme ability to belt out hellaciously transcending lyrics but far more than that, it shines on the band members as well. The talent of Andrew Cushing, Robert Zakarayan, and Trevor Stafford is absolutely undeniable as they submerge us in their guitar, bass and drums riffs. "Put You in Place" and "Sometimes You're Meant to Get Used" give them all the ability to show us their stuff with their deep notes and edgy tones. "Harbor the Fugitive" has a catchy beat and again, truly admirable guitar playing that contribute heavily to the song. "Shame" has a subdued feel but ends strong as Trevor concluded the song with his meticulous drum beats. As "Deserve This" completes the CD, it is further validation that Adelitas Way is truly talented. The heart, soul and sheer determination that Rick, Andrew, Ryan, and Trevor have is unwavering and undisputable. This CD offers us, as music fans, eleven amazing opportunities to hear for ourselves why this band and their music deserves so much respect and attention. Their fans are almost a society of their own. They are extremely steadfast and faithful and are more confident than ever that this album will propel Adelitas Way into the realm they deserve to occupy.
Buy the new album at Best Buy:
http://www.bestbuy.com/site/getaway-cd/4895512.p?id=3531434&skuId=4895512
Buy on iTunes:
https://itun.es/us/qfIzab
Connect With Adelita's Way:
Website:
http://www.adelitaswaymusic.com
Facebook:
https://www.facebook.com/adelitasway
Twitter:
https://twitter.com/adelitasway
Instagram:
https://instagram.com/adelitasway
YouTube:
https://www.youtube.com/adelitasway
---