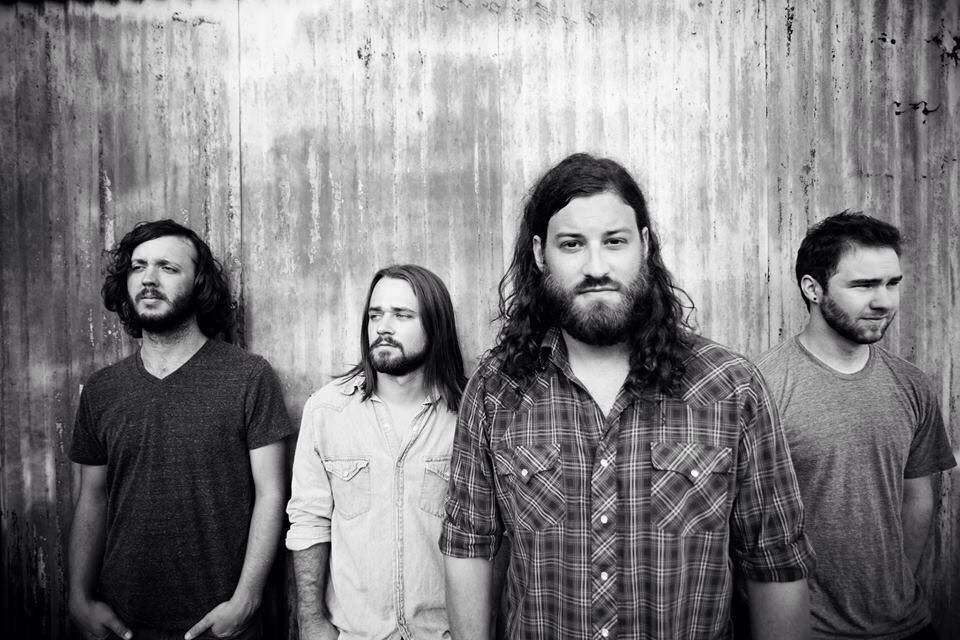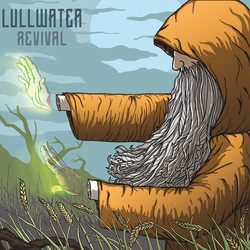 The music scene always has their bastard child, the one that doesn't fit the mold, the one that has their middle finger up at the industry but you love them anyway. Athens, GA's very own Lullwater is THAT band right now. Out right now with a pair of albums that can crush your speakers, most notably their new one, Revival, which is just a massive downtuned affair that you will have on repeat for days. They have shared the stage with so many notable bands and if you have yet to see them, don't worry, they will find you.
An interview with John Strickland of Lullwater
By Jeffrey Easton
Metal Exiles: You guys participated in one of the oddest pairings of bands, a tour with Butcher Babies and Amaranthe. What did you guys bring to that bill and what did you take home from it?
John Strickland: We had that fear going into that tour that we were just a straight up rock band and we were dealing with the Butcher Babies who were hardcore and Amaranthe who have this operatic pop rock sound. What are we going to bring to the table? I think what we brought is variety for the ticket holder and a high energy show to fill out the bill and give them a dose of hard rock. The cool thing about tours like this is the fan can go buy a 25.00 ticket and get three genres of music instead of three bands who sound just a like with zero differences. I mean nothing does not get any more diverse than that bill unless we came out as a folk band. We got a lot of great feedback from people at the shows, many saying they had no idea who we were and became fans.
Metal Exiles: You have been out most of the year so between recording the new record Revival and touring. How does being on the road lend to making this album happen?
John: We toured a lot last year and we finally found time and flew out to Texas to record the album. So we have this record and we are mixing and mastering it and we were able to get the music and business side together and we put it out on our own. So with the record out and all of the touring we are doing we finally feel everything is coming together.
Metal Exiles: The last album was recorded in Seattle and I know you guys were there soaking up the vibes and it really reflected in how the album sounded. So with the new album you went to Texas to do it, what made you guys decide to switch gears and do it there?
John: We did it in Texas because Sonic Ranch was recommended to us because it was secluded and they had great equipment as well. We recorded this in Texas as opposed to Seattle so we could switch gears and give us a different perspective. We also wanted zero distractions so that we could focus and the only distraction we had was us drinking beer. It changed the vibe of the album and we also wanted to use more vintage equipment as well to get that fat sound. We also used analog tape so we could keep that vintage sound that we really wanted. So the real difference between the last album and Revival was isolating ourselves and focusing on the songs. In Seattle there was too much to do and it was a Waynes World moment for me because Pearl Jam's Ten was hanging on the wall right when you come in. So you had all of these pressures to live up to the studio's history and there was also all these things to do in Seattle as well as meeting people while you are doing a record. Everything that we experienced in Seattle bled into the S/T record, you could feel the energy and excitement of being in Seattle for the first time. You can also hear the seclusion we had on the new record because at Sonic Ranch it was just us for hours and hours a day.
Metal Exiles: I don't want to sound cliché but Revival sounds like a darker, more massive album than the last album.
John: I agree with that and I feel as though some of that has to do with frustration.
Metal Exiles: What was frustrating you?
John: Dealing with the music business and all of the obstacles that an up and coming touring band faces. For us, Revival was our outlet to just let it all go, just get it out of ourselves, the aggression that we felt really pushed the songs. We knew going into it that we had these heavy riffs and all of these aggressive songs so we decided to do a record that really kicked you in the teeth and be therapeutic about it. We were aggravated, tired, we have been touring constantly and after a while you get to the point of..
Metal Exiles: Your done?
John: No, never, this is what I love.
Metal Exiles: Some bands just get to the point of "I'm tired of doing this, I am done". But some bands feed off of it.
John: That is Lullwater to a T, we feed of off that. We get told so many times that we do not fit anything with our sound, we aren't commercial enough, not radio enough.
Metal Exiles: So what.
John: That's what we said, so what and we put all of that into the record.
Metal Exiles: It reminds me of some of the labels like Southern Lord and Relapse, the down tuned sludgy sound that helped get out and there is an audience for it.
John: We want to get the record to those people and that's what drives us and that's where the touring aspect comes in. We are the underdog in this business so we are going to be obnoxious and keep touring and keep getting in people's faces. We have no plans on going away but I feel as though people are going to come around and accept who we are.
Metal Exiles: You said you were really pushing your boundaries with this album. What do you feel you had inside you that you wanted pushed?
John: This record has more of the improve jam aspect to it. Like Broken Wings comes in at almost 8 minutes and Ruin The Roses over ten, that is what we wanted for Revival. One of the elements that allowed that was our drummer, Joseph Wilson. When he joined he brought a progier element to the band, a jam type atmosphere. We can do a three-minute song that we could try to pitch to radio and that might be great but we also thought that we could blow it out and do it live. That is another difference between this record and the last one. We have been touring on some of these songs for a year and we knew we had the crowd reaction with these songs. We were playing Broken Wings for over seven minutes and the crowd was still grinding to it and that told us something, we had them hooked them the whole time.
Metal Exiles: Well you are not Pop Evil or Shinedown where the crowd expects that three or four-minute song with that fat chorus, you bring a different sound.
John: I don't want to say that the three-minute song is bad because we have those on the record but we can also do this as well. We can turn a short song into a long jammed out song because we can, we just write different parts to the song. We just fleshed these out in front of crowds and gauged their reaction.
Metal Exiles: Look at some of the bands from the 70's like The Marshall Tucker Band, they played a ridiculous amount of time on some of their songs and they were wildly successful. You guys are doing the same thing but just a lot heavier.
John: I agree with that and Joe and Brett are huge Widespread Panic fans, they grew up on the jam circuit and you can hear that in Brett's guitar playing. I came from the Southern Rock and the grunge era so I melded those two together.
Metal Exiles: What were you wanting to get out of your system with Revival considering the aggression that went into it?
John: This record for me was dealing with me not being able to get over hurdles in a certain timeframe, not as quickly as I would like. Touring as much as we do and dealing with relationships/breakups. All of the issues that touring musicians deal with all of the time, the personal side conflicting with the business side of being in a band. It can be hard and confusing, that is why this record is questioning, like what the fuck is going on. Half of this record is like that, Liars And Thieves is the perfect example and that's why it is so aggressive and lyrically aggressive as well. The last record was so genuine to us but it was from a different space. This record shows the aggravated and pissed off side of us and these songs were the most organic we have come up with. We weren't trying to be aggressive or heavier, it just happened.
Metal Exiles: Well when you try to be a certain way then it just ruins what you do.
John: Why would you even try to make a certain record? When that happens, it's because someone in the band told them to or someone with their record company told them too. We haven't had those pressures because we are our own band and we have had the freedom to write what we want too. See, we want to be our own original thing, we feel we are different from all the other bands on the circuit right now and that's not a bad thing.
Official Lullwater Site
BUY Revival!!
---