Tron: Legacy - Megamind
Tron: Legacy (2010)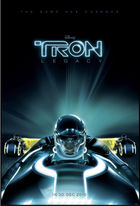 Walt Disney Pictures

By Rob"Bubbs"Harris

What can I say about Tron: Legacy that will get my point across best? Hmmmmm,.....How about this? That movie was terrible! First off, this sad attempt at harvesting the power of nerd boners the world over was, in my eyes, nothing more than a two hour long Black Eyed Peas video. I swear, I half expected Will.I.Am to come in with a weak rhyme at any moment. Aside from that, Tron 2 was in every way unnecassary. Think about it. Tron was awesome back in the early 80's, because we had never seen anything like that before, but it was far from a good movie. So why make another? Because geeks have the power of keeping stupid movies on their brain long periods of time, and clambor for more, especially as technology advances. Basically, a bunch of idiots got together and decided to see how Tron would look in the super CG era. The answer,...pretty cool. However, just because a movie looks cool, that doesn't mean it's good. Jeff Bridges can usually make a good movie better, but in this, he seemed generally disinterested, but showed up to collect his check anyway. The lead was horrible, and each supporting role was badly cast. There was even a guy who was shamelessly modeled after David Bowie's Ziggy Stardust alter ego. It was so sad to know that they couldn't even get Bowie to play Bowie.

Moving on to the 3D effects. Wait,......there were 3D effects? That's right, I had those stupid glasses strapped to my face for the whole movie, and I didn't see one impressive 3D shot in the whole film. It was too dark to effectively make the actors stand out from the background,and the neon, which should have been poppin', was about as lame as it was in the first one. I could go on and on about this polished turd, but I choose to keep it short this time. All in all, my advice to you is to wait until Tron:Legacy makes it's way into the $5 dvd bin at Wal-Mart. When you see it there,.....pick up a copy of Blade Runner and be done with it. This was a sequal that should never have been made about a movie that never should have been made. I don't like Sci-Fi that much, and I hate video games. That may have factored into my opinion, but I think it's just because the movie blew.
---
Megamind (2010)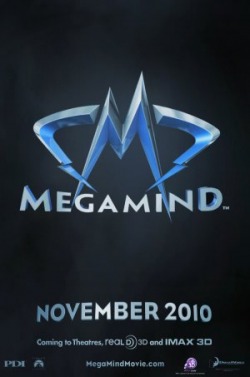 Dreamworks Animation

By Rob"Bubbs"Harris

Megamind was great! As a father of two, I am always glad to have my often hard to please pallet satisfied when I go to see a "kid's" movie. My oldest is five. He and I try to go see whatever looks cool when we can, but sometimes they fall flat, and I end up spending $35 on a crappy movie and a headache. let's face it, they punm so many of these things out now that it's hard to even keep track. Not only that, they often spawn horribly shabby sequels (see Space Chimps 2. Actually, don't see that).However, Megamind did not disappoint. In fact, my son and I left the theatre both wanting to see it again, and own the DVD as soon as it comes out.

Here's why I liked it so much. Will Ferrell's title character delved a little deeper than your typical Adam McKay or SNL Will Ferrell incarnation. Megamind was a deeply complex, and hillarious character. I found myself identifyting with him at several points throughout the film. There was constant focus on the villain turned hero, which was nice, as supporting roles can often overtake these kinds of pictures. Not the case here. Tina Fey's character was perfectly added to the mix to bring about a level playing feild, especially when we get introduced to Jonah Hill's Titan. Brad Pitt even manages to keep it toned down and just be entertaining, instead of over the top, allowing Ferrell to really make Megamind a standout character in a sea of animated carbon copies. The action is terrific, the story is good and best of all, the film is only close to an hour and a half, which is cool, because it gets right to the point and doesn't drag out for two or so hours, like most of these animated ventures.

I've seen my fair share of films targeting children, but this is actually one that I would suggest to adults, even if they don't have or don't like kids. It's funny, genuine and action packed. I do hope there are more films like this on deck for 2011.
---